There's recently been a lot of talk about lane-splitting ever since House Bill No. 1419 or the Anti Lane Splitting Law of 2019 was refiled in Congress. While it's all well and good that there'll be actual legislation that could potentially make our roads safer, there are some important technicalities that need to be ironed out.
For starters, we need to differentiate lane-splitting from lane-filtering, because in areas where there are already laws on them, the two are defined separately. But before we get into that, let's take a look at what existing official guidelines we have here in the Philippines.
Local laws and regulations on lane splitting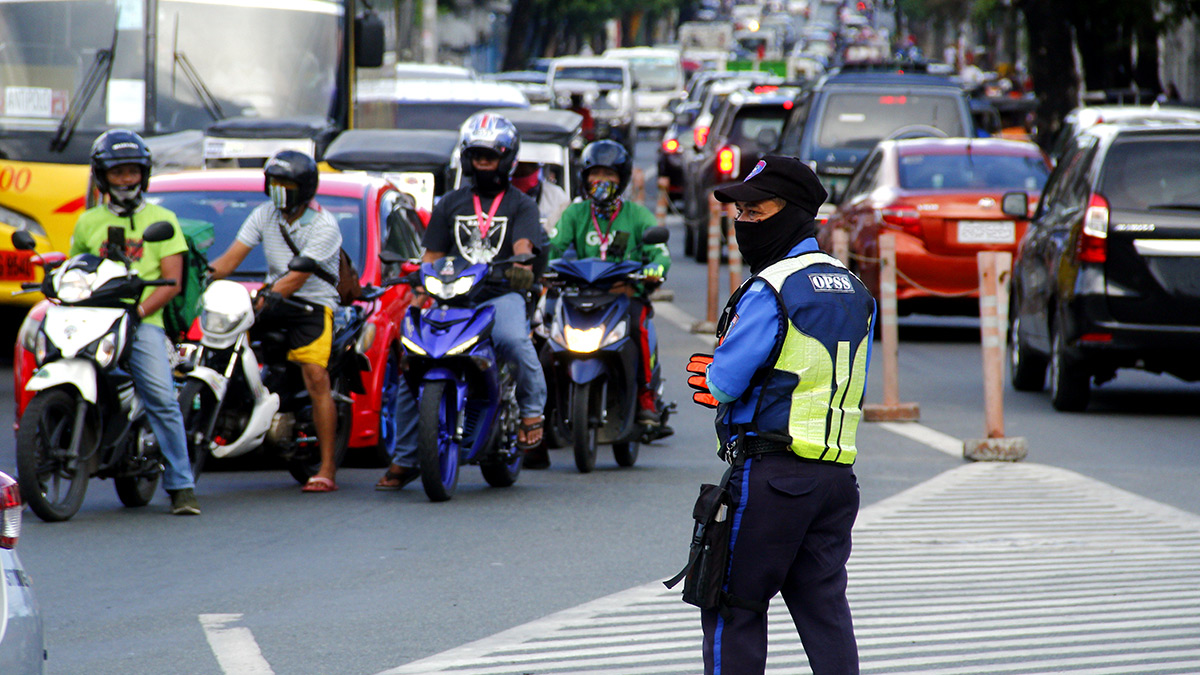 The only rule issued by the government that defines lane-splitting is Land Transportation Office Administrative Order (AO) No. AHS-2008-015 which discusses the rules and regulations for the use and operation of motorcycles on highways.
Under this AO, a rider shall observe the "one lane per one vehicle only." It says "lane splitting is prohibited along a road or a highway," but it does not define what exactly lane splitting means.
ADVERTISEMENT - CONTINUE READING BELOW ↓
Apart from this AO, though, there's nothing that explicitly defines lane splitting and lane filtering. We've dug up the Senate and Congress archives and we weren't able to find any other relevant law on this.
Not that this matters much, though, because even if lane splitting were already illegal based on the AO alone, riders here in the Philippines don't get apprehended for it, anyway. We see motorcycles weaving their way through traffic day in and day out. Show us a rider who's never been flagged for merely squeezing (safely) his way in between two vehicle. We'll wait.
OTHER STORIES YOU MIGHT HAVE MISSED:
New bill establishing LTO-accredited rider clubs requires membership among motorbike owners
An explainer of the bill requiring riders to register with LTO-accredited clubs
What is lane-splitting and how does it differ from lane-filtering, then?
It's common knowledge among riders that lane splitting is very different from lane filtering. They're both the act of riding through the middle of two vehicles on the road, but splitting is actually overtaking at highway speeds while filtering is weaving through slow-moving traffic or gridlock.
ADVERTISEMENT - CONTINUE READING BELOW ↓
Recommended Videos
But let's not rely on said knowledge alone—let's take a look at international laws that define this. Take note that we're doing so because there are no local laws to refer to yet.
In most states in the US, authorities have made lane filtering legal. According to an article by Jalopnik from February 2022, California, Montana, and Utah are the only states that have legalized lane filtering. Since then, Revzilla has reported that the state of Arizona has also passed a law that deems the practice legal among riders legal.
The definitions vary among states, though, so we won't dive too deep into that. What we need to understand is that in a nutshell, the existing laws in America allow for riders to ride at slow speeds to get through vehicles that are either at a full stop in traffic or not moving faster than, say, 40kph. The laws then limit the riders to certain speeds at which they can pass through. Exceeding set speeds or the failure to follow the parameters will be grounds for apprehension.
What is the Anti Lane Splitting Law of 2019?
Basically, HB 1419 states that: "Any motorcycle stopping or passing through vehicles during traffic on a broken white line in highways shall likewise be considered as lane splitting." The simplicity of this definition is the problem—it doesn't draw the line between splitting and filtering.
Our friend Nico Ylanan, KTM BGC and Quezon Avenue marketing manager and a seasoned rider himself, put it simply: "From the get-go, the proposed law already gets the terms mixed up. If we use the correct terms to interpret the law, lane filtering will be deemed illegal, not lane splitting. So each motorcycle or scooter will take up one car space on the road, further congesting the roads. Add the fact that larger vehicles will not respect the space of any motorcyclist, anyway, and you have a perfect recipe for road rage and much longer travel times for everyone."
ADVERTISEMENT - CONTINUE READING BELOW ↓
If this bill were to be passed into law as it is, can you even imagine the traffic buildup all around Metro Manila that would ensue? This is why our lawmakers need to differentiate lane filtering from lane splitting once and for all. Doing so would not only help clarify the stipulations of HB 1419 but also all other related laws that will be passed in the future. Once we all finally get our terminologies right, maybe riders and authorities can agree then on what's legal and what's not.