In the last two MotoGP virtual races (Mugello Circuit on March 29 and Red Bull Ring on April 12), Monster Energy Yamaha rider Maverick Viñales showed consistency by finishing on the podium.
Seeing action at the first-ever MotoGP virtual race series are reigning world champion Marc Marquez, his younger brother Alex (Honda Repsol), Valentino Rossi (Monster Energy Yamaha), Fabio Quartararo (Petronas Yamaha SRT), Danilo Petrucci (Ducati), and five others who participate on a rotational basis.
On the upcoming third race set to happen on May 3, 9 pm (local time) on Fox Sports 2, Viñales is eyeing victory—and the 2015 MotoGP Rookie of the Year titlist is dead serious about the whole thing.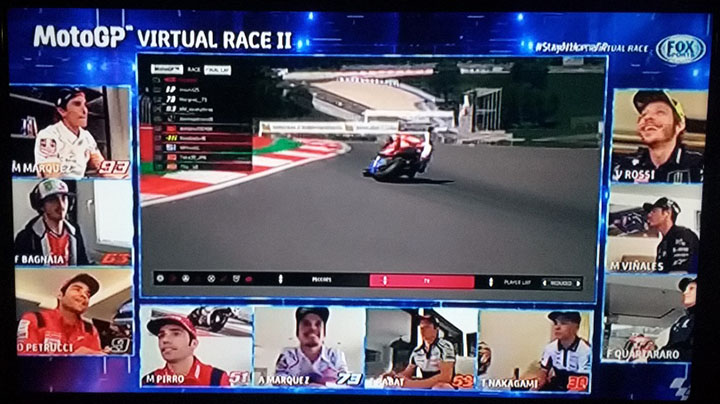 "We take it seriously and we're practicing a lot," the 25-year-old Spaniard told Moto Sapiens during a one-on-one online interview arranged by Alyson Tay of Singapore-based PR firm Mutant Communications and Jason Ho of Disney team.
ADVERTISEMENT - CONTINUE READING BELOW ↓
Can you blame Viñales and the racing gang? Race organizer Dorna Sports reported that the virtual race has drawn at least 14 million video views from different parts of the world.
Appearing very relaxed at his home in Andorra, Viñales shared with us his unique experience racing on a virtual platform. When we asked him what the key is to winning, he replied: "Concentration." The worst thing that could happen is to crash and lose lots of precious time. And just like in the real world, bike setup is essential, and Viñales gets help from a two-time e-sports champion on this front.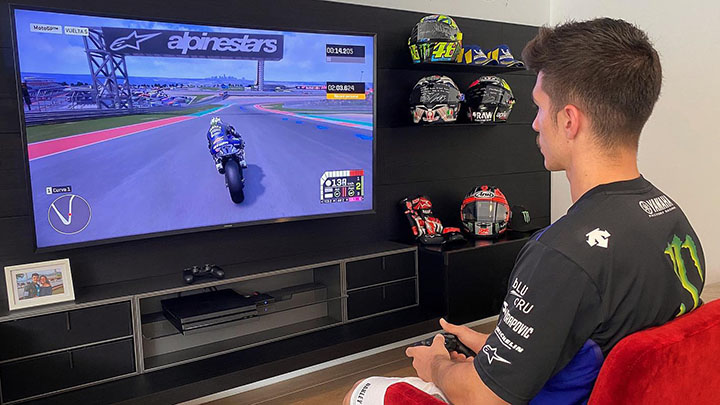 "You have to be very good on the lines. If you are not good, it is impossible to go fast," Viñales continued. However, there's one special riding technique that he has found advantageous in the virtual race, but which is a no-no in the real world: "I use a lot of rear braking.
ADVERTISEMENT - CONTINUE READING BELOW ↓
Recommended Videos
"I set the engine brake softer—we have four maps for the engine brake. So, I put to Engine Brake 3, so I use a lot of real braking. I cannot do that with the real bike." To execute this technique, he also leaves the transmission in manual mode apart from setting the engine brake to the aforementioned level.
Believe it or not, these guys are faster in the computer by two to three seconds than they are on an actual track. But while the participants are serious about e-sports competition, when asked if there's a chance he'll get addicted to virtual racing, Viñales said: "Not really."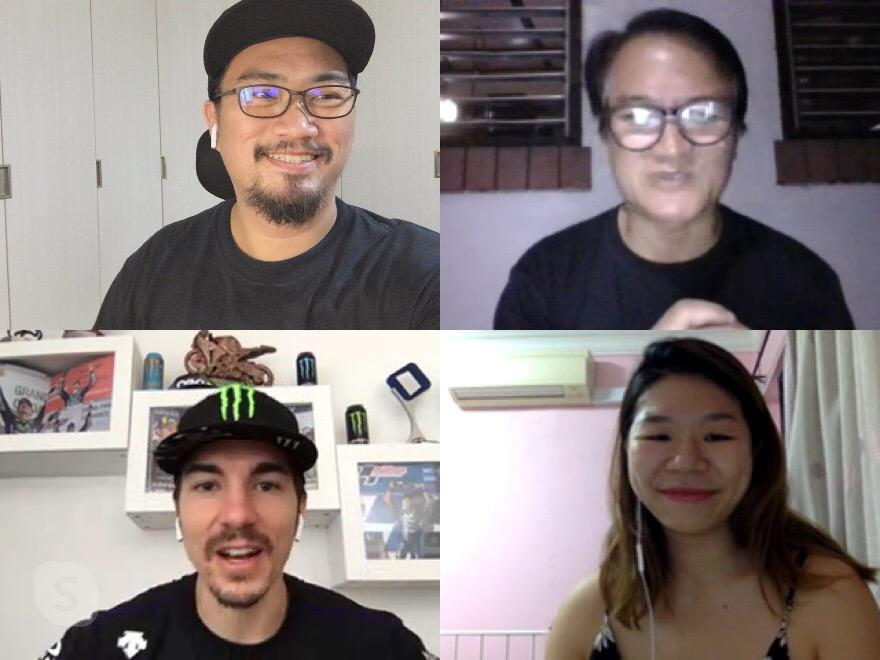 He finds himself practicing his lines on the computer two hours a day, usually in the evening. Most of the time, he sticks to his regular physical-conditioning routine which includes CrossFit workouts and indoor cycling. "I think it is important that we continue with the virtual race next year even just for fun," he did say. "I think it's good for the new generation, with all the computers. And (for us) to be better with our MotoGP to bring the younger generation into racing. They can enjoy both the real track racing and virtual racing."
ADVERTISEMENT - CONTINUE READING BELOW ↓
In our next article, we will zero in on what Viñales has to say about the Philippines. He has been here thrice already. Stay tuned!