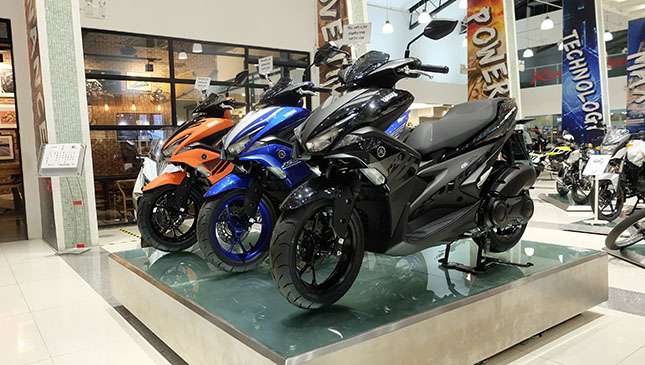 Okay, you succumb to love at first sight. You are mesmerized, awed and magnetized by your dream motorbike, which you purchased in cash and is now waiting for a ride home. You promise to stick to it, for better or for worse.
After a few weeks of riding, the romance starts to show its cracks. You realize that your dream bike is too heavy to maneuver, uncomfortable and far from being rider-friendly. Instead of enjoying the ride, you worry about the several close calls because the motorbike is difficult to control. Suddenly, you want to call it quits and get rid of the bike.
ADVERTISEMENT - CONTINUE READING BELOW ↓
I've heard many tales like this. It's important that a potential buyer of a motorcycle pay attention to details, and not only consider its design. With the assistance of sales agents, mount yourself on the bike again and again to check its features. Walk around the motorbike and scrutinize it. Don't be an impulsive buyer. Purchasing a motorbike is like buying a pair of shoes--not all will fit you.
Here are some important points that motorbike buyers, particularly the newbies, should consider when choosing a unit.
1) Seat height.
Considering that an average Pinoy is not so tall, it is important that a rider must first try mounting himself on the bike to check its seat height. Although they are now ruling the sales chart, many adventure bikes and other off-road motorcycles are tall and require longer legs for effective balancing. Choose a motorcycle that has a ride height that will still enable you to put your feet on the ground while you're seated because you need to tip-toe and do one-foot balancing in traffic.
ADVERTISEMENT - CONTINUE READING BELOW ↓
Recommended Videos
2) Brake and clutch lever.
Again, not all hands are of the same size and are blessed with the powerful grip. Check if the levers are smooth and soft to operate. Some levers are spaced farther from the handle grips, while some are closer. Widely-spaced levers become part of your Calvary when crawling on heavy traffic.
3) Foot peg position.
Depending on the classification of a motorbike, there are foot pegs that are positioned slightly forward, in the middle or rearward. Race bikes have foot pegs positioned slightly rearward, while cruisers or touring bikes have theirs placed forward. Motorcycle buyers should adapt their riding style according to the foot peg position for comfort and safety purposes.
4) Handle bars.
Aside from being a disadvantage when squeezing through traffic, handle bars that are too wide can trigger back pains. Younger people or adults with athletic built can take this riding position. However, if you're hallucinating that you're Brad Pitt or James Dean looking hot on a scrambler equipped with wide handle bars, make sure that your body can handle long hours of forward-riding position. Or else, always bring painkillers.
ADVERTISEMENT - CONTINUE READING BELOW ↓
5) Seat cushion.
Super sport bikes have thinner seat cushion for better feel of the bike, while standard, cruisers, touring and adventure machines have thicker and wider paddings for comfort and endurance.
6) Tank size.
Some riders are at ease with big-sized fuel tanks, while others can't bear them, especially many female motorcyclists. Locking your legs in between the tank is important when cornering for better control of the bike so make sure this is doable.
7) Engine temperature.
I've seen riders curse their motorbikes because of unbearable engine heat, especially those with big engines. Although it's difficult to determine this by just mounting yourself on the bike inside showrooms, you can always check motorcycle reviews online.
8) Engine vibration.
Different folks, different strokes. There are riders who are purists, preferring bikes that bear old-school characteristics like single-piston or boxer engines that vibrate a lot. There are others who despise this because they find them irritating on long rides. So which side are you on?
ADVERTISEMENT - CONTINUE READING BELOW ↓
9) Bike weight.
Be aware of the motorcycle's curb weight before you buy it. A time will come when you'll need to push the bike forward or backward from a parking slot, and security guards won't always be around to give you a hand.
10) Budget.
This not only refers to the bike purchase but also to its maintenance and operating expenses. Research about the cost of spare parts of your desired unit, and compare it with other bike models. Also, do note that the bigger the engine, the more fuel it gulps. Without enough budget, your bike might end up standing idle inside your bedroom for months while you wait for Christmas bonus to arrive.
Don't rush when choosing a motorcycle. After all, love takes time. Don't you agree?