"Trust is built with consistency."
This powerful quote from an American politician is exemplified by the showbiz couple Oyo Sotto and Kristine (Tin) Hermosa. Oyo has been a good boy. Tin says she completely has faith in her husband's passion for motorcycles as he always puts his church and family obligations above everything. By doing so, Oyo is continuously showered with blessings. Recently, he got himself a brand-new Beta motocross bike that we saw him riding to the max on his social-media account. Except for their two-year-old son, the six-member Sotto family is into off-roading with their motorcycles.
To make sure that no one is left behind when everyone is having fun riding bikes, Oyo thought of adding another wheel to his bike collection.  We literally mean a third wheel this time.
"Kasi hindi nagagamit 'yun Vespa tapos naisip ko 'yun sidecar. So I asked Tin kung type n'ya. Nagusap kami na sige, let's put a sidecar for the kids to enjoy it, too," Oyo said. Oyo did not waste time in looking for famed custom bike builder Elmer Reyes of Laguna Chopper for his Vespa's sidecar. Among Elmer's loyal patrons from the showbiz circle are Coco Martin, Kim Atienza, and Sam YG, whose dull-looking stock bikes were turned into beautiful retro machines.
ADVERTISEMENT - CONTINUE READING BELOW ↓
But other than making his Vespa look cool, Oyo had another marching order for Elmer: For the Sotto family to enjoy the ride. Elmer is not only an expert on beautifying motorbikes, he's also an authority in ensuring that they're always safe and comfortable to ride. Using locally sources yet durable materials, Elmer built a chassis, suspension and a steel-framed body for Oyo's sidecar. He used a thicker metal sheets for the body as compared to the original Vespa one. The design and craftsmanship of Oyo's sidecar were perfectly executed that made it look very original Vespa.
For passenger riding comfort, Elmer mounted a well-padded seat with a backrest. You can see Tin smiling from the sidecar as she is comfortably settled on the 8-inch-high rear seat. The sidecar may look cramped from the outside but it's actually spacious from the inside. Oyo says there's enough room for his four kids--two on the rear seats, two on the floor. The sidecar's suspension system relies on two coil springs that are mounted in between the capsule-shaped body and a solid steel chassis. A third brake assembly for the sidecar's wheel helps to stop this three-wheeler. This is activated by pressing the front brake lever.
ADVERTISEMENT - CONTINUE READING BELOW ↓
Recommended Videos
Laguna Choppers' metallurgy speaks well of its much-sought-after products. By completing the task with a flawlessly executed paint job, they've got a real masterpiece.
There's a slight catch here. Are you ready to wait for six months for its completion and shell out P220,000 for a basic sidecar?
No problem with the Sottos. Tin loves it, the kids love it.  By glancing at their photo on Facebook, Oyo and Tin looked look like they're newly-weds riding the white Vespa--on their way to living happily ever after!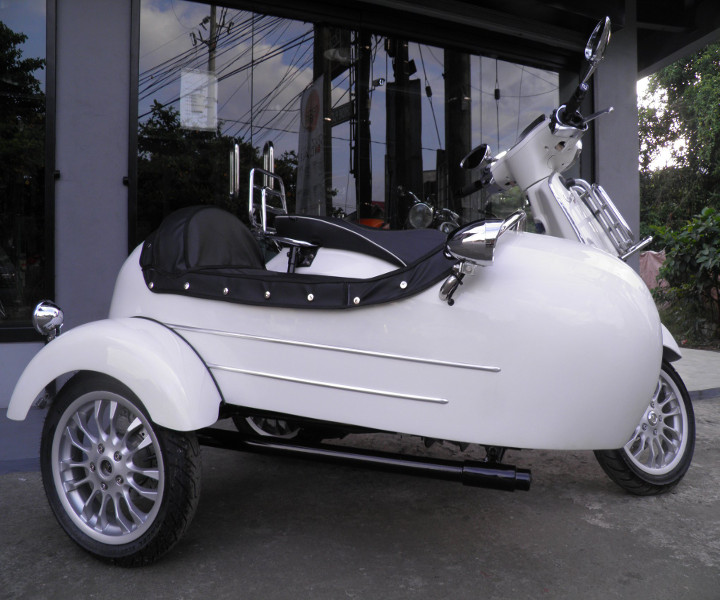 ADVERTISEMENT - CONTINUE READING BELOW ↓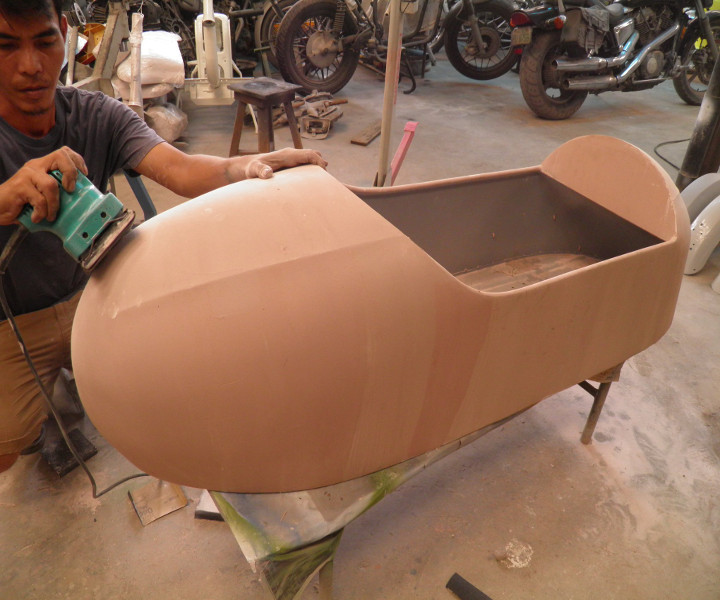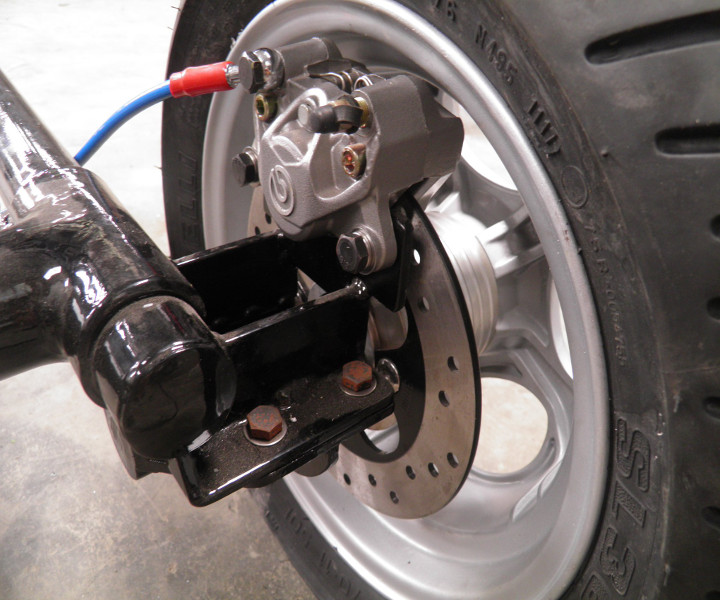 ADVERTISEMENT - CONTINUE READING BELOW ↓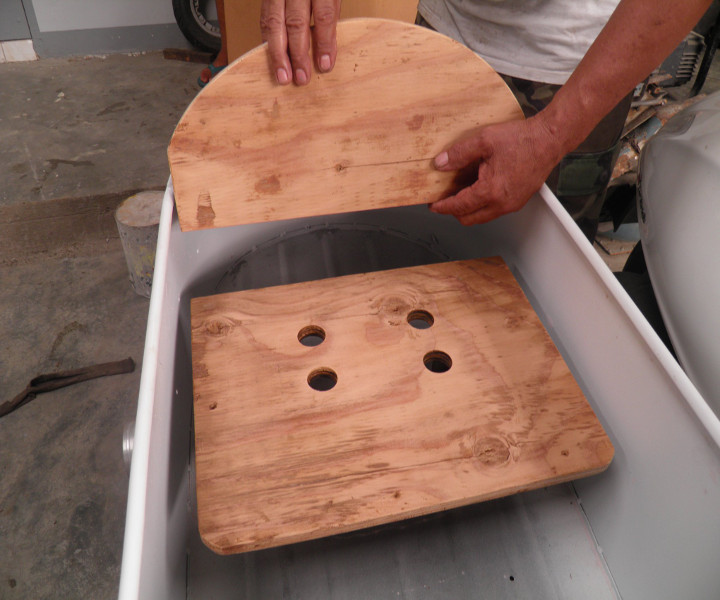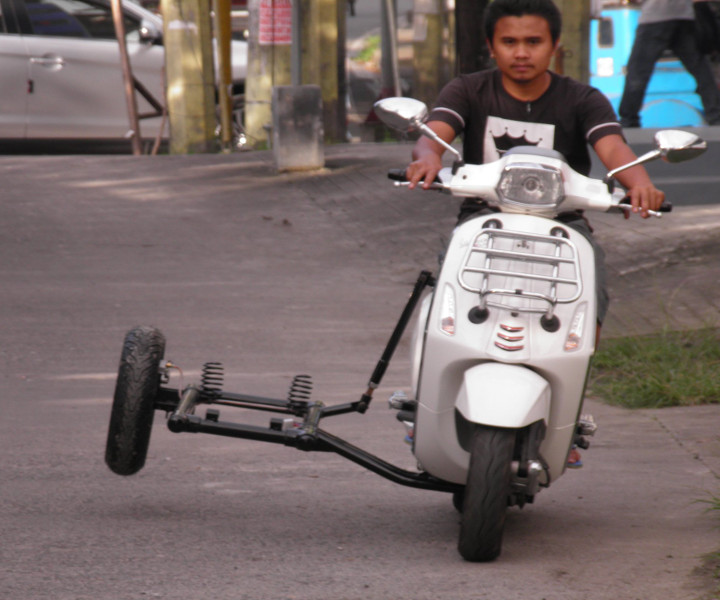 ADVERTISEMENT - CONTINUE READING BELOW ↓