Even if you aren't a die-hard sportbike enthusiast with multiple sets of racing leathers, it's hard to deny the appeal of being able to attack a racetrack like Rossi or Marquez. Of course, to be able to get your knee down like your motorsport idols do on the track, you'll need a whole lot of training and practice. Just completing a decent lap safely requires a good amount of guidance, and that's where riding clinics like Zero2Podium come in.
Since 2019, Zero2Podium has been training students to become everything from a competent beginner to a potent track rider. During a recent track day hosted by Alpinestars, I was lucky to receive expert coaching from Zero2Podium's instructors, who took me from being a total track novice to wanting to invest in full race gear of my own.
What exactly did I learn from a day's worth of track coaching? Here are five track riding tips from Zero2Podium's Coach Che Estepa:
1) Look where you want to go.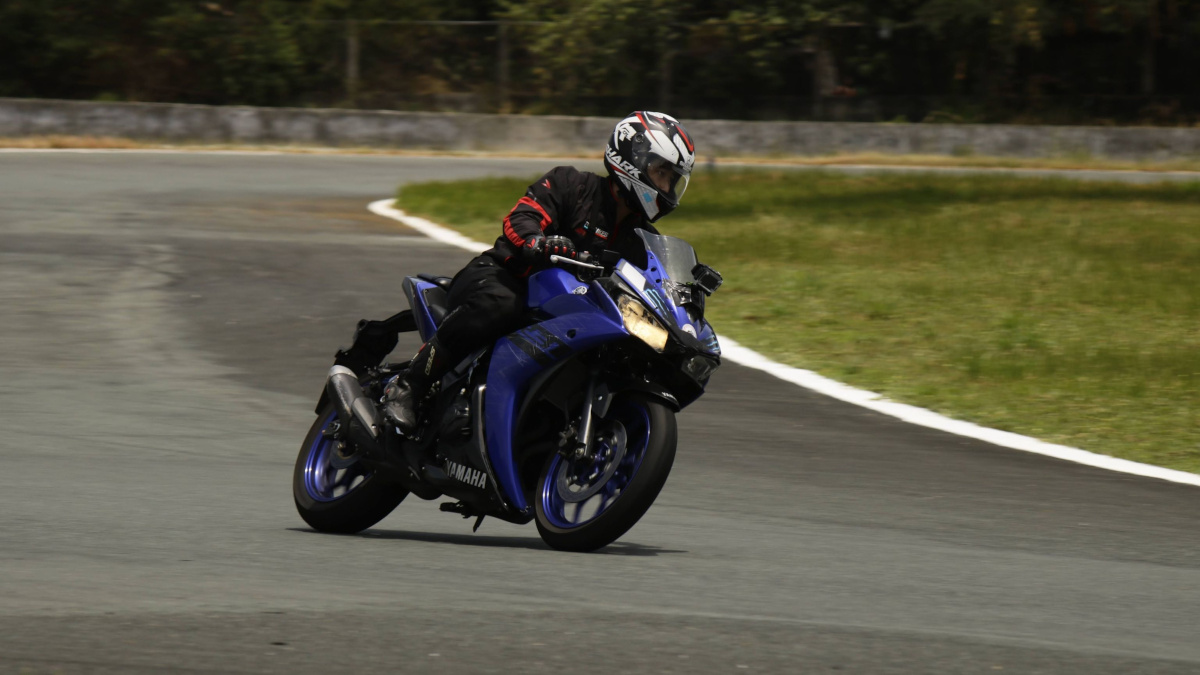 Continue reading below ↓
Recommended Videos
One of the fundamentals of riding is to look where you want to go, as the bike will follow where you focus. Now, this might sound a bit hard when you're leaned over in a corner and mildly panicking over whether or not you came into the turn too hot. However, I've found that trusting your lessons and looking through the corner all the way to the exit really does make it possible for you to make it through.
2) Body position is everything.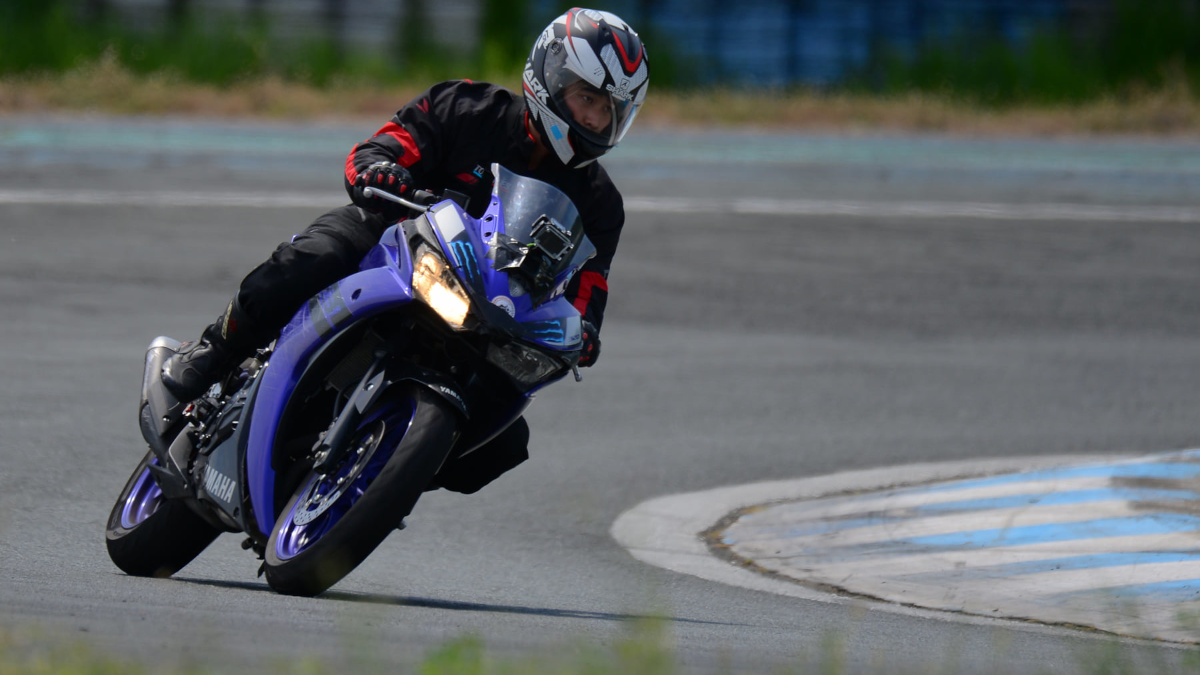 Your weight plays a big role in how a motorcycle handles, so it's imperative that you learn how to angle your body and leverage the placement of your weight to your advantage. Whether it's tucking down behind the windshield on a straight or moving your butt out of the seat in a corner, slight adjustments in riding position make the difference between a hesitant newbie and a confident track rider.
3) Street riding skills don't necessarily translate to track riding.
Riding on the street always carries with it a level of defensiveness. In public, you're constantly checking your mirrors, keeping a couple of fingers over the clutch or brake lever just in case, and sticking to the inside of a turn to give space to incoming traffic.
On the track, none of those things apply, and some of them can actually be detrimental to your lap time. It's a bit difficult at first to unlearn your street riding habits, but with enough guidance and practice, you'll be able to pick up some track practices that apply to the real world as well. One example is keeping all your fingers on the handlebar grips instead of covering your levers with a couple of fingers. Coach Estepa taught me that in a panic situation, the natural instinct is to curl up. You wouldn't want to grab a handful of front brake when you panic mid-corner now, would you?
4) Pay attention to the track marshals.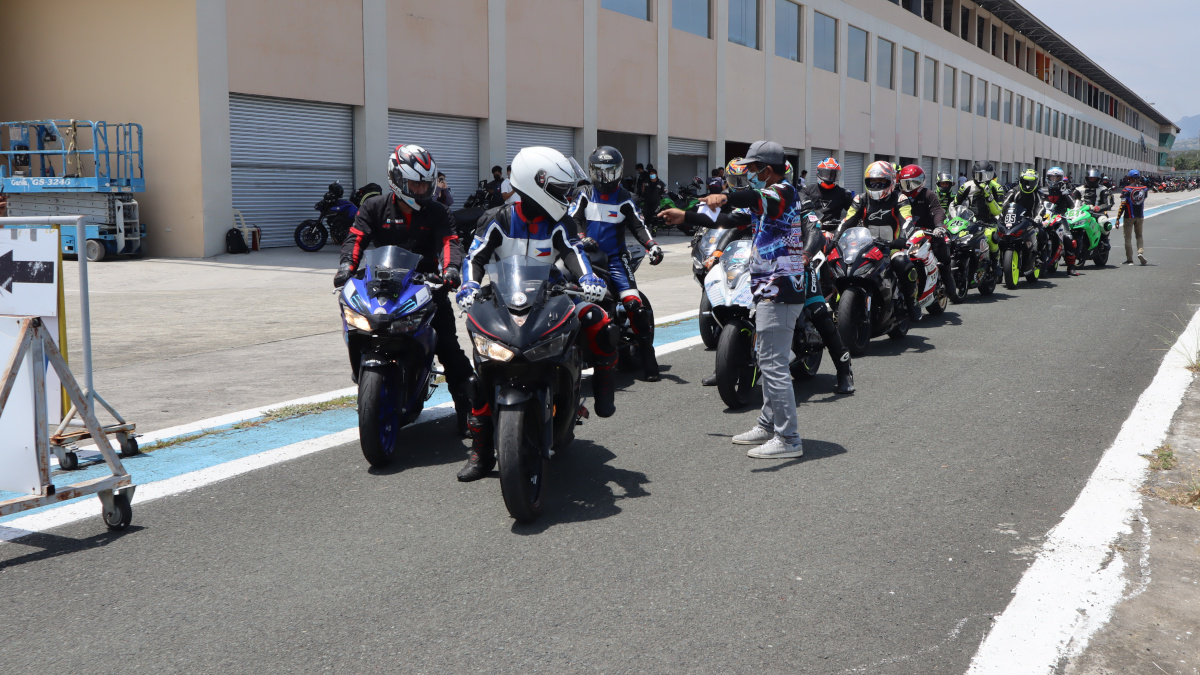 One of the main selling points of a racetrack is that it's a safe venue to push your limits as well as those of your bike. Part of what makes it so safe is the instructions and the watchful eyes of the track marshals. It's important to know what the marshals' different colored flags mean, as ignoring these will probably get you booted off the track.
Here's a quick rundown for the unfamiliar: A yellow flag signifies that riders must take caution, whether because an accident has occurred or some kind of debris has found its way onto the track. A red flag means conditions are serious enough that the session can't continue, and riders must return to the pit lane. A black flag is used to signal that a particular rider has done something wrong or is otherwise riding dangerously, and must pull back into the pits. The checkered flag signals the end of the track session, so all riders must finish their current lap.
5) You're there to enjoy and improve, not to race.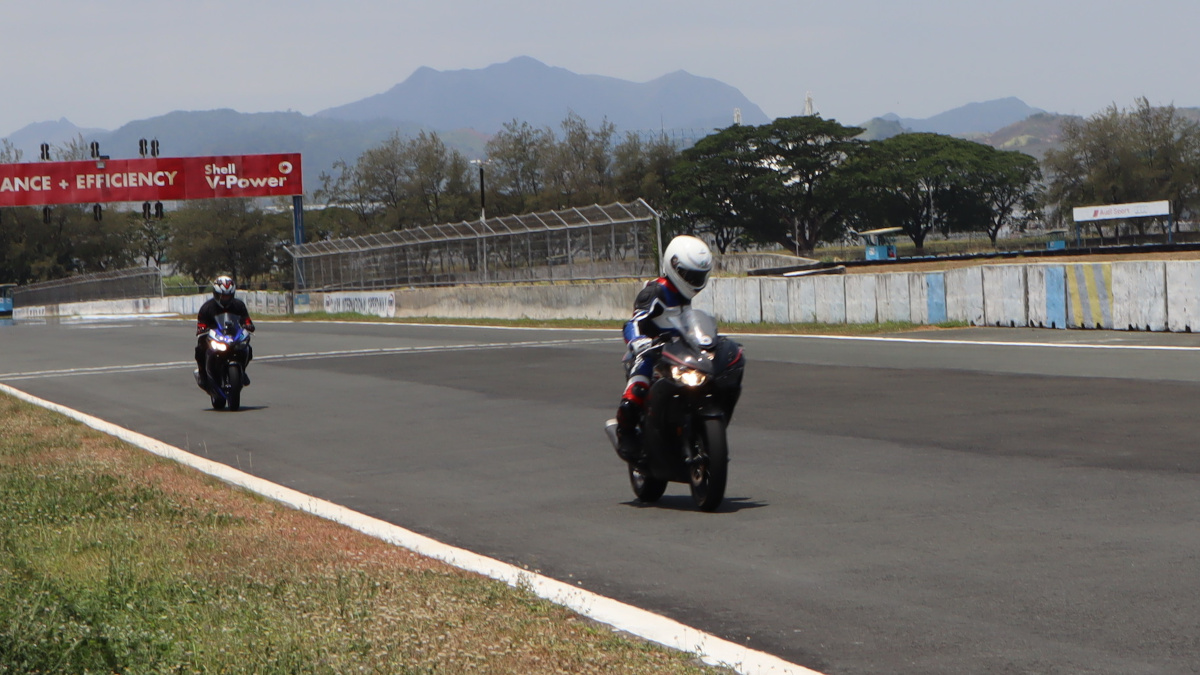 Perhaps the most important thing I learned on my first actual track day is that riding within your skill will save your life. Sure, it's part of the track experience to ride hard and test your limits, but there's no point in trying to outperform everyone around you. For all you know, the other people in your session might still be figuring out their body position or what lines to take, so forcibly trying to overtake them on the inside like a MotoGP wannabe is going to be very dangerous.
NOTE: This article first appeared on TopBikes.ph. Minor edits have been made.