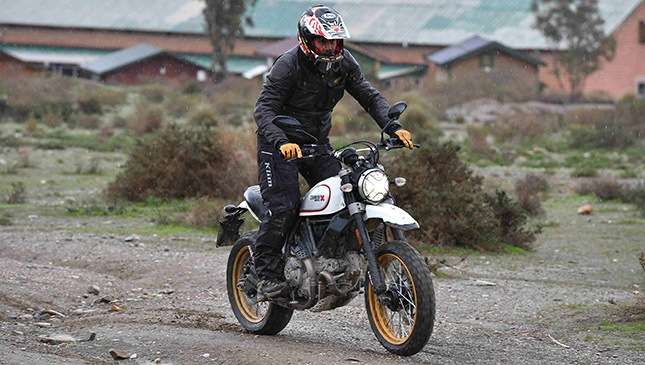 Under normal circumstances, these two bikers have no reason to ride with each other. Each has his own distinct riding forte, and never did they imagine that one day they would be on the road together for fun and enjoyment. Later they ended up watching each other's back, thinking of nothing else…but to survive.
This unforgettable experience unfolded only in just one week. And it all started with a phone call.
"We received a call from (Ducati Philippines CEO and president) Toti Alberto, asking us if we wanted to join a ride in Spain," actor and politician Richard Gomez and bike enthusiast Martin Rosario both said in a press conference.
The two were offered a golden opportunity to join 30 experienced riders from different countries to test ride the new Ducati Scramble Desert Sled 803cc on the breathtaking, but treacherous mountain trails of Almeria City in Spain. They replied with a resounding "Yes"!
ADVERTISEMENT - CONTINUE READING BELOW ↓
So, they packed up their riding gear and other belongings, and headed for this dream destination in Europe. The event entailed hardcore off-road and on-road riding.
These posed no problem for Gomez, a seasoned actor and now mayor of Ormoc City, because he's been into motocross and trail riding for a long time. However, his younger companion breathes in another world. He's into sport bikes and loves circuit racing. "I wanted a different angle. It's going to be a totally new experience," says Rosario.
In Almeria, Richard, also known as "Goma" in the local showbiz scene, and Martin were welcomed not only by the Ducati officials, but by the freezing temperature.
Initially, the two thought the high-charging adrenalin from riding the new, sexy Scrambler Desert Sled on the picturesque mountain roads of Almeria was enough to insulate them from the harsh environment condition. Dipping to one degree, the temperature's chilling effect worsened as the cold wind blew into their bodies while they were traveling 35km from the city proper going to the mountainous area, and another 70km before hitting the desert.
Even with a long wheelbase and high ground clearance, Goma was impressed on how stable the Desert Sled was on well-paved roads. But as they traveled further, the challenge became more intense. Dirt, gravel and sand came into the picture, forcing the two Pinoy riders to shift to off-roading mode. At the time Martin felt like the underdog.
"We found ourselves riding on five to 10 kilometers of deep sand. Richard was already teaching me how to handle the bike. He gave me inputs on how to attack the sand," Martin recalled. Goma's advice to Martin was to put more gas to be able to bail himself out. "You have to give it more power," Martin qouted Goma.
ADVERTISEMENT - CONTINUE READING BELOW ↓
Recommended Videos
By heeding his riding buddy's advice, Martin realized that the Desert Sled is now in its natural habitat. "This is the real deal!" he claimed.
In the meantime, Gomez was enjoying to the max. "The desert sand was wet but the ride was good." With the long suspension travel and relaxed rider position, he liked how the 75hp Desert Sled excelled on rough roads and sand.
Still, the cold temperature was too taxing for the two. By this time, snow-capped mountains started showing up. Goma was wearing two thermal shirts to no avail. Martin had more layers of clothing.
During whistle-stops, they positioned their face at the tip of the Scrambler's exhaust to fight off possible hypothermia. It's a good thing the Scrambler is emission-complaint based on strict European standards. The duo also wore layers of trash bags as the temperature worsened.
Back in Manila, the two shared to the media their Almeria exploits and the Desert Sled's awesome performance with feelings. And they now talked like real brothers.
"We're back in one piece!" says Martin.
Hey guys, how about a group hug?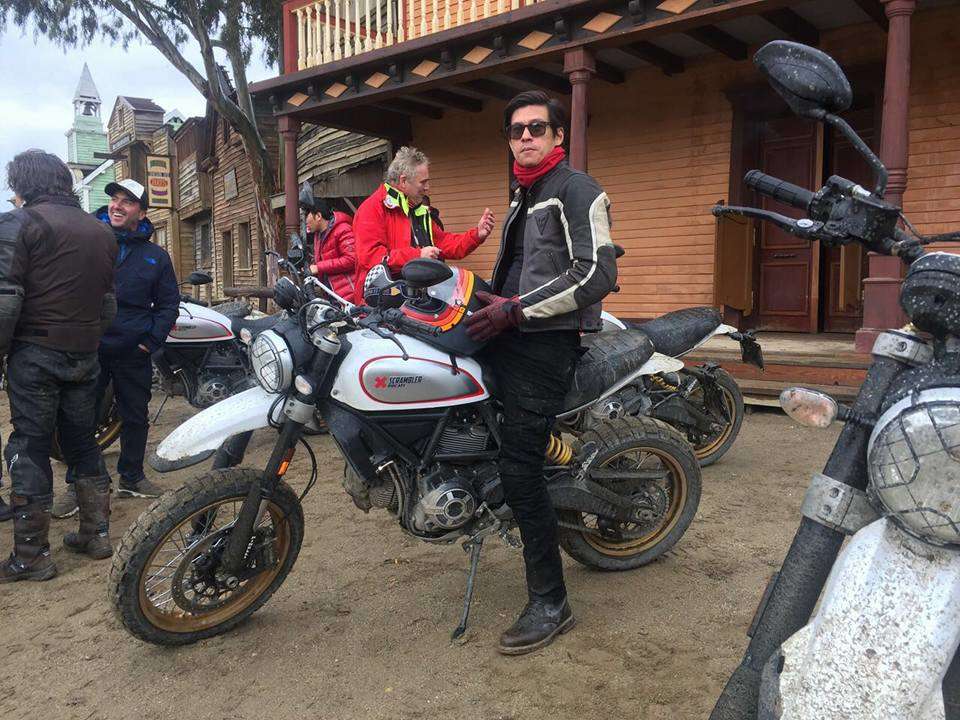 ADVERTISEMENT - CONTINUE READING BELOW ↓