A day after Taal Volcano spewed out huge columns of ash and other harmful particles into the sky, affecting several areas in Batangas and Laguna, a group of seasoned trail riders found themselves restless. They couldn't just stay idle while news of their kababayans suffering from the volcano's wrath continued to pour in. By noontime of January 13, they prepared themselves to conduct relief and rescue operations in those areas.
In a matter of hours, nine brave and kind-hearted souls led by off-roading guru Mel Aquino pooled their resources. The team consisted of Mark Lester Lazo, Brando Rosales, Randy Robles, Jay Manguigad, Darrel Divinagracia, Mon Astillero, Raymund Gerard Concepcion, and Meng Sevilla. After a quick planning session, they loaded relief goods, a portable generator, a water purifier, and some medical supplies in their pickups. The supplies were mostly donations from their friends who immediately responded to the call to action.
ADVERTISEMENT - CONTINUE READING BELOW ↓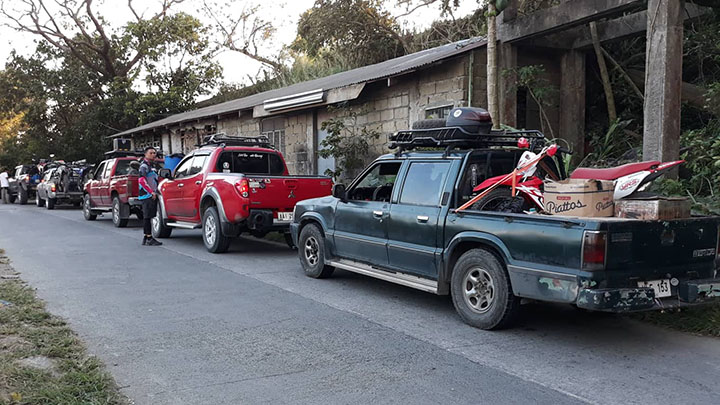 Knowing how bad the situation is near Taal, the team brought along their dirt bikes so they could reach areas isolated by volcanic debris. They reached the town of Laurel around 1pm the next day, and were met by police officers manning a command post at the municipal hall. The place was totally deserted—no electricity, water, or even fuel for the patrol vehicles.
ADVERTISEMENT - CONTINUE READING BELOW ↓
Recommended Videos
The first thing the team did was set up the power generator. Immediately after, two of the riders boarded their pickups and headed off to buy fuel for the police cars, while the others took charge of the water purifier. The whole process was done before sunrise.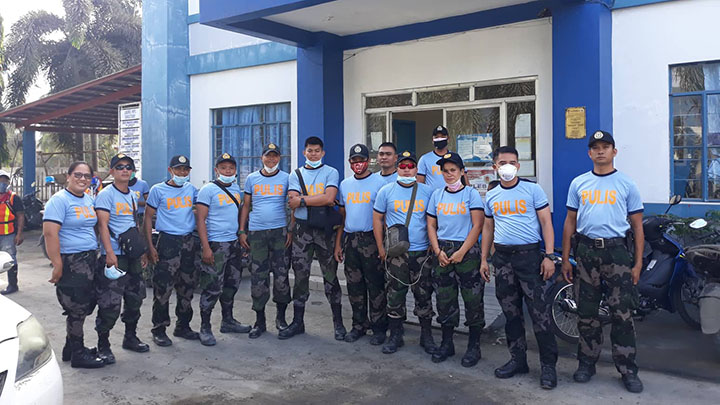 ADVERTISEMENT - CONTINUE READING BELOW ↓
"Sinabihan kami ng mga pulis na may mga residente pa na naipit sa kanilang bahay. Hindi na sila makalabas," recalls Sevilla, who teaches off-roading skills. Still up and running after a long, sleepless night, the team unloaded their dirt bikes and headed to Boso-Boso, one of the remote barangays of Laurel.
But before the riders left, the police officers warned them of thick piles of ash, fallen trees, road erosions, and landslides along the route. Nevertheless, they proceeded with extreme caution and negotiated the dangerous path, including some areas submerged in knee-deep lahar.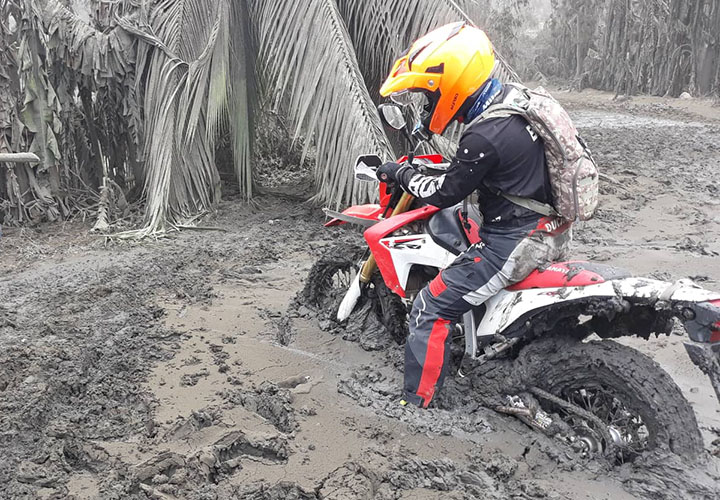 ADVERTISEMENT - CONTINUE READING BELOW ↓
Sevilla recalled the depressing sight of dead animals—birds, dogs, hogs, and goats, just to name a few. The volcanic ashfall had turned the once-picturesque Laurel into mere black-and-white scenery. It's a totally heart-breaking sight, says Sevilla. One by one, they pulled out the weary residents from the damaged houses, taking them on their motorbikes for the long, challenging ride back to the command post.  The evacuees appealed for food and potable water.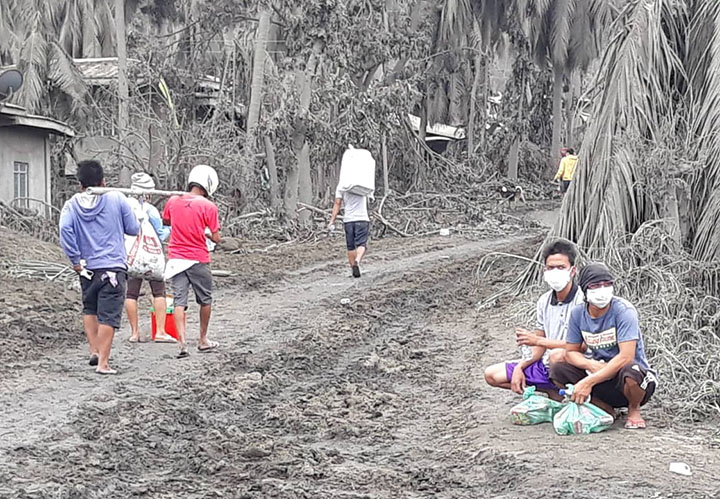 ADVERTISEMENT - CONTINUE READING BELOW ↓
At least 20 residents were rescued as the team went back and forth to Boso-Boso on three occasions. There were times their motorbikes were stuck in deep mud. Here, their off-roading skills came in handy. Using ropes, they either tied the trapped motorbike to another, or employed some old-fashioned 'people power' to get it out of the muck.
The roads were also very slippery, causing their bikes to slide and crash once in a while. No worries—this is real off-roading. Besides, according to Sevilla, no words can describe the happiness and relief felt by the residents who later joined their families at the evacuation centers.
We could only imagine the level of joy and satisfaction felt by this determined team of enduro riders as they shared their story with us. No wonder people always say that such feats are contagious and habit-forming.