More than 35 riders joined the recent Suzuki V-Strom Sagada Experience, but only one of us had his wife in tow for the 400km trip to the Mountain Province. No matter how fast or slow the convoy ran, riding couple Jonathan and Mary Grace Hipolito kept pace with the rest of the participants.
Some groups, having met at different rendezvous points as early as 3am, were understandably feeling sleep-deprived and a bit sluggish during the event, which was jointly organized by Suzuki Philippines and Wheeltek. But even with a passenger on his Suzuki V-Strom 1000, Jonathan remained alert and focused on the road. During long rides such as this, he considers Mary Grace his 'power bank' that gives him extra energy to endure more kilometers.
Jonathan has been into motorbikes since his teenage years in Clark, Pampanga. His hobby was shelved, however, when his 750cc cruiser got buried in lahar following the eruption of Mount Pinatubo in 1991. His passion for two-wheelers was revived later on when he began to ride motocross machines to go around the lahar-stricken region.
Since they exchanged vows in 2000, Jonathan and Mary Grace have traveled by motorcycle to far-flung scenic places. "There are things couples can talk about when riding that they are hesitant to discuss at home," Mary Grace points out.
As the years went by, riding became a family affair: Recently, their two boys—aged 20 and 16—rode their father's Yamaha TFX on the infamous Marilaque Highway in Tanay, Rizal, for the first time. Jonathan and Mary Grace kept a close watch on their children as they embarked on their maiden ride. For the Hipolitos, nothing beats riding together.
ADVERTISEMENT - CONTINUE READING BELOW ↓
"Tiwala lang sa isa't isa ang kailangan," says Mary Grace.
And Jonathan has earned Mary Grace's trust by consulting her every time he feels like buying a new bike. Mary Grace says this is a must: "Kailangang makumbinsi ang asawa niyo na masarap mag-ride. Dapat ipaliwanag niyo ang importansiya ng pagmo-motorsiklo."
Jonathan's V-Strom 1000 is just a few months old. He spotted this awesome stallion at the History Con, and immediately sought his wife's opinion about it. Mary Grace didn't take Jonathan's positive description of the bike at face value—she asked him to take her to the event so she could see for herself what the V-Strom is like. "Baka kasi mamaya mali ang mapili niya at mauwi lang sa pagsisisi," she explains.
Mary Ann admits she's not knowledgeable about horsepower and torque ratings, but she can easily recognize a comfortable and safe bike when she sees one. And when she saw Suzuki's hot-selling adventure model in the metal, she knew it was a good choice. Husband and wife also think that with their joint approval of the motorcycles they purchase, there's a big chance these bikes will be handed down to their children as they grow older and develop interest in two-wheelers.
As we reached Sagada before sundown, almost everyone showed signs of fatigue after hours of riding. It was only the Hipolitos who seemed to have more than enough energy left as they watched the low clouds hovering over the mountains during sunset. They looked like two college sweethearts wanting to ride those cottony formations.
ADVERTISEMENT - CONTINUE READING BELOW ↓
Recommended Videos
So, how about you? Are you ready to talk to your wife about your dream bike after reading Jonathan and Mary Grace's story?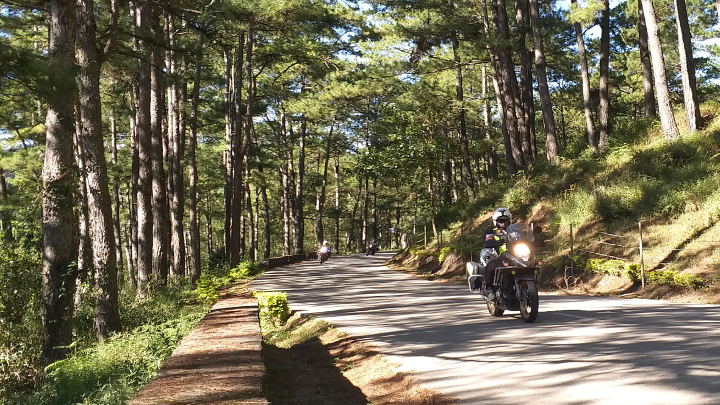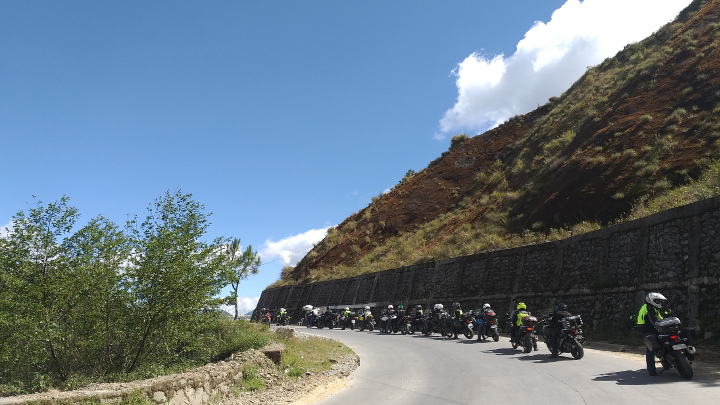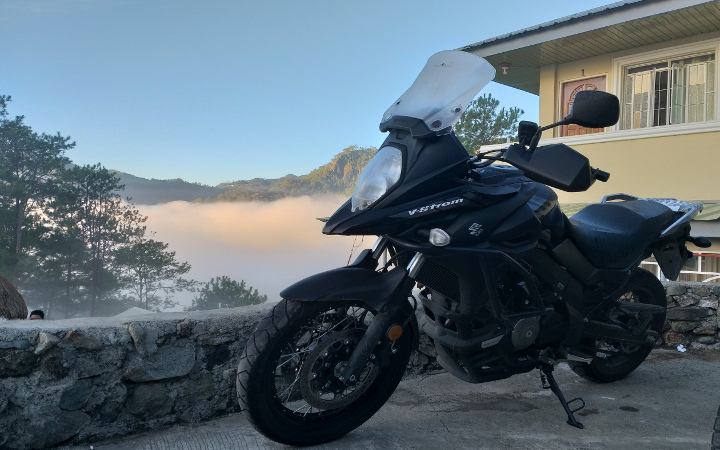 ADVERTISEMENT - CONTINUE READING BELOW ↓