"Riding is the best medicine." This was just one of the comments of my fellow riders who took part in the Yamaha Tour de Rev. This undertaking by Yamaha Motor Philippines (YMPH) was a three-part riding event that covered 3,700km of roads in Luzon, Mindanao, and, the latest, Visayas.
We averaged 400km a day for three days, and each day, we faced different challenges like the inclement weather, varied road conditions, lack of sleep, riding fatigue, and even traffic in some densely populated areas.
In the 1,300km Visayas leg held last weekend, historic landmarks and breathtaking scenery like the San Juanico Bridge (the country's longest bridge), the MacArthur Park, and the pristine beaches of Samar perked up the riders who braved both heat and intermittent rains from dawn till early evening. We also got to taste local delicacies.
Just like in the past rides, the last leg came with fun awards: Chief Rider Award (Celso Pasuyuin), Best in Leadership Award (Mylene Santos), Fearless Biker Award (Lady Jane Calesa), Best Rider Award (Reyno Villagomez), and Pinakamapormang Rider Award (Lord Dinno Tan).
ADVERTISEMENT - CONTINUE READING BELOW ↓
Special mention goes to the two unsung heroes of the event: John Hansel Leyva and Mark Erickson Acle, YMPH's marketing and customer relations head and marketing communications senior expert, respectively, who were among the YMPH team members that kept us safe and satisfied during the long ride.
Levya and Acle stood like father figures to the 50 riders coming from different regions of the country. In order to join, the participants had to register online and pass the evaluation conducted by YMPH and their respective motorcycle clubs. Of course, proper riding gear was required.
"We are hoping that there will be more participants next year," said Leyva.
Acle also attested to the participants' satisfaction, which they expressed through their posts on social media: "Walang nag-aaway, nagsisiraan. In fact, nagtutulungan pa sila kung may nagkaproblema sa biyahe." Aside from the highs of riding on two wheels, there were kilig moments too, as he witnessed a rider make a marriage proposal.
ADVERTISEMENT - CONTINUE READING BELOW ↓
Recommended Videos
Leyva was considered the 'ground commander' for every tour, and he said his primary concern was the safety of every rider. He laid out his three guidelines to ensure that everyone toes the line:
1) Communication with every participant must be clear, especially in keeping the schedule of departure from every staging point. 
2) Elicit the full support of the leaders of each Yamaha motorcycle club. YMPH invited club presidents to join Rev de Tour.
3) Make sure that proper coordination is in place with local government units along the route.
Leyva and Acle both feel blessed for having the full trust not only of the YMPH leadership, but of the entire support team as well—motorsports and safety promotions, area marketing operations, marketing and communications, and the service team (mechanics)—as they carried out the nationwide tour.
"After completing this season's tour, it's back to the drawing board for the Yamaha Club for the 2019 edition, which is mere months away. After a great year, the next one will deliver the same, if not more, excitement," YMPH said in a statement.
ADVERTISEMENT - CONTINUE READING BELOW ↓
Count us in.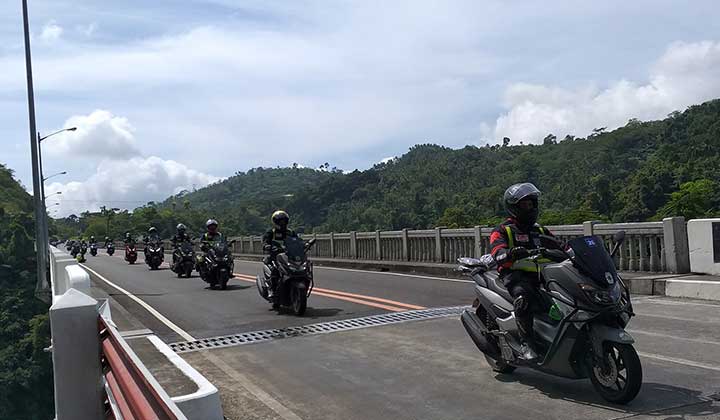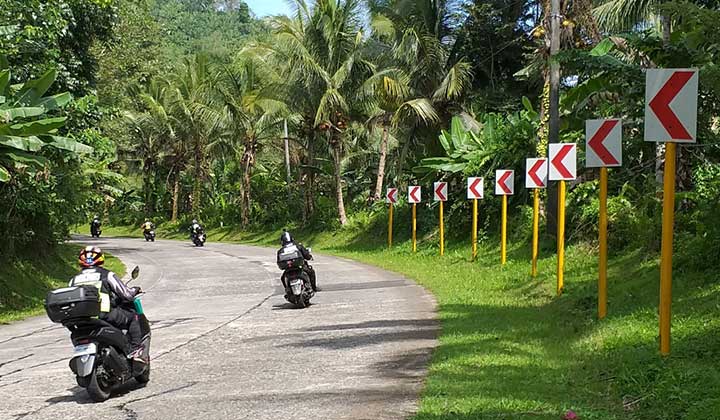 ADVERTISEMENT - CONTINUE READING BELOW ↓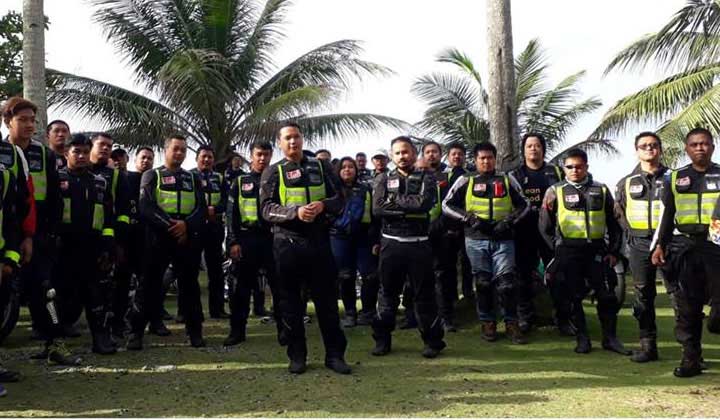 ADVERTISEMENT - CONTINUE READING BELOW ↓