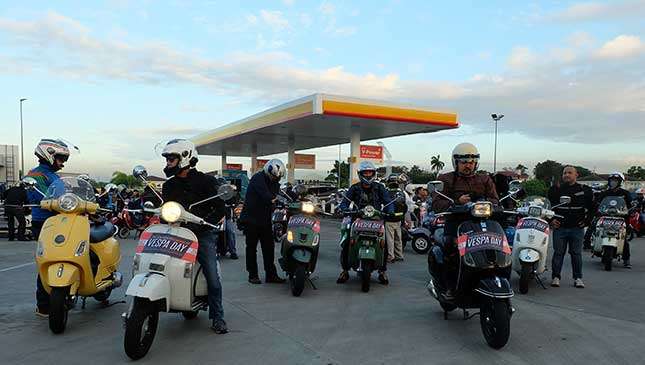 Waking up at 4am on a Saturday sucks. There must be a good reason for me to rise that early, or else only a giant crane can get me out of bed.
There are only three things that I look forward to with enthusiasm, even if it means rising up early during weekends: An exciting round of golf, a weekend dive in Anilao, Batangas, and a relaxing ride outside of Metro Manila.
Take the case of the recent ride of 'Vespistis' to Terra Amore resort in Magallanes, Cavite. Me and a throng of other Vespa riders got up before dawn to celebrate the first Vespa Day here in the country. Aside from the momentous gathering, what perked up our day were two brand-new Vespa scooters to be raffled off by Scooter Depot care of Eugene Buenaventura for the special occasion.
By 5am, more than 500 riders on Vespa PXs, LXs, Sprints, S 125s, GTS 300s and Primaveras arrived at the rendezvous point, the Magallanes complex in Makati City. Except for the Vespa PX which bears the traditional classic amenities and styling, all the other units present have modern features like the automatic transmission and ABS.
ADVERTISEMENT - CONTINUE READING BELOW ↓
What about vintage Vespas? We're glad you asked. Always the crowd-drawer in Vespa events, these old school scooters would have needed special care to endure 60kms of travel from Manila to Tagaytay, so they were excused.
Vespas rides are synonymous with fashion. So whenever there's a Vespa event, expect the participants to arrive in their best outfits to match their adorable scooters. And because Vespa knows no generation gap, titos and titas who joined the ride showed up in faded denim jackets and high cut leather boots with matching retro helmets and goggles. Not to be left out, the millennial riders looked sexy in worn-out shirts, Ray-Bans, and bandanas.
With some brief stops, the ride to Cavite took almost two hours as the riders took the secondary roads of Imus and Amadeo leading to the venue.
What makes Vespa rides distinct and special from other group events is the relaxed pace. It's more on enjoying the rural ambiance and fresh air. Here, there's no room for speeding and showboating.
It's very rare that Vespistis mention anything about horsepower, torque, and top speed in conversation. They'd rather discuss the Italian brand's rich heritage and deep sense of style. Or the UAAP championship.
When we arrived at Terra Amore, pizza and tapas flooded the event hall. And so did raffle prizes.
Vespa Day is celebrated in different countries on different dates. Taiwan had its V-Day last November, while Indonesia celebrated its own last July.
For us, who gives a damn on what day it falls? What's important is that these Vespistis get to have a chill ride—no hassle, no stress!
Excuse my crankiness. I'll catch up on my sleep now.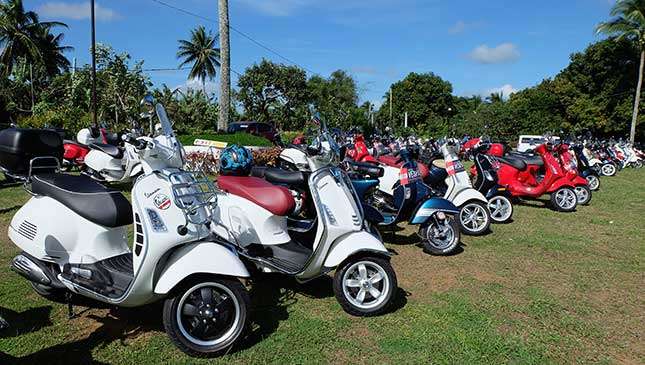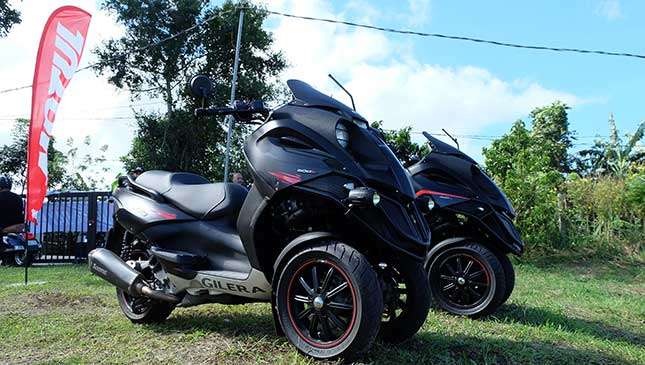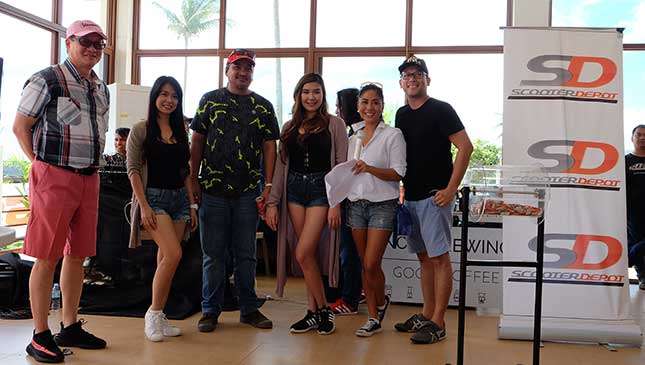 ADVERTISEMENT - CONTINUE READING BELOW ↓