By now, at least 32 new private motor vehicle inspection centers (PMVICs) across the country have started conducting dry runs of vehicle roadworthiness tests. These facilities are using modern equipment approved by the Land Transportation Office (LTO) and sourced from Europe.
Top Bikes Philippines was fortunate to be the first motorcycle website to gain access to QWIK Private Vehicle Inspection Center. Located in Angeles City, Pampanga, it's the country's first PMVIC to be given provisional authority to operate under the soon-to-be-implemented Motor Vehicle Inspection System (MVIS). The facility was inaugurated in December 2019.
Here's another first: We were allowed to experience the actual vehicle roadworthiness test with a three-year-old Yamaha MT-09 owned by yours truly. We were joined by a group of Manila-based big-bike riders mounted on Ducati Panigale and BMW S1000RR units. Their race-prepped bikes, having too many modifications, only made it to Stage 1, or the ocular inspection.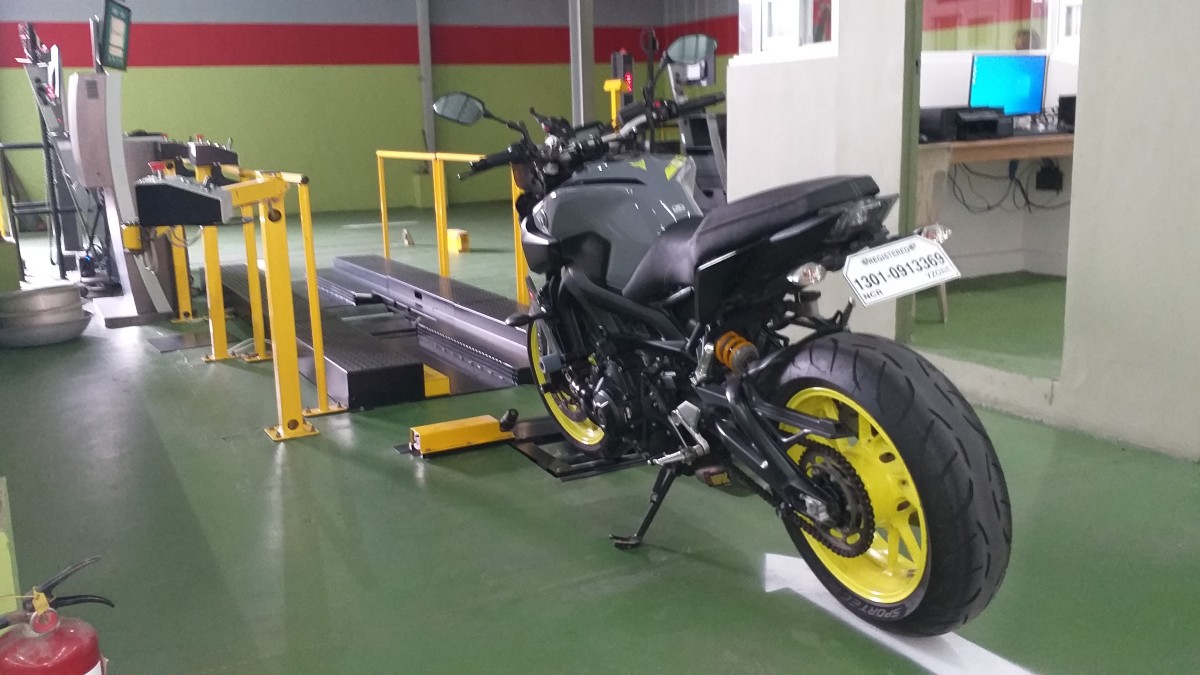 ADVERTISEMENT - CONTINUE READING BELOW ↓
So, we focused on the MT-09. For the record, the only upgrades on my Yamaha are an Akrapovic system in place of the stock pipes, and an Öhlins kit in the rear. After the ocular stage, the bike's front and rear wheels were positioned over a pair of rollers to check the accuracy of the speedometer as well as the effectiveness of the front and rear brakes.
Normally, a designated jockey will take the vehicle to the testing bay while the owner stays in a comfortable air-conditioned lounge. But since I was there to observe the new modern process, I was allowed access to the testing areas. Two other technicians—trained and certified by the Technical Education and Skills Development Authority—worked with the jockey to inspect the horn, the signal and brake lights, and the clutch and brake levers. Readouts on the screens of the testing equipment guided the technicians in their work.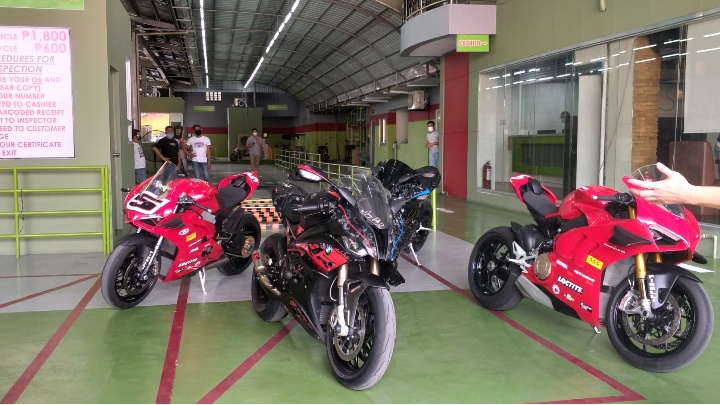 ADVERTISEMENT - CONTINUE READING BELOW ↓
Recommended Videos
In a few minutes, my bike was moved to the next stage to check the sound level of the exhaust, the emissions, and the headlight illumination. Many of the processes were done simultaneously, saving lots of precious time for the owner. In fact, the comprehensive roadworthiness test was done in less than 15 minutes. Surprised?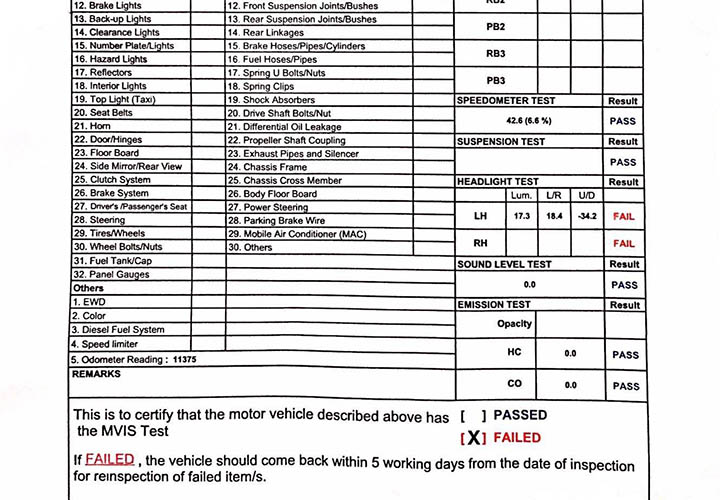 Well, probably the biggest surprise we got was when the MVIS report showed that my MT-09 actually didn't pass—not because of the modified exhaust, but due to the headlight illumination. Remember, this experience was just part of the dry run. The testing parameters may still change depending on the LTO's implementing rules and regulations, which is expected to be released soon.
NOTE: This article first appeared on TopBikes.ph. Minor edits have been made.