Rider #26 Diva Ismayana of Indonesia bagged first place in the premier MX2 class of the FIM Asia Supercross Championship held at the Speedworld MX Circuit in Bicutan on November 22 to 24, 2019.
Ismayana, ranked 42nd in the MX2 motocross classification and riding a Kawasaki KX250F for this race event, dominated Sean Lipanovich of Guam and Thanarat Penjan of Thailand, who settled for second and third, respectively.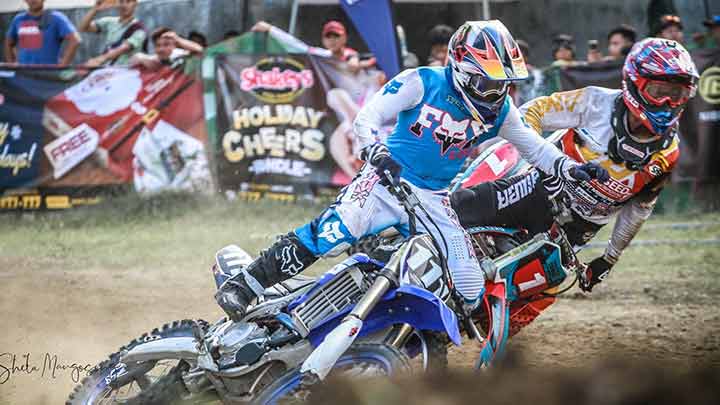 The crowd favorite was Rhowell Mangosong (Rider #111), a motocross hero in Davao, after he started strong with hole shots in the first and second rounds. Riding a Yamaha YZ250F, Mangosong figured in a crash while slugging it out with defending champion Takase Tanaka (Rider #1) of Japan during the second round.
Continue reading below ↓
Recommended Videos
Despite his injured shoulder and bruised ribs, Mangosong still fought hard after dropping from the top five, enabling him to finish fourth after completing the final rounds.
"We tried our best to get a win for the Philippine team, but unfortunately, we came up short," the 28-year-old said in his social-media account. "Nevertheless, we are a step closer to our championship dream. Now, we are currently number 4 in Asia and we will try to build up and make the most out of our experience and bounce back for 2020."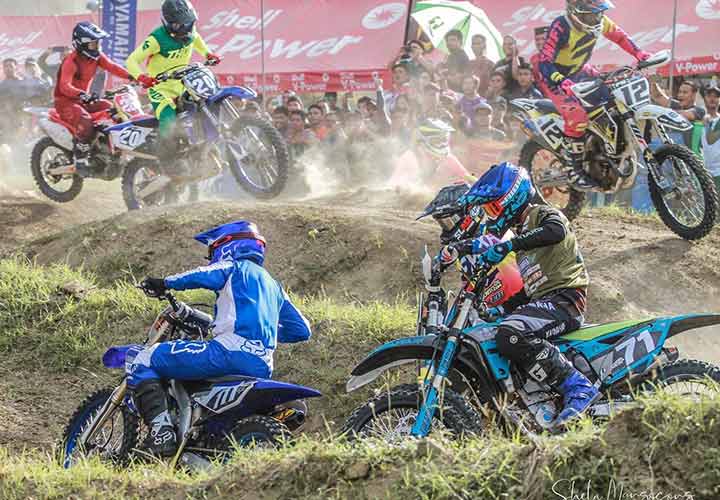 Filipino wonder boy Kenneth San Andres (Rider #41) came in fifth place overall after Mangosong. Also representing the Philippines were MX2 riders Ralph Ramento and Buboy Antonio, who placed fourth and fifth, respectively, in the second round. Mark Reggie Flores made it to the top five in the third round, finishing fifth.
Samuel Mark Tamayo became the champion in the Asian MX Veterans category after dominating all four rounds riding a Yamaha YZ250FX. Meanwhile, young riders Lleyton Fellizar and Wenson Reyes secured second and third place, respectively, in the MX Junior 85 class. Kittapat Keankum of Thailand showed who's boss after a powerful performance in the junior category.
"My main problem is how to last 15 minutes plus two laps each race (four races in two consecutive days) with three weeks [of] preparation," said Tamayo, who is also a motocross coach. "With that said, I told the Lord to please give just enough grace for me to last every race. It was a miracle! I endured all four motos."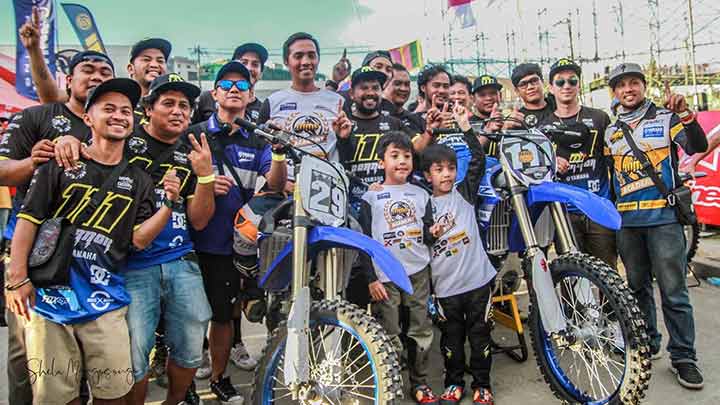 The event, which was graced by the best Asian riders, also hosted the FIM Asia Supercross Advanced Racing Academy on November 21.
"Motocross is growing in the Philippines and we look forward to host more international races in the future," said FIM Asia president Stephan 'Macky' Carapiet.
Congratulations to all the winners!