Have you been to Bonifacio Global City lately? If you haven't, try visiting and see if you can keep up with the one-way traffic scheme without losing your sanity. It can easily drive you nuts, especially if you miss a turn (or your destination) by accident. You'll end up driving several blocks to make your way back and find parking.
But wait! Wander along 3rd Avenue and you'll see this gorgeous metal creature that will likely boost your patience and make you go out of your way to check out the one and only motorcycle showroom on this forever-busy strip.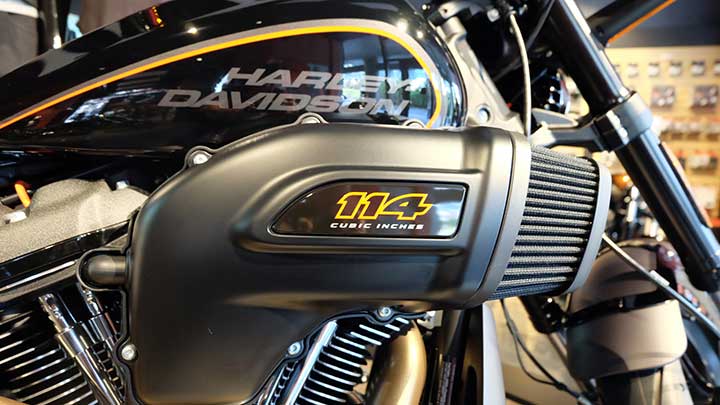 Through the display window of Harley-Davidson of Manila's BGC dealership, the new 2019 FXDR 114 captures the attention of motorists caught in gridlock. Considered the mightiest and most handsome model in the manufacturer's Softail line, it has become a major attraction along 30th Avenue, especially with its sexy Vivid Black paintwork.
ADVERTISEMENT - CONTINUE READING BELOW ↓
The spec sheet given to us says the FXDR's Milwaukee-Eight 1,868cc (114 cubic inches) V-twin powerplant produces a massive 161Nm at a low 3,500 rpm. Now, where can we find a drag strip?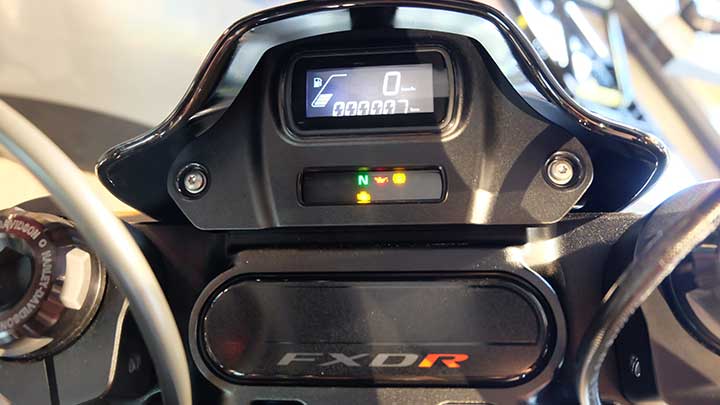 Recently, four FXDR units landed on local soil, and two of them were immediately bought by Pinoy cruiser fanatics. More units with different color schemes will soon arrive, according to Harley-Davidson of Manila BGC branch manager Bernie Ledesma.
The FXDR's long and low appearance shows that it's a cruiser at heart. In spirit, however, this 289kg model is actually a reinvented softail that has taken a major leap in terms of performance and overall design.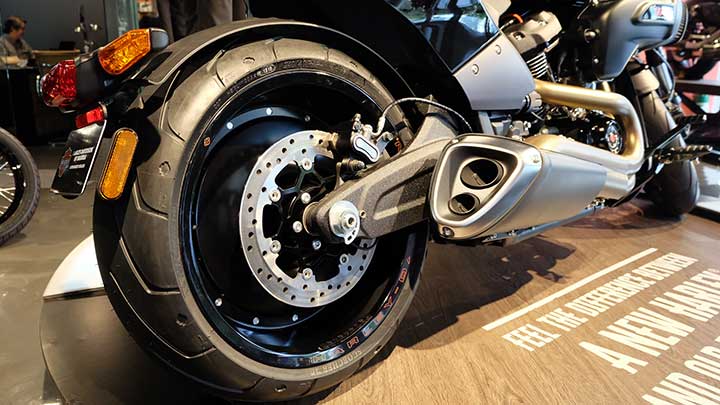 With an upgraded weight-saving aluminum swingarm and a 240mm rear tire mounted on an 18-inch solid cast aluminum wheel, this road beast doubtlessly has an insatiable need for speed. Spicing up the handling are the racing-style front fork and the mono-shock rear suspension. Earlier reviews say that with this setup, the FXDR slices through corners with sports-bike-like precision. This is what the new-generation Harleys are all about. Compared with other Softail models, the FXDR is also endowed with higher cornering clearance.
Here's good news for the motorcycle purists: The only electronic system you'll find here is ABS for the huge double-disc brakes in front and single disc brake at the rear.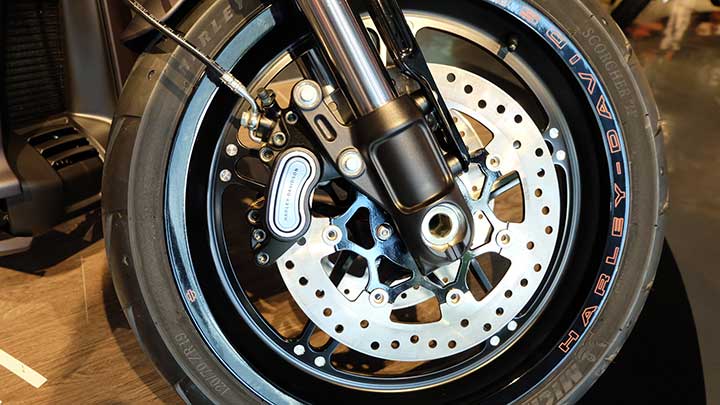 A compact, neat-looking digital display replaces the old-school, chrome-laced analog gauges that were previously a signature feature of iconic Harley-Davidson models.
In the global scene, the FXDR's current nemeses in the power cruiser market include the Yamaha VMax and the Ducati XDiavel S. But here in the Philippines, it seems set for a square-off only with the XDiavel S.
ADVERTISEMENT - CONTINUE READING BELOW ↓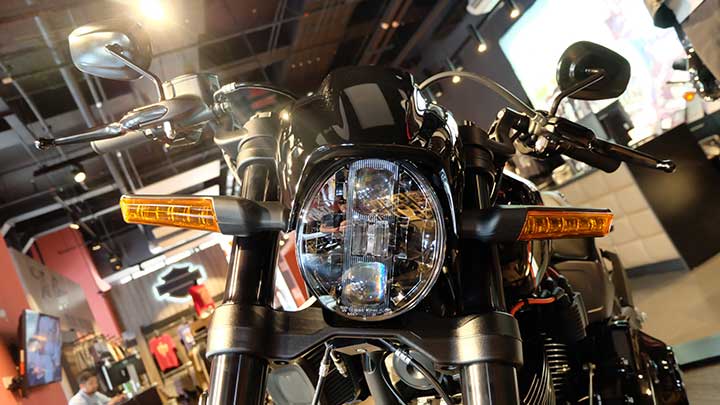 And before you check your bank account, here are the different color schemes for the 2019 FXDR and the corresponding prices (financing packages are available through RCBC):
2019 Harley-Davidson FXDR 114
2019 Harley-Davidson FXDR 114 Vivid Black – P1,400,000
2019 Harley-Davidson FXDR 114 Wicked Red Denim – P1,420,000
2019 Harley-Davidson FXDR 114 Black Denim – P1,420,000
2019 Harley-Davidson FXDR 114 Bonneville Salt Denim – P1,420,000
2019 Harley-Davidson FXDR 114 Industrial Gray Denim – P1,420,000
2019 Harley-Davidson FXDR 114 Rawhide Denim – P1,420,000
Here's a friendly warning: Do not allow yourself to be hypnotized by the FXDR's good looks because as we see it, its extremely brutal traits can easily bring out the little devil in you.