From the original list of 14, only eight young riders have been chosen to participate in the 2020 Honda Pilipinas Dream Cup (HPDC) after they passed a stringent selection process for this prestigious motorcycle racing development program.
A pet project of Honda Philippines (HPI), the HPDC aims to prepare young riders to compete in international events, says Gilbert Sison, the company's supervisor for motorsports. The 14 participants, whose ages ranged from 10 to 17, showed their riding prowess during the series of selection runs held recently at the Clark International Speedway. But only eight made it to the official roster, with another rider listed as probationary and four others on the reserve bench.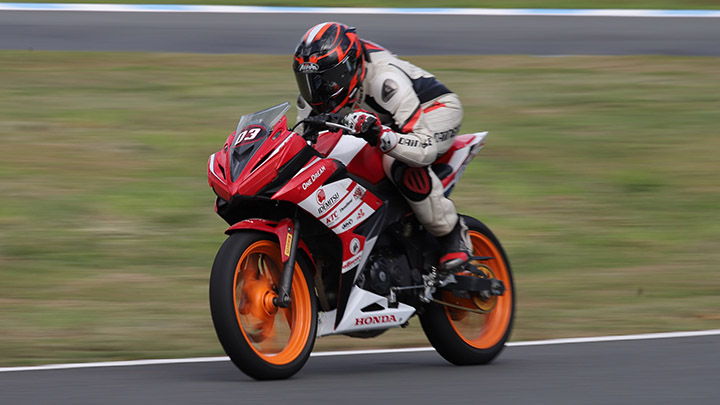 Continue reading below ↓
Recommended Videos
The so-called Magic 8 riders will undergo extensive training to bolster their chances of becoming a full-fledged Honda racer in local and international competitions. "Throughout the program, all the qualifiers during the HPDC tryouts will [take part in] the Honda Racing Clinic, where they can hone their talents. As they compete in this much-anticipated race, we expect to bring out their potentials so they can prepare to compete in high-level road racing competitions here and abroad," Sison added.
All contenders will be use same-spec CBR150R race bikes in the HPDC. The rider who tops this year's series will represent the Philippines in international competitons like the  Idemitsu Asia Talent Cup and the Thailand Talent Cup. Our very own Troy Alberto joined these events last year under the HPI banner.
This year, the 18-year-old Alberto has stepped up to the Asia Road Racing Championship's Supersports 600 category riding a Honda CBR600RR, although he will continue with his coaching work for the HPDC participants for this season.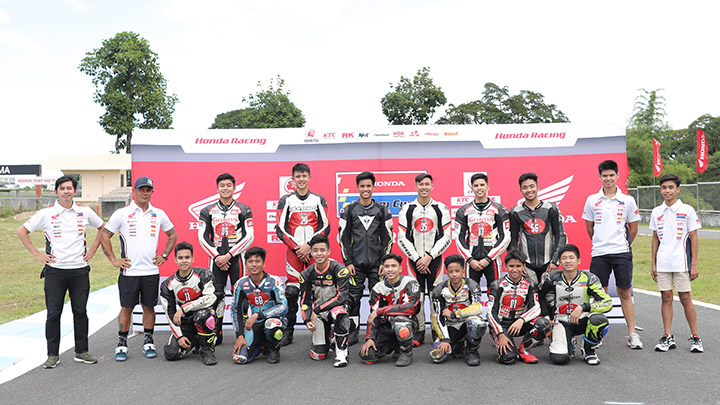 Here now is the official list of participants for HPDC's 2020 season: Trahvys Lyanjoe P. Paralejas, 12; Charles Daniel Mangulabnan, 15; Christopher Mangibin, 16; Urielle Jirone Olayvar, 13; Timothy Jonathan Ky Rojas, 13; Kurt Dylan Matibag, 15; Nathan Manuel Chu, 16; and Karl Michael de Guzman, 17.
Does the name 'Mangulabnan' ring a bell? Actually, Charles Daniel is the younger brother of three-time Philippine Superbike champ Marvin Mangulabnan. He is now in his second year of the HPDC program.
The rider placed on probationary status is Kurt Villanueva, 17. Meanwhile, the five reserve riders are: Sean Klein Fetalvero, 17; Dharre Vince de Guzman, 16; Laurence Flores, 17; Mark Jay Martinez, 17; and Maxwell Nathaniel Gorospe, 17.
Who do you think will emerge as the 2020 HPDC champion? Place your bets, guys!