It seems Indian Motorcycle wants in on the electric motorcycle game, too. The American motorcycle manufacturer just unveiled its newest creation, and it's electric, it's stylish, and it's… small? Say what?
Well, yes, it looks like Indian wants to start small. Meet the new eFTR Jr, a battery-powered replica of the championship-winning FTR750—it's Indian's first step toward electrification. A 50kg built for kids, it measures 1,296mm long, with a 922mm wheelbase and a seat height of 589mm (23.2 inches). The two-wheeler is recommended for riders aged eight and up with a maximum weight of 79kg.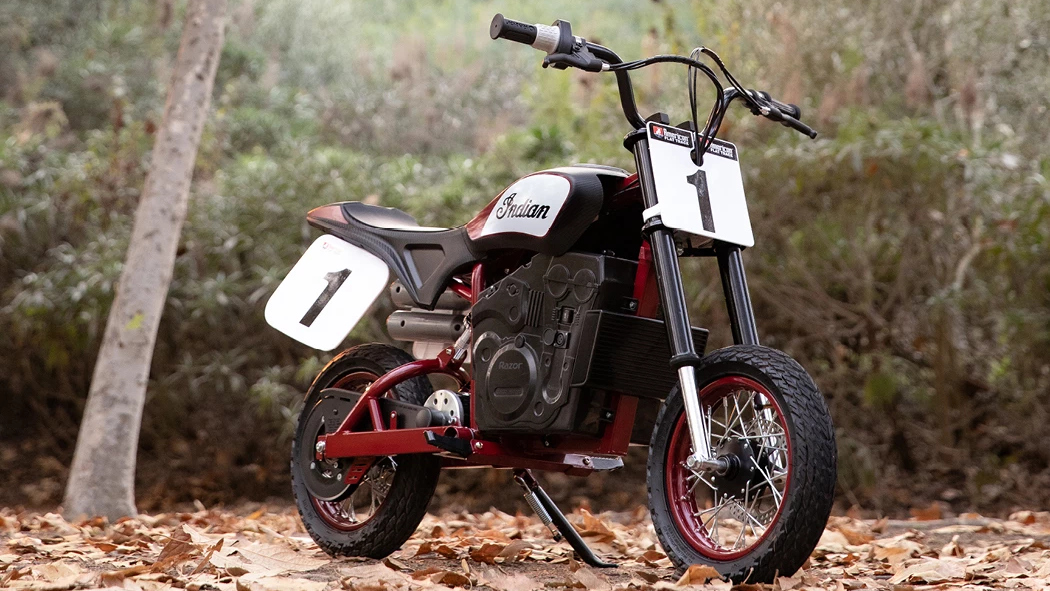 ADVERTISEMENT - CONTINUE READING BELOW ↓
The bike packs a long-range battery that offers two different drive modes: Low and High. Top speed and maximum run time with Low mode is 16kph and 140 minutes, respectively. With High mode engaged, the bike can run as fast as 24kph and for as long as 65 minutes.
The electric mini-bike with its rugged steel frame has also been fitted with a twist-grip throttle for classic control, double-crown telescopic front forks, a monoshock rear suspension, and disc brakes all around. This means this thing is also pretty capable for its size and can take on light trails as well.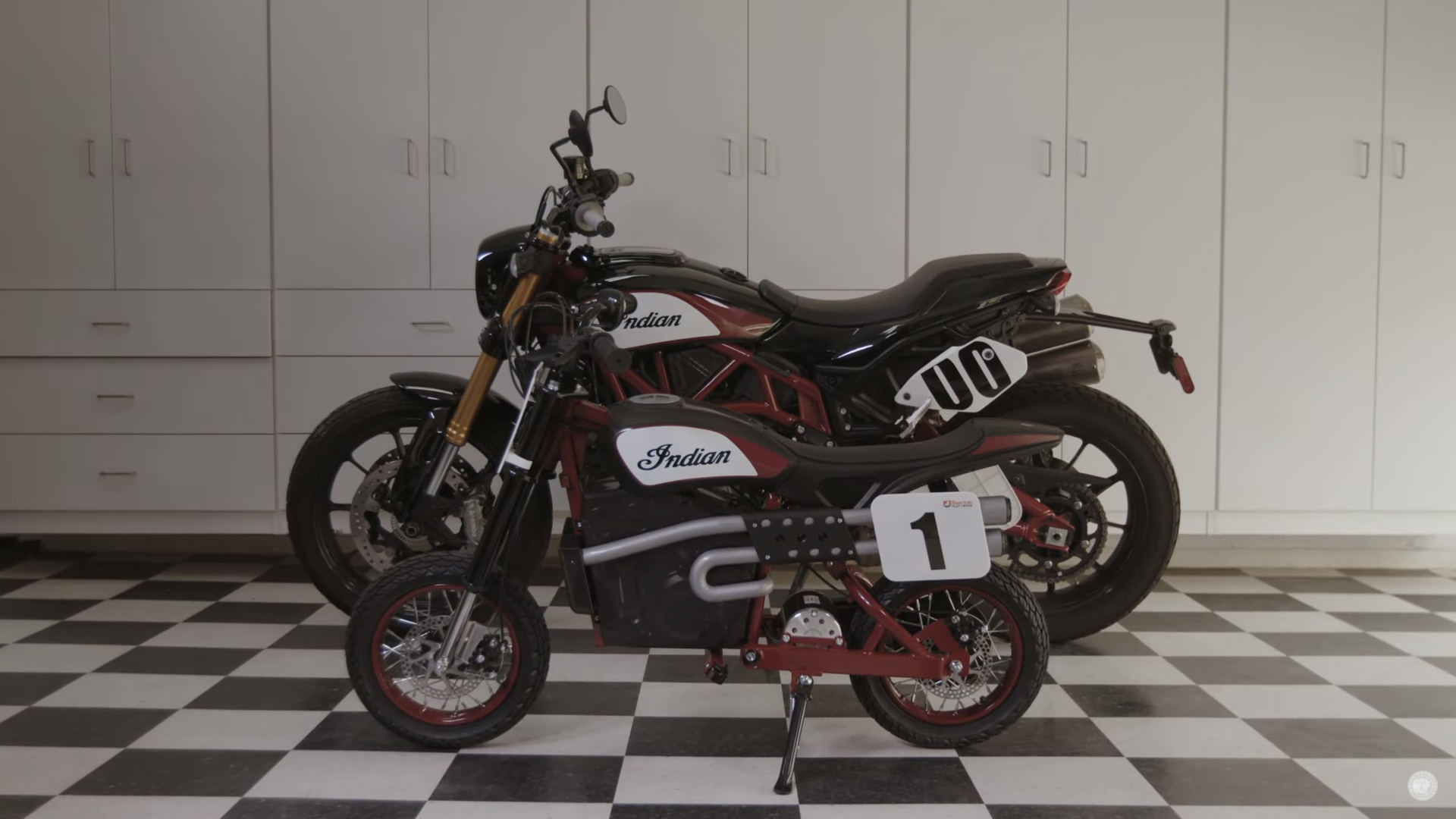 ADVERTISEMENT - CONTINUE READING BELOW ↓
Recommended Videos
The new Indian eFTR Jr starts at $749.99 or about P36,000. If you're buying this for your kid, you can also purchase some safety gear, too, namely: a racing long sleeve shirt (P1,400), a pair of gloves (P1,200), armor (P4,800), and a helmet (P3,400).
What do you think? Not quite the Harley-Davidson LiveWire-rivaling bike you were expecting (or at least hoping) from Indian now, is it?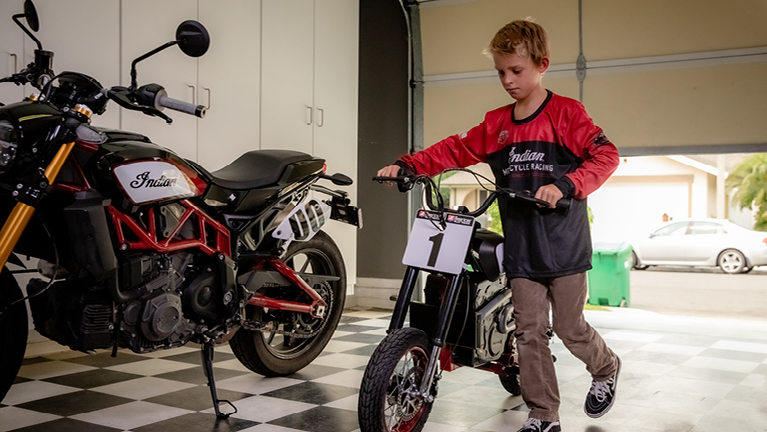 ADVERTISEMENT - CONTINUE READING BELOW ↓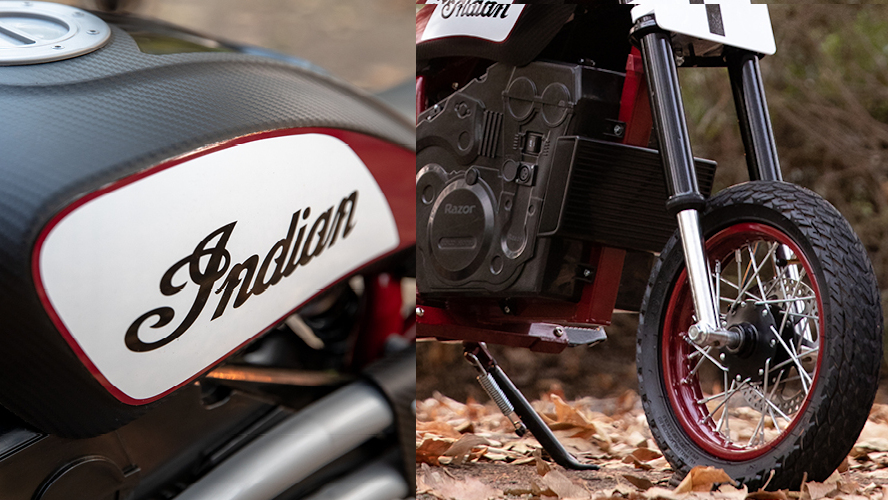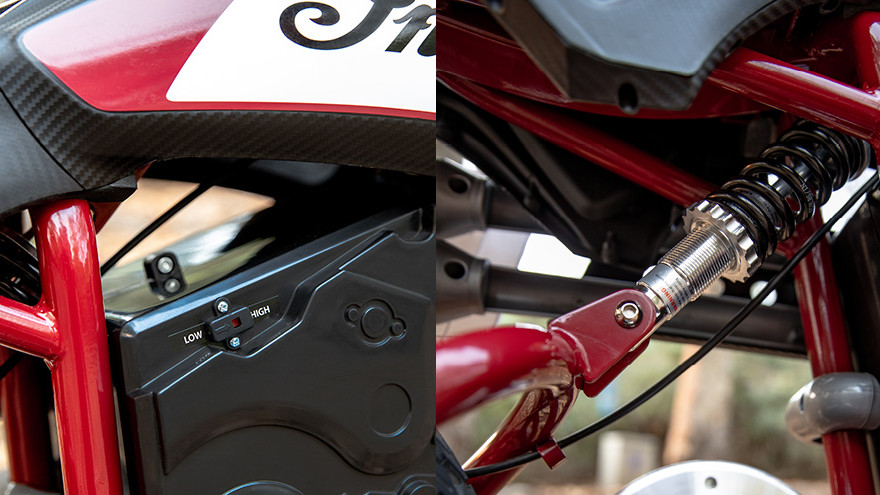 ADVERTISEMENT - CONTINUE READING BELOW ↓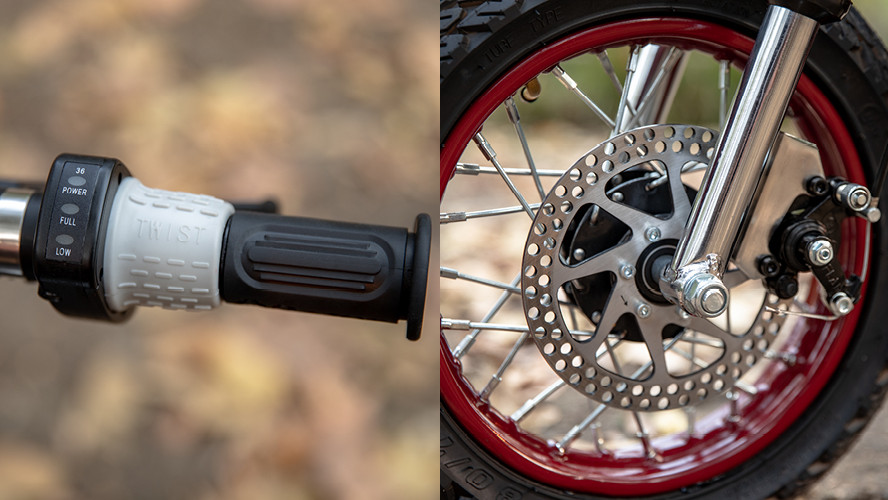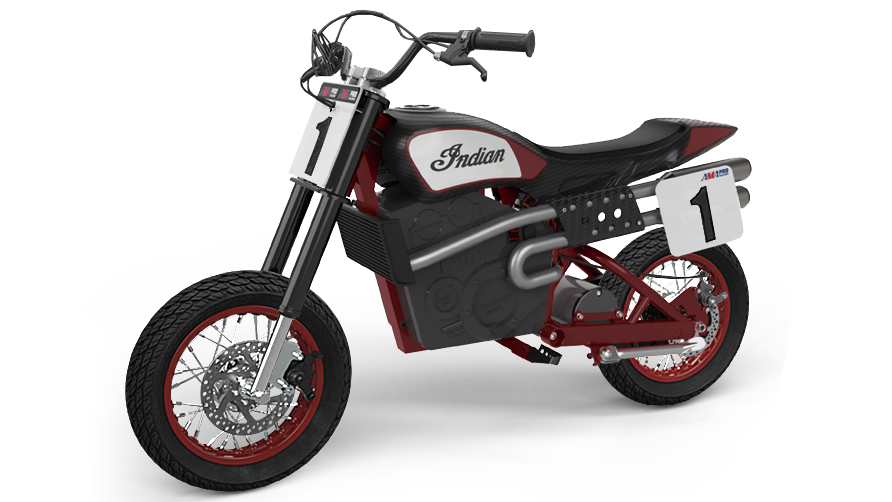 ADVERTISEMENT - CONTINUE READING BELOW ↓