KTM has been incredibly busy with its lineup this year. The Austrian motorcycle maker has already released a wide range of new and updated models over the past several months. It launched a series of enduros back in June, the new 890 Adventure Rally and Adventure R bikes in October, and the  updated 690 Enduro R and Enduro SMC R motorcycles shortly after in November. Phew.
But it appears KTM isn't done for 2020 just yet, as it has just revealed the new 450 SX-F Factory Edition. Remember the tiny KTM 50 SX Factory Edition? Well, this new one's the real big boy's toy.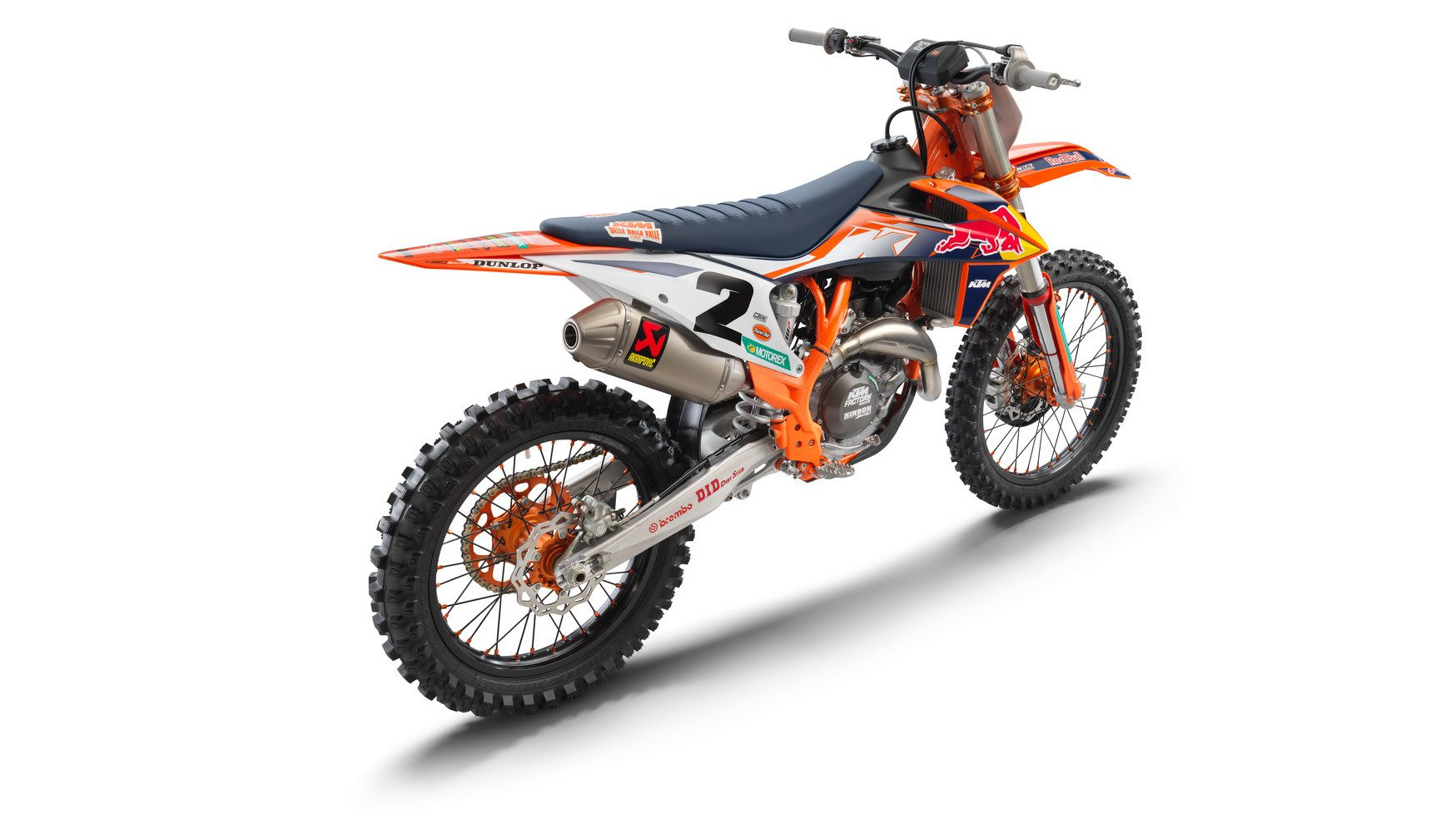 Continue reading below ↓
Recommended Videos
One significant upgrade that the 2021 KTM 450 SX-F Factory Edition boasts is the new standard Connectivity Unit integrated onto the new bar pad. This allows syncing with the new myKTM app, which will then allow customization of engine and suspension settings. That's a nifty tool for anyone looking to hit the trails (or even the track).
Other key features include an Akrapovic slip-on silencer, a composite skid plate, a semi-floating front brake disc with a brake disc guard, and an orange frame with Red Bull graphics. There are also some slight updates to the bike's engine, but at its core sits a 63hp, 450cc SOHC powertrain.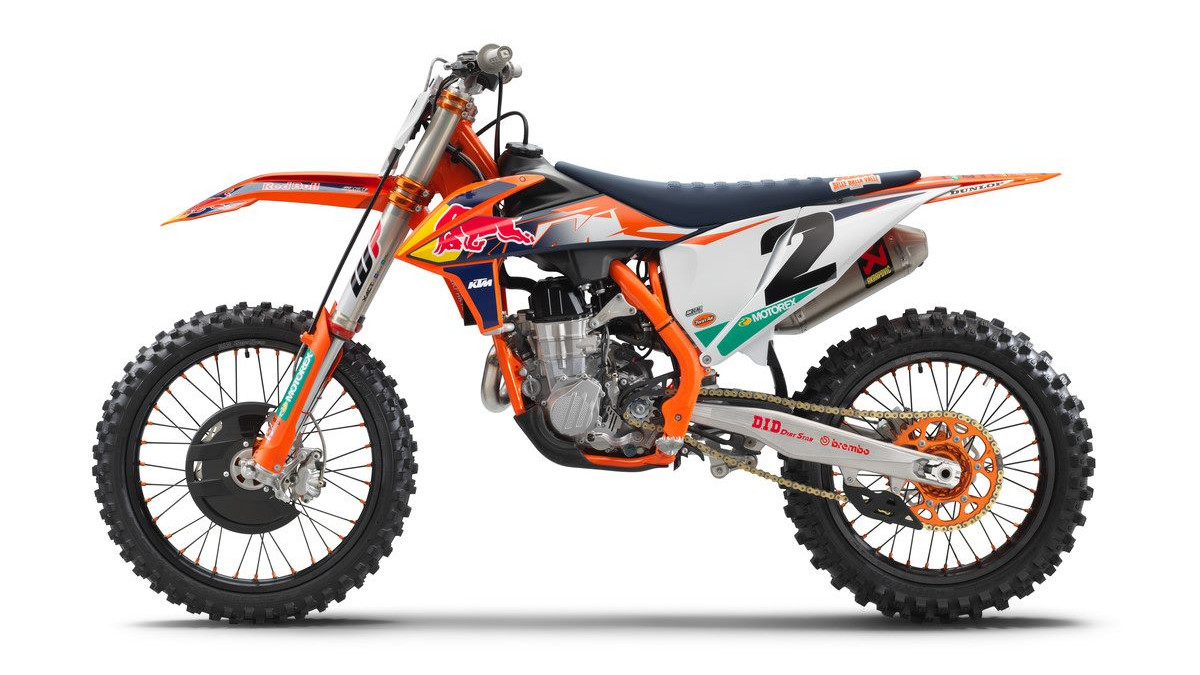 "Riders still cannot get more 'Ready to race' than with our new KTM 450 SX-F Factory Edition. We knew the bike had to look the part for 2021 but we also wanted to keep all the same special technical details that place this model as one of the flagships of our range. Its credentials are proven," said KTM senior product manager Joachim Sauer. "Very useful additions for 2021, the Connectivity Unit and the myKTM App allow every rider to get the most of their potential in every condition. With this bike, we trust that KTM fans worldwide will find a true race-winning machine that really looks the part."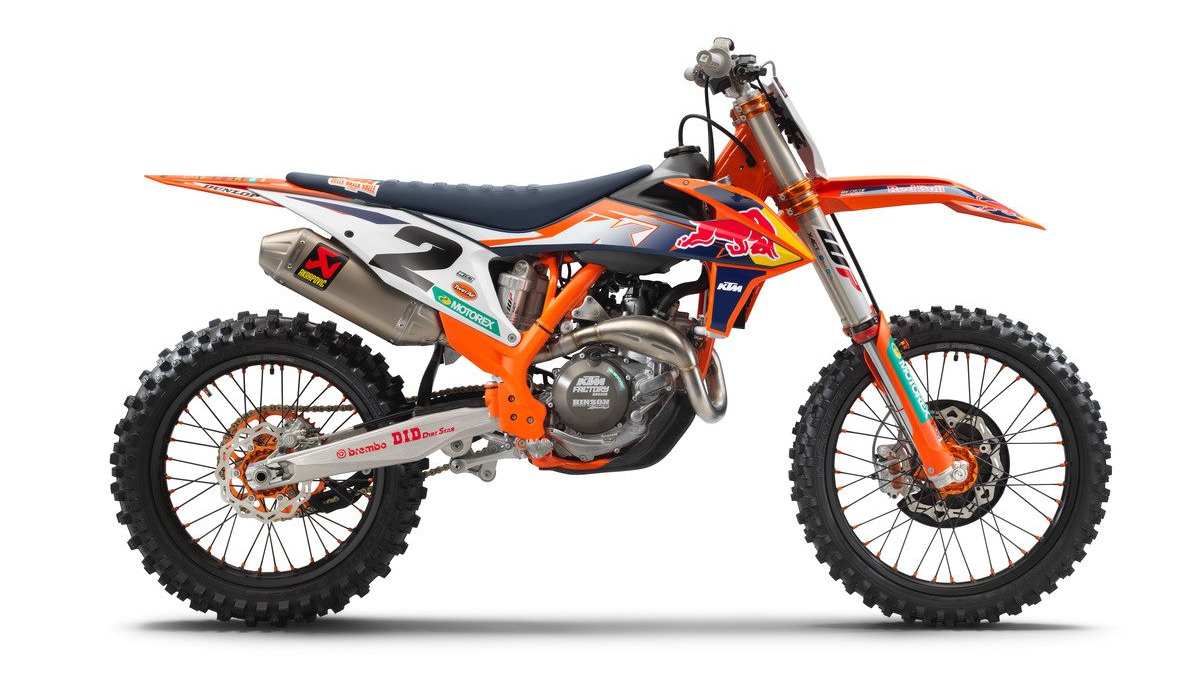 What do you think of this new KTM? Would you like to hit the trails with this bike?