Triumph has just revealed its newest prototype, and it looks like we'll finally be seeing the revival of the popular Trident nameplate.
Yes, it's still a prototype, but this could very well be what the final production model will be shaped like. It's a muscular middleweight roadster offered in a truly minimalist package. Not because of the all-white finish, but the clean and subtle lines that accentuate its stylish physique.
Triumph calls this an "uncluttered" look, and rightfully so. The handlebars are simple and the wheels look clean with those smooth rotors. Meanwhile, the round headlamp adds to the bike's quasi-retro vibe.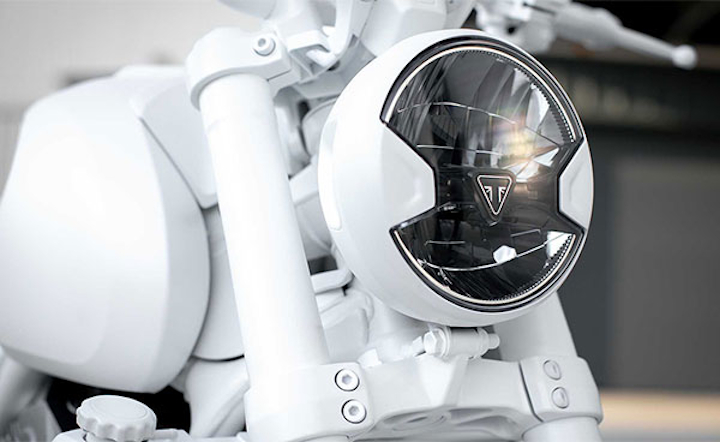 Continue reading below ↓
Recommended Videos
The funky exhaust placed underneath the bike also helps with the uncluttered appeal out back. Some might argue that a single-sided swingarm would have made for a more polished design, but we think it maintains a balanced look for the bike.
Another really interesting point about this new Trident is the digital gauge up front. It has an old-school feel, but it also packs this single instrument cluster with two small screens. No details on what features will be available through this thing yet, but we can already say that it complements the bike's overall styling nicely.
No word on what engine will come with this new bike as well, but its makers did say that a "triple-cylinder power and torque-rich performance" will come "at a price that represents great value." That means we'll probably be seeing something similar to those massive liquid-cooled in-line-three engines from other bikes in the stable, albeit paired to a more affordable price tag.
What say you, readers? Are you liking what you see so far?