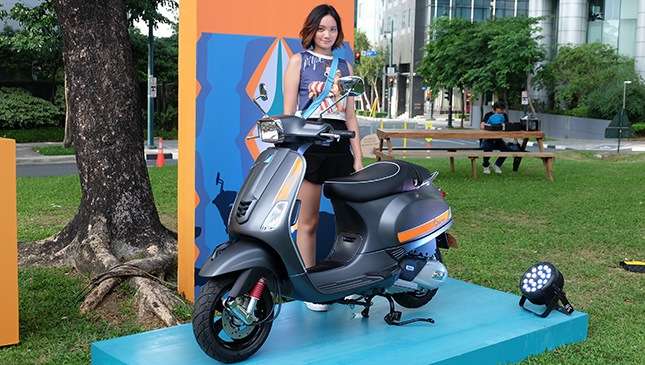 "Not for everyone."
This is the new product slogan used by Italian scooter maker Vespa when it launched its latest product for the Philippine market, the Vespa S 125. Always priced higher than the rest, there is this perception that Vespa was crafted for the elite and only for the elite. But life, they say, is always full of contradictions.
Considered the Italian brand's entry-level scooter, the Vespa S 125 aims to capture the attention of not only the new riders from the society's elite, but also those coming from the ranks of the commoners who now have better chances of owning a premium AT two-wheeler.
Continue reading below ↓
Recommended Videos
No frills, says Vespa Philippines. It's time for you to own a Vespa S 125 for only P125,000. Vespa Philippines, under the Autohub Group of Companies, pegged the price of the Vespa S 125 at a level deemed competitive alongside other available scooters in the local market. Loaded with advanced features, many Japanese scooters in the 125cc bracket are priced nowadays between P70,000 to P80,000. With a little push, you may now own a European brand scooter.
Despite being entry level, the Vespa S 125 still has the Vespa's traditional features like its classic body structure made of metal that comes with a styling that defies time.
"We've got a lot of inquiries already about the new Vespa S. We can't wait to show it to everyone," says Willy Tee Ten, president of Vespa Philippines.
Powered by a single-cylinder, 4-stroke, three-valve engine that spews a modest 10.2hp @ 7,600rpm, this Italian beauty promises a quiet, exhilarating 'twist-n-go' ride using the noise-free, seamless-shifting CVT. Still, the 'S' connotes sport riding, having aggressive acceleration and sharp cornering characteristics. The new Vespa S 125 also comes with ABS as standard equipment.
A new feature of the Vespa S is the i-Get (Italian Green Environment Technology) that makes its powerplant Euro 3 emission compliant. An improved fuel injection system adds more kilometers to every drop of gasoline consumed by the Vespa S.
Known for its comfortable ride, the Vespa S boasts of wide, stylish seats that stands 30.9in from the ground, an inch higher than the hot-selling Yamaha Mio 125cc.
The Vespa scooter is well-loved for its dazzling chrome, and the Vespa S 125 has lots of them. From the rectangular headlamps to the taillight and step board edges, the chrome trimmings add appeal to the Vespa S's classic beauty.
With GPS technology also catching up to two-wheelers, the Vespa S 125 is now equipped with a USB port for smartphones and other small gadgets. The glove compartment may be opened through an electronically-operated lever.
Sounding like names of sexy Italian actors, Vespa S 125 comes in a range of dynamic colors: Verde Matt, Grigio Titanio, and Rosso Matt.
During the event, Autohub also accorded Vespa club members and other prospective buyers a free test ride of the Vespa Primavera 150 and Vespa Primavera Sprint 150.
At this point, stop thinking about life's ironies and just ask yourself: Am I ready to own a Vespa?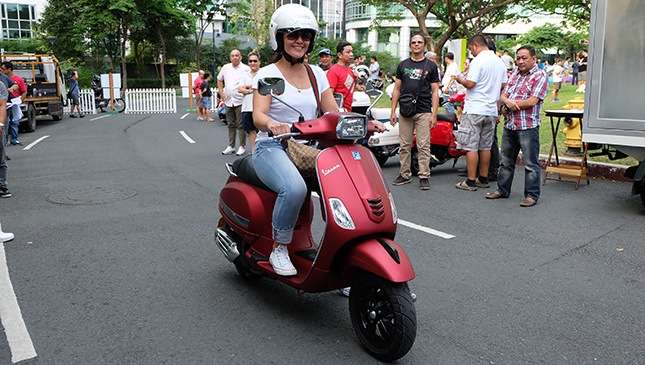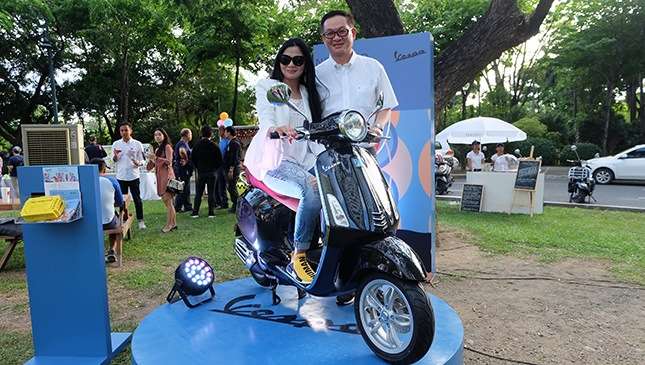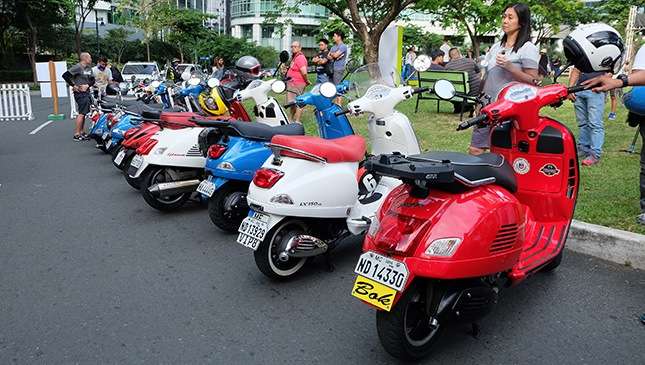 UPDATE as of June 11, 2018: The 45th Tokyo Motorcycle Show in Odaiba was held from March 23 to 25 this year. The photos and videos shared by their visitors might have caused confusion among netizens since they have almost the same group of motorcycle companies showing off their latest hardware and technology. Moto Sapiens attended the Tokyo Motorcycle Show. This year, 135 companies with 882 exhibit booths showed off their latest two- and three-wheelers, modern electric bikes, accessories, and even riding paraphernalia. There were launch events of new motorcycles, relaunching of face-lifted units, and even revivals of classics by Japanese, European, American, and—wait—two Taiwanese brands.