Chains are far from being the most troublesome parts in a motorcycle, and more often than not, they're easy to replace or repair in the event of breakage. But as with any other component, chains also require regular maintenance.
As a matter of fact, as economical as chains are in terms of power delivery in motorcycles, chain-driven bikes require more maintenance than belt- and shaft-driven ones. Regular lubrication is required every now and then, and sprocket replacement may be necessary after a few thousand kilometers or so, and these can make chain-drive systems less appealing to some people.
Well, if you're one of those guys who wants avoid the  hassle that comes with owning a chain-driven bike, then get this: BMW Motorrad has just developed a maintenance-free chain. The BMW M Endurance chain, as the German manufacturer calls it, contains permanent lubricant fillings enclosed by X-rings between the rollers and pins that eliminate the need for regular lubrication.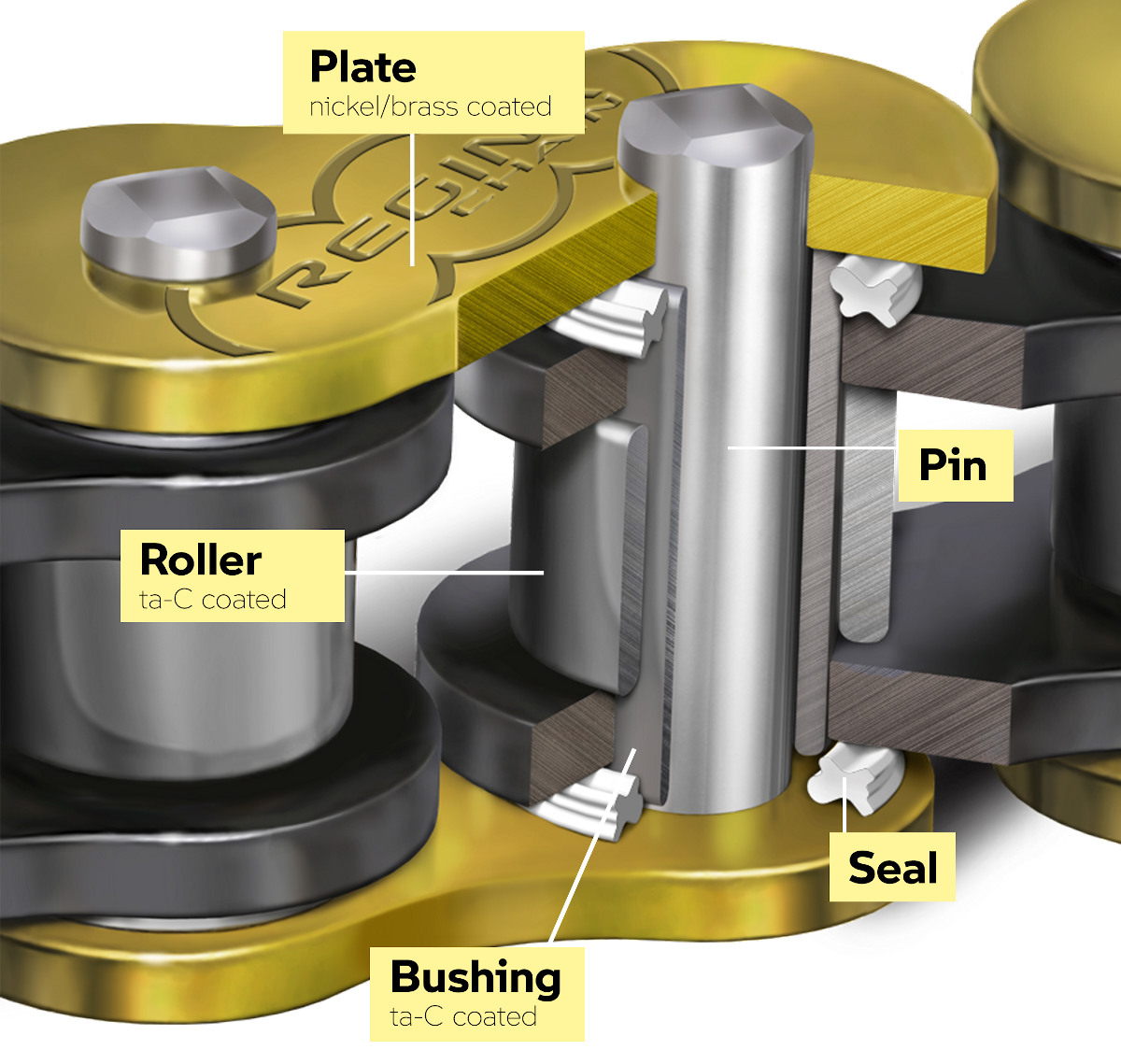 Continue reading below ↓
Recommended Videos
This was made possible with the use of a new tetrahedrally amorphous carbon called 'industrial diamond,' a new coating that sits between diamond-like carbon coating and pure diamond in terms of hardness. This type of coating doesn't wear off, and it also significantly reduces friction.
And without the need for regular spraying of lubricants, the M Endurance chain also maintains cleanliness for the most part. Overall, it offers a hassle-free experience just like BMW's maintenance-free shaft drive systems in some of its motorcycles.
It may seem trivial or even unnecessary to some, but the costs of maintenance for these small parts actually add up in the long run. If spending a bit extra on this will eventually save us more money and time over our several years of motorcycle ownership, we'd surely choose to do so. But what do you think, riders? Do you find BMW's new tech handy or not? Let us know in the comments.