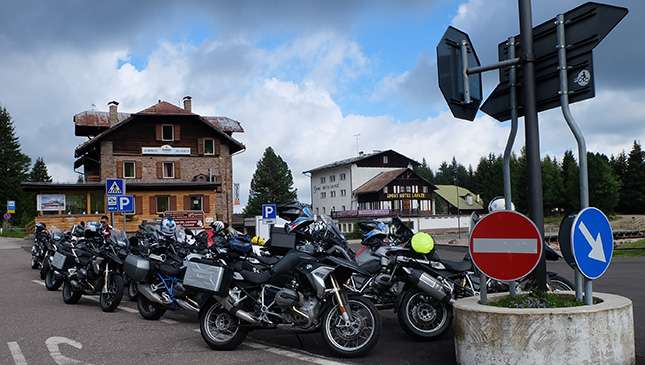 Like his longtime boss Jose 'Pepito' Alvarez, Bienvenido Santos, chairman of Columbian Automakers Corporation (CAC) and Asian Carmakers Corporation (ACC), has for a long time focused his eyes only on four brands: BMW, Peugeot, Kia and Mahindra—both these companies being the authorized distributors of these automobiles in the country.
The fifth venture of the Alvarez automotive empire is BMW Motorrad Philippines that, as the name implies, sells German-made motorcycles. Both BMW Philippines and BMW Motorrad Philippines are technically under ACC.
While the four car brands served as the bread and butter for CAC and ACC for many years, the BMW motorcycles remained in the sidelines. But recently, the tide has drastically changed for ACC after sales of motorcycles increased to phenomenal levels, surpassing that of four-wheeled vehicles by almost threefold. And please don't forget the new vehicle excise tax scare!
Lately, Santos noticed that stocks of BMW motorbikes in their dealerships were always sold out due to the strong demand for two wheelers. Even the so-called demo units for test rides and media reviews were acquired by buyers itching to have their own BMW bike.
ADVERTISEMENT - CONTINUE READING BELOW ↓
What amazes Santos more is the growing clamor for BMW rental motorbikes, not only by local bikers but also by foreigners who visit the Philippines for travel and adventure. For them, renting bikes here is more cost-efficient and practical than bringing in their bikes from their native land. This opened the eyes of ACC to engage in a rent-a-bike scheme, offering quality BMW motorcycles to tourists.
During a dinner with Baltazar 'Tey' Usis, president of BMW Owners Society of Safe Riders (BOSS) in Munich, Germany recently, Santos realized that there is a strong demand for motorcycle rentals in the Philippines and elsewhere around the world.
"There are a lot of tourists looking for motorcycles for rent. And they're not just looking for ordinary bikes. They want a unit that can take them anywhere and not worry about possible breakdowns," Usis told Santos.
Usis, along with 33 other Pinoy riders, joined a motorcycle tour to Germany, Austria, Italy and Switzerland handled by TWT Moto. Based in Garmisch-Partenkirchen, Germany, TWT Moto is a global touring partner of BMW Motorrad for the last 20 years.
For the five-day Alps tour of the Pinoy riders, TWT Moto provided BMW R1200 GS adventure and R1200 R naked bikes for the 1,300km scenic ride on the mountain borders of the four European countries, with ice-covered peaks reaching some 2,500m above sea level.
At the start of the tour, the BMW motorbikes rented out to the Pinoy riders were fresh and almost in brand-new condition, as most of them only had about 2,500km logged on their odometer.
ADVERTISEMENT - CONTINUE READING BELOW ↓
Recommended Videos
Because it's summer in this part of Europe, motorcycle riders are everywhere. Santos discovered that TWT Moto, along with other motorcycle rental companies, are mostly fully booked this time of the year.
On the other hand, Usis claimed that the demand for motorcycle rentals is as strong in the Philippines. And since private motorcycle rental companies of yore used old and worn-out bikes, they ended up losing their clientele and subsequently folded up after only a few years of operation.
In the case of BMW Motorrad, Santos assured that they will be offering only almost brand-new units for bike rentals. Convinced about the feasibility of their new business venture, Santos instructed BMW Motorrad Philippines managing director Gil Balderas to initially activate five new units of BMW R1200 GS bikes for motorcycle rental from the BMW Motorrad showroom in Libis, Quezon City.
If business goes well, an additional five units will be made available for rent in each of the BMW dealerships in Talisay City, Negros Occidental, and Cagayan de Oro City in Mindanao in the near future, according to Santos. He assured us that the BMW Motorrad dealerships are ready to service any of their rented units.
Riders, are you ready to bite this offer?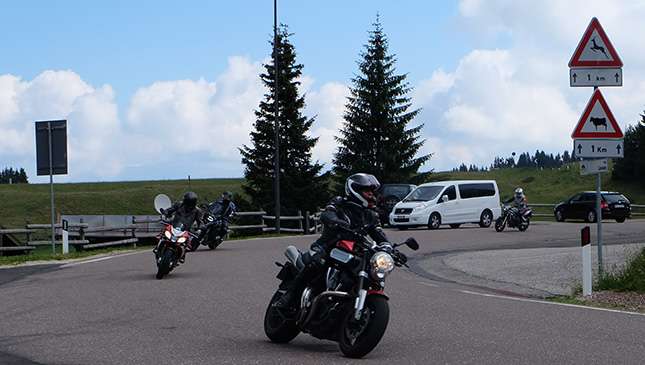 ADVERTISEMENT - CONTINUE READING BELOW ↓