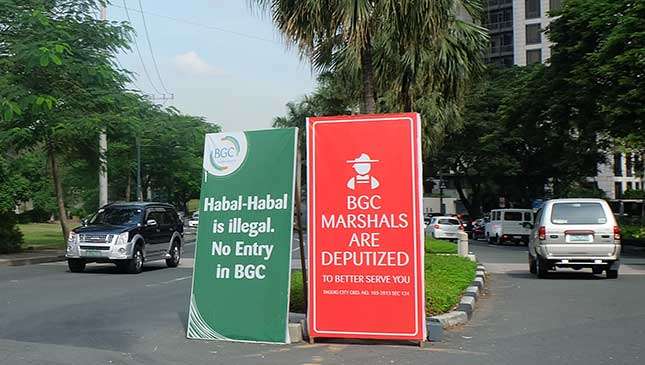 More than 200 former Angkas riders 'invaded' several stations of the Metro Rail Transit (MRT) and offered free rides to passengers of the ailing mass transport system.
However, the 'libreng sakay' was only short-lived after enforcers of the MMDA stopped the riders from picking up MRT passengers for failure to coordinate with the authorities shortly before 7am.
The riders, including those belonging to the Taguig Spartan riders group, were spotted at the MRT North Avenue Station offering free rides to MRT passengers who were enduring long lines waiting for their train.
The former Angkas riders said their 'libreng sakay' aims to send a message to the Land Transportation Franchising and Regulatory Board (LTFRB) regarding their plight, after they lost their livelihood following the suspension of their company's operations by the agency.
Continue reading below ↓
Recommended Videos
The operations of Angkas, commonly known as 'habal-habal,' was suspended by the LTFRB some two weeks ago for operating without a legal franchise.
On the other hand, the app-based motorcycle taxi booking company accused the government of sitting on their franchise application for several months, even as they exerted efforts to train and professionalize their riders for the safety and convenience of the commuting public.
More than 15,000 Angkas-affiliated riders provided shuttle services around Metro Manila under Angkas before its operations was stopped by the LTFRB. These riders claim that Angkas is their main source of income and that many of them procured their motorcycle through financing schemes.
And further driving home the riders' point, the 'libreng sakay' campaign of the Taguig Spartans took place as one of the MRT trains again encountered a technical problem near the Cubao Station at around 6am. Upon learning about the MRT breakdown, more commuters availed of the riders' free rides to prevent them from being late for work or school. The rides started around 5am and was supposed to end at 8am, it was learned.
After about an hour from when the riders started with the 'libreng sakay,' MMDA traffic enforcers arrived at the MRT North Avenue Station ordering the group to stop their operations because they failed to coordinate with their agency. The riders were reportedly planning to give free rides on a regular basis until the government attends to their plight.
The riders complied, although they left the area with a heavy heart.
Should Angkas operations be allowed to resume? Let us know what you think in the comments.