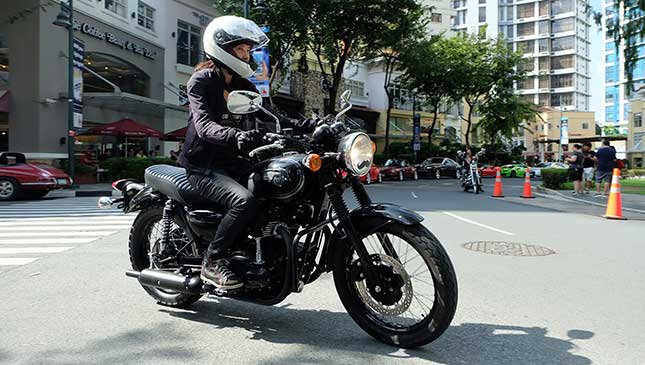 A road safety practice that's only voluntary among motorcycle riders may soon become mandatory.
The House Committee on Transportation led by Catanduanes Rep. Cesar Sarmiento has approved House Bill 1318 that will make headlights turned on mandatory for all motorcycles on the road.
Authored by Buhay Party-List Rep. Mariano Michael Velarde Jr., HB 1318 will oblige motorcycle riders to turn on their bike's headlights once they start the engine. The headlights must remain on when the motorcycle is running, either during daytime or nighttime for increased visibility.
"It mandates that every motorcycle shall be equipped with one to two working headlights. Every motorcycle manufactured or imported into or within the territorial jurisdiction of the Philippines when this Act takes effect, must have a headlight which automatically turns on when the engine of the motorcycle is started and which must remain lighted as long as the engine is running," Velarde explained.
Continue reading below ↓
Recommended Videos
Presently, a majority of registered small motorbikes in the country are equipped with headlights that still need to be switched on manually after the engine is fired up. On the other hand, the automatic headlights on system has become a standard feature for almost all big-displacement motorcycles in the past years, although a growing number of small bikes have started adopting these so-called 'daylight headlights.'
Under the proposed measure, motorcycle companies will not be allowed to import, manufacture and distribute to the local market motorbikes that are not equipped with the automatic headlights on system.
In rural areas, some riders deliberately refuse to turn on their motorbike's headlight even in darkness—reportedly to prolong the life span of the headlight bulb or LED.
Dubbed the Mandatory Automatic Headlights On for Motorcycles Act, Velarde says this proposed measure was designed to reduce accidents involving vehicles that are hardly visible on the road.
If passed into law, HB 1318 mandates the Land Transportation Office (LTO) not to allow the registration of newly-purchased bikes and renewal registration for older units if they are not equipped with the automatic headlights or other mechanisms for manually turning on the headlamps.
The LTO shall impose a P1,000 to P2,000 fine for the first violation; P2,500 to P3,000 for the second violation; and a minimum fine of P3,500 to P5,000 and one-month suspension of the driver's license for the third and succeeding violations.
Motorcycle companies, importers and distributors, take note of this:
Motorcycle manufacturers, importers and distributors face a penalty of P5,000 to P10,000 and a one-year suspension of business operations for every motorcycle unit without a working headlight and/or an automatic headlight on system, mechanism or device for the first violation; P10,000 to P20,000 and suspension of the license to manufacture, assemble, import or distribute for a period of two years, for the second violation; and a fine of P50,000 and suspension of the license to manufacture, assemble, import or distribute for a period of five years, for the third violation.
Do you think these penalties are enough to make all concerned obey this measure in the event that it becomes a law?
(NOTE: The photo is for reference purposes only)