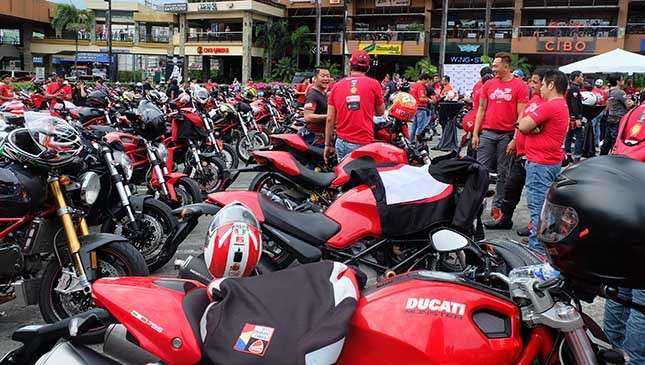 Once hailed as a milestone in the beverage industry, having 3-in-1 instant coffee for breakfast is already routine nowadays. So when we drink it every morning, no one gives a damn. But if the conversation shifts to 3-in-1 Guinness World Records, everyone is all ears. This could be something worthy of our attention.
Mayor Peter Miguel of Koronadal City is spearheading this ambitious undertaking to coincide with the 23rd National Federation of Motorcycle Clubs annual convention slated on April 28 to 29. No doubt this guy is determined to put this remote, laid-back city on the world map. Motorcycle clubs from Luzon, Visayas and Mindanao were invited to the grand event.
With Mayor Peter's desire to hit three birds with one stone, here are the three Guinness World Records the city is targeting: 1) The largest parade of motorcycles; 2) most number of engines started simultaneously; 3) most number of horns honked simultaneously.
ADVERTISEMENT - CONTINUE READING BELOW ↓
India currently holds the Guinness World Records on the largest motorcycle parade, numbering to around 1,700 according to Mayor Peter. Another country has cornered the world record on most number of horns sounded simultaneously, which registered to around 1,400.
Mayor Peter is confident that Koronadal will set the 3-in-1 record as he is expecting around 2,500 to 3,000 motorcycle riders to participate in the event. According to him, Guinness officials have confirmed their attendance to witness Koronadal's attempt to set three new records on April 29.
To safeguard accuracy in the head count process, the organizers will ask the participating riders to wear RFID (radio frequency identification) bands for easy and swift electronic auditing. Marshals will be deployed to arrange the proper cueing of the riders during the parade around the Koronadal City Hall premises.
Mayor Peter is working double time to convince motorcycle organizations to take part in the Guinness attempt. Earlier, the local executive claimed the bikers' main concern is their safety and security, following the beheading of a 70-year-old German in Sulu by suspected Abu Sayyaf terrorists a few months ago.
However, Miguel claimed that he had coordinated with local officials of Region 12, who in turn assured them of the full cooperation of the Philippine National Police (PNP) and Armed Forces of the Philippines (AFP) on the routes of the motorcycles coming from different regions. Police and military convoys will be escorting motorcycles from Mindanao's three major ports of entry en route to Koronadal City.
Aside from promoting safe riding, Mayor Peter says the new Guinness World Records will place Koronadal City on the world map. "We are projecting our region as 'The Place to Be,'" he stressed.
The city government has lined up numerous activities such as a custom bikes competition, a biker babe contest, a biker hunk competion, and an off-roading adventure among others. Other highlights of the bike convention are cultural presentations, live bands, and food fairs.
This convention is not exclusive for two-wheels. In promoting road discipline, the city mayor will address the Koronadal Drivers Congress to reorient those in the public transport sector on traffic rules, road courtesy, provisions of franchising, and defensive driving. Adding excitement to the Drivers Congress is the search for Mr. Driver Pogi of Koronadal.
Are you ready to go island hopping with your motorbike to be in the Grand Koronadal gimmick?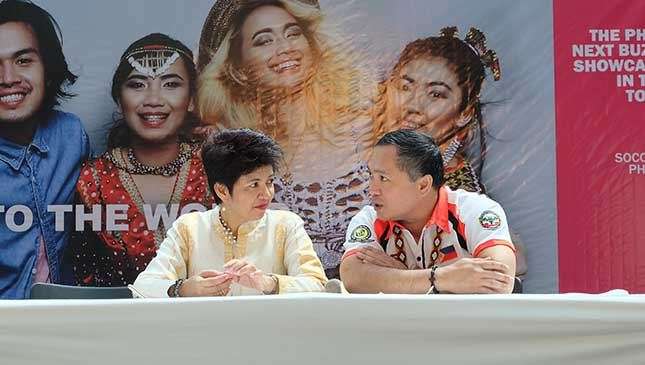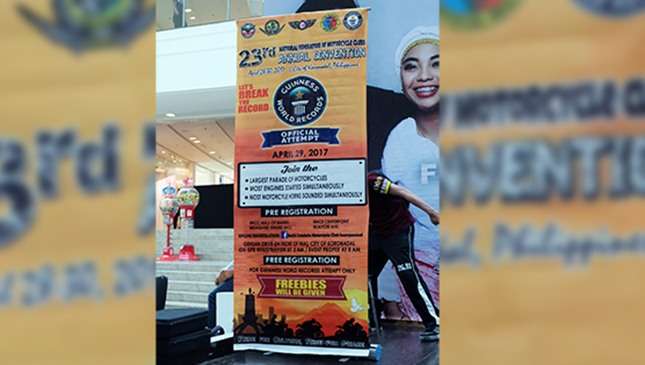 ADVERTISEMENT - CONTINUE READING BELOW ↓