Did Michelin save the best for last? If we were to size up the marketing strategy of one of the world's leading tire brands, we would say that launching more new products for small displacement motorbikes in the Asia-Oceania region at this stage is a good move.

With the campaign slogan: "Safe When Dry, Safe When Wet," Michelin launched its Pilot Street 2 designed for scooters, underbones and backbones (street bikes) that function as daily rides. This new tire product comes in 19 different tire sizes based on 10, 14, 16 and 17in wheels.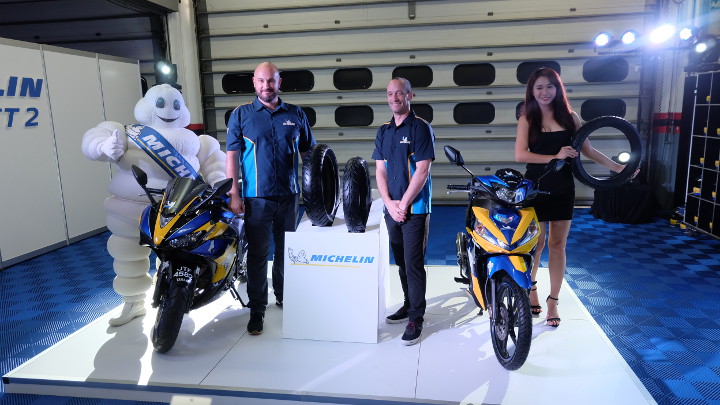 ADVERTISEMENT - CONTINUE READING BELOW ↓
But owners of Yamaha NMax and some Vespa models are asking, "what about us?" Ross Shields, Michelin 2 Wheel commercial director for Asia, says they will soon "fill in the blanks" of the sizes they missed out from the initial batch.
In entering the local small bike tire arena, Michelin will be competing with the other big tire brands like Pirelli, Dunlop, Metzeler and Bridgestone that already established a foothold in the Philippines in recent years by flooding the market with their products.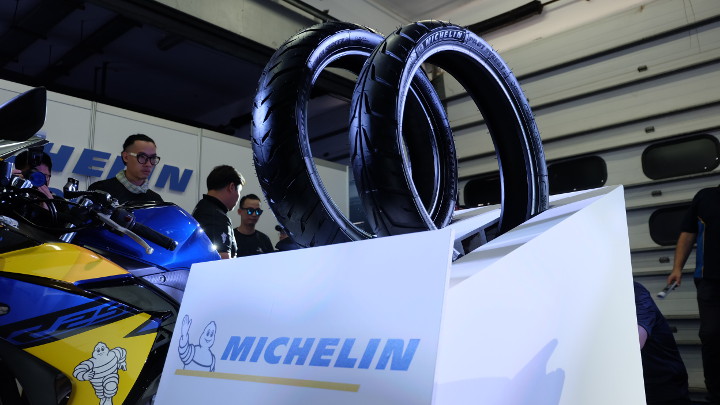 ADVERTISEMENT - CONTINUE READING BELOW ↓
Recommended Videos
To achieve thier goals, engineers from Michelin's Research and Development Center came up  with thread patterns and compounds of the MotoGP-inspired Pilot Street 2 highlighting the following:
1) The new design combination involving a circumferential groove and progressive lateral shoulder ridges on the front tire ensures optimal agility and high levels of performance not only on dry roads but on wet surfaces, too.
2) The central grooves of the rear tire (or for both front and rear depending on their size) optimizes water film-clearance capabilities, while at the same time providing outstanding grip on dry roads and prolonging the tire's life.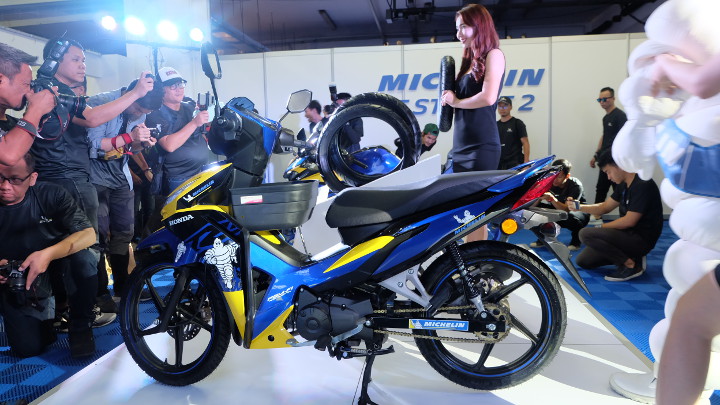 ADVERTISEMENT - CONTINUE READING BELOW ↓
During the product launch for the Asia and Oceania markets held at the Sepang International Circuit in Malaysia last September 4, 2019, Michelin showed a video comparing the performance of the new Pilot Street 2 vis-à-vis two other sets of tires of other unnamed brands. The three sets of tires were mounted alternately on a Honda Scoopy, a 100cc scooter that was ridden to high speeds on a 1.2km test track in wet conditions.
The tests were conducted under the auspices of TÜV, a German product safety monitoring agency.
ADVERTISEMENT - CONTINUE READING BELOW ↓
The Michelin Pilot Street 2 proved its superiority against aquaplaning after it lapped 4.4sec faster than its main rivals on wet tarmac. There are tire sizes that offer different groove designs for the front and rear tires. Michelin admits that it's more costly develop and produce this way, but nonetheless it assures us that pricing will be able to compete with other brands.

In the Philippines one more big challenge remains—poorly maintained roads. Shields nonetheless vouched for the robustness of their new products. "The Pilot Street is already a very good tire when it comes to puncture resistance," he stressed.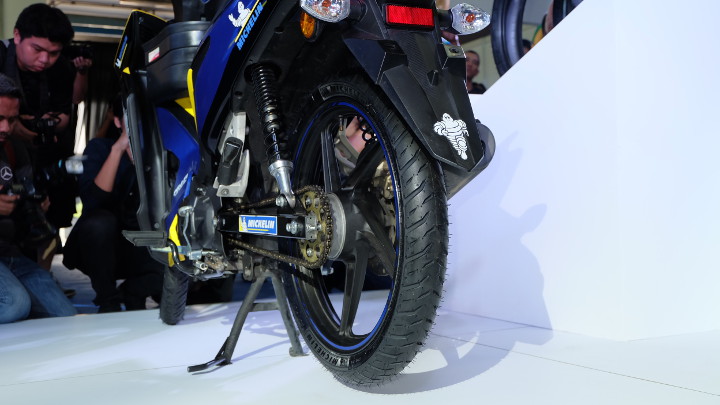 ADVERTISEMENT - CONTINUE READING BELOW ↓
Well, it doesn't make sense if the tire you're using is good in terms of grip and handling but gets a low score on durability tests. "We send field engineers who will look for people to use our tires to be able to check if the product is able to bear the usage," says Trevisan Laurent, Michelin's two wheel business segment manager.
As for the big question of price, both Shields and Laurent kept mum about the prices of the Michelin Pilot Street 2 as the formal announcement will happen only after the stocks arrive on Philippine soil within the next two or three weeks.
Do you think this premium French tire product can help level up the safety of millions of small motorbikes here?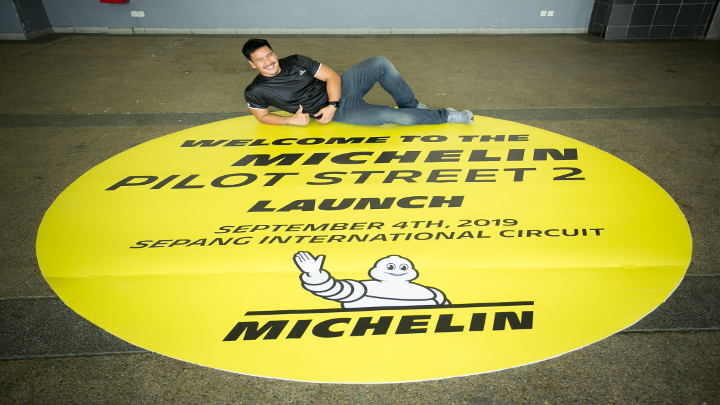 ADVERTISEMENT - CONTINUE READING BELOW ↓