It's been several months since the world's biggest motorsports events were canceled one by one due to the coronavirus outbreak. Now, though, organizers are gearing up to resume their seasons as quarantine restrictions around the world slowly ease up.
MotoGP, which saw its first cancelations way back in March, has just announced that it will make its return in July 2020. The official schedule for the year has now been released, and it looks like the season will be kicked off at the Circuito de Jerez - Angel Nieto in Spain on the July 19, 2020. This will be followed by races in Andalucia, the Czech Republic, and Austria, among others. For a better look, you can check out the official schedule below.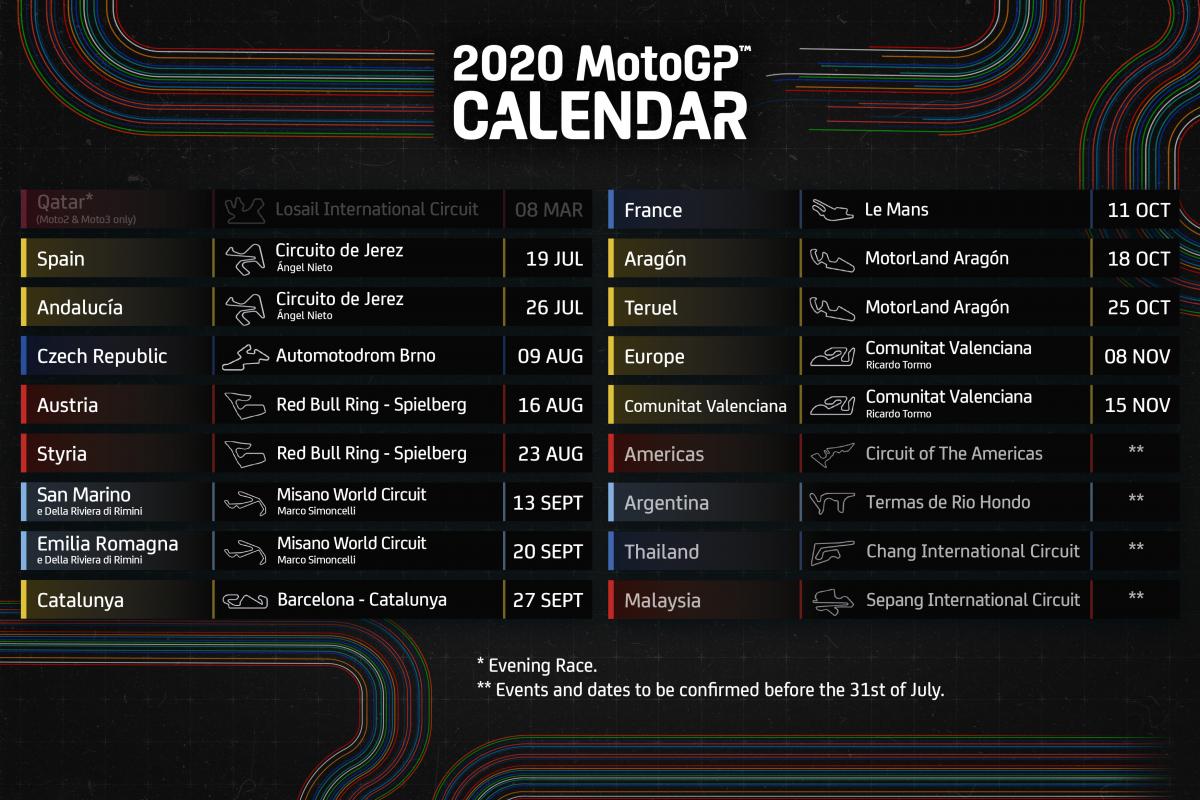 According to MotoGP's official announcement, there could be a total of 17 rounds that will take place during the season, with four races potentially set for areas outside Europe in the latter part of the year. As for the other races whose dates have yet to be determined, MotoGP has clarified that these will be confirmed before July 31.
Take note, though, that the dates, events, and eventual attendance of spectators are still subject to change depending on the rules set by the governments and authorities in charge. So, are you looking forward to the MotoGP's imminent return? We know we are.