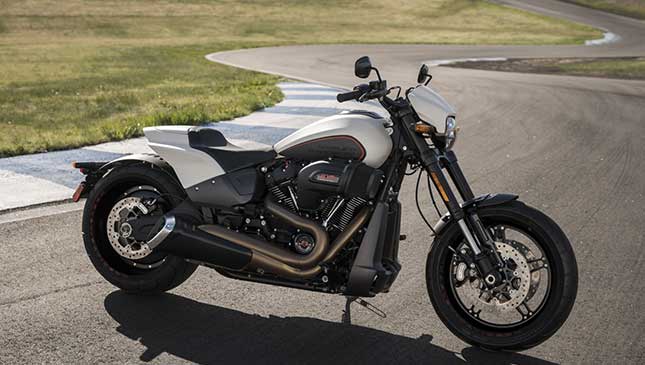 When Ducati unleashed the Diavel power cruiser in 2010, the shock and awe to the motorcycle world was like an earthquake. Instantly, this revolutionary cruiser with a retro-futuristic theme became a hit, breaking barriers between old-school features and advanced electronic rider aids.
The Diavel became an obsession not only for the 'crazy rich,' but also from the ranks of showbiz people who love riding in style. Even the millennials think the Ducati Diavel is the 'ultimate sexy bike.'
For eight years, Ducati ruled this arena. Now it seems the reign may come to an end.
Welcome the Harley-Davidson FXDR 114. This is Harley's drag race-style cruiser for 2019 that boasts of a powerful engine and jaw-dropping design. Looking at the FXDR from different angles, it's the American motorcycle brand's counterpunch to the hot-selling Italian glamor bike.
"Harley-Davidson innovation is infused in all of the new products we are offering for 2019. Innovation in design, innovation in technology, and innovation in performance will inspire Harley-Davidson fans and a new generation of riders to share the wide-open freedom of motorcycling," says Heather Malenshek, HD vice president for marketing.
ADVERTISEMENT - CONTINUE READING BELOW ↓
Powered by a 1.8-liter Milwaukee-Eight V-Twin mill (1868cc), the FXDR 114 has a lightweight aluminum chassis and components that make it easier to maneuver and more fun to ride. The weight-saving designs were focused on the aluminum swingarm that replaces the old steel Softail component. The same goes for the seat and tail section that are supported by sub-welded aluminum tubing. The front and rear fenders are now made of composite materials. Even the 19-inch front wheel is made of forged aluminum with 10 very thin spokes to highlight a sporty character.
In the photos, the FXDR appears like a low-seat, beefy drag bike with its huge tires and protruding intake and massive exhaust system. If you're missing the real Harley growl, go for the performance-enhancing Screamin' Eagle exhaust system that fits perfectly with the FXDR powerplant. You'll even gain additional horsepower and torque.
Harley-Davidson is also offering genuine aftermarket accessories like the 7-inch Daymaker Adaptive LED headlight that automatically adjusts focus to the side where the bike is turning. For fashionistas, HD has lined up an original FXRG collection of awesome riding gear that will not only match the FXDR's gorgeous stance, but provide optimum protection to the rider.
But before we think of accessorizing, here's the big question: When will the Harley-Davidson FXDR 114 arrive in the Philippines? Stay tuned.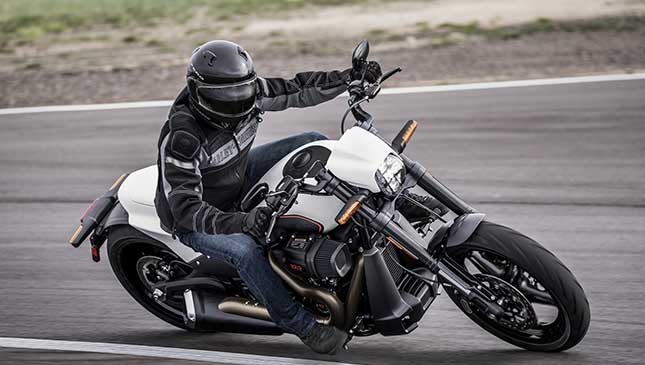 ADVERTISEMENT - CONTINUE READING BELOW ↓
Recommended Videos