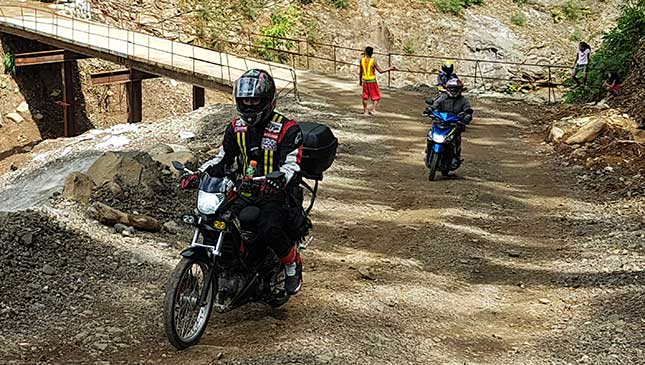 To avoid possible misunderstandings between motorists and traffic enforcers, the Philippine National Police (PNP) has agreed to implement a memorandum order of the Land Transportation Office (LTO) on the legality of LEDs and foglamps, instead of pushing for Presidential Decree 96 which earlier declared these vehicle attachments as illegal.
The renewed campaign on PD 96 is in line with the PNP campaign plan 'Disiplinadong Driver.' To prove their point, PNP chief Ronald dela Rosa even led the mass destruction of confiscated LEDs and foglamps along with thousands of noisy exhaust pipes, sirens and blinkers at Camp Crame last month.
Continue reading below ↓
Recommended Videos
"Hindi nakasaad sa Presidential Decree 96 na batayan ng Highway Patrol Group (HPG) sa kanilang operasyon na kasama ang LED auxiliary lights. Ang nakasaad lamang sa naturang polisiya na bawal ay yaong mga blinker, sirena o 'wang-wang', at dome light na ang mga awtoridad lamang ang maaring gumamit tulad ng kapulisan, ambulansya, atbp. Ang paggamit ng dagdag na ilaw tulad ng LED lights ay pinapayagan ng ating batas na may kaukulang regulasyon mula sa Land Transportation Office," Don Pangan of the Riders of the Philippines (ROTP) motorcycle club told Moto Sapiens.
Pangan referred to LTO Memorandum dated March 15, 2016 that allowed motorists to use LED auxiliary lights based on certain parameters. Among the salient points of the LTO memorandum are the following: 1) The attachments (foglamps or LEDs) should be focused downward and not toward the left side or oncoming vehicle; 2) They must not be operated in well-lighted streets of cities, municipalities or barrios, or when there are approaching vehicles.
Auxiliary lights must be installed below the handlebar of a motorcycle to avoid blinding oncoming drivers. The LTO memo also pointed out that only white or selective-yellow lights are allowed for LEDs or foglamps. And the LTO allows only one foglamp and two auxiliary lights for each vehicle. Furthermore, the LTO memo indicated that foglamps must be operated only during instances of thick fog or heavy rain.
A maximum of six bulbs per auxiliary light is allowed and should not be combined as one or installed side-by-side as a bar. The optic axis deviation shall be at least 20cm downward and 10m forward.
Recently, Pangan provided Moto Sapiens a copy of the letter of Chief Inspector Glenda Arcilla-Lim of the PNP-HPG Police Community Relations Section to the Motorcycle Rights Organization dated March 27, 2018.
It was indicated in the letter that the police organization recognizes the LTO Memorandum on the Rules and Regulations Concerning Motorcycle Lights (March 15, 2016) in allowing riders to use auxiliary headlamps under certain conditions. This means that police authorities will not confiscate these vehicle accessories if the owners follow the LTO guidelines on their proper and safe use.
"Though it's long delayed, it should have been released last October 2017. At least the unlawful apprehensions and confiscations of LEDs will end because of this statement," the ROTP official stressed.
He said they will produce more copies of the PNP letter and distribute them to motorcycle clubs in case they will be flagged down at police checkpoints for using LEDs and foglamps.
We hope this clarifies everything so we can all have a hassle-free summer.