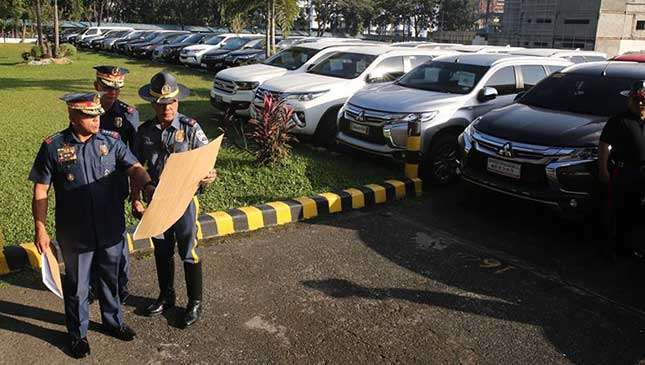 We all deserve some good news.
The Philippine National Police (PNP) reported a 40% and 48% decrease in incidents of motorcycle and car theft, respectively, in the past 12 months compared to the same period from July 2015 to June 2016.
The big decrease in the incidents of vehicle theft was reported by PNP Chief Director General Ronald dela Rosa last Wednesday during the celebration of the 116th Police Service Anniversary in Camp Crame, Quezon City. President Rodrigo Duterte attended as guest of honor.
The figures reported by dela Rosa represented the police organization's accomplishments since he was appointed as PNP chief in June 2016.
The 'carnapping' update by the PNP chief was overshadowed in media by other pressing issues like the Marawi siege, the campaign against drugs, and terrorism.
The PNP chief included the status of carnapping incidents on the so-called 'six focus crimes' which all registered significant decreases: physical injury by 17.44%; robbery by 33.94%; theft by 38.41%; rape by 7.23%; car theft by 47.59%; and motorcycle theft by 39.86%.
ADVERTISEMENT - CONTINUE READING BELOW ↓
Citing reports from the PNP-Highway Patrol Group (HPG), there were 7,517 vehicles that were stolen in different parts of the country. Of the total figure, 6,956 were motorcycles while the rest were motorized vehicles.
Interestingly, the month that registered the highest number of stolen motor vehicles and motorcycles was in June 2016, when Dela Rosa had just assumed leadership of our police organization.
On the other hand, the month with the lowest number of stolen motor vehicles and motorcycles was last July 2017 with 11 carnapped vehicles and 119 motorcycles, according to an HPG report.
The PNP chief also said there were a total of 583 stolen motor vehicles and motorcycles that were later recovered by police authorities in the past 12 months. Of this figure, 212 were motorcycles and 371 were motor vehicles. This represents a recovery rate of 7.8% from the total number of stolen vehicles.
With this, would you say that you're satisfied with the PNP's anti-crime performance?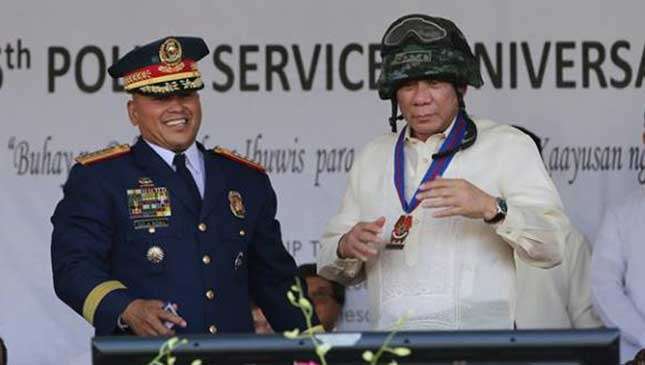 ADVERTISEMENT - CONTINUE READING BELOW ↓
Recommended Videos