Do you remember playing patintero as a child? In case you're not familiar, this popular street game involves chasing and tagging as one team versus another, and is played within the confines of a rectangular box drawn on the floor. For my generation, this was our favorite pastime when we were kids—before video games were invented.
We mention this because of the scenario that traffic enforcers from the Philippine National Police–Highway Patrol Group (PNP-HPG) and the Metropolitan Manila Development Authority (MMDA) faced this morning as they attemped to block and chase erring riders who brazenly defied the exclusive bus-lane policy on EDSA this morning. We saw this personally as Metro Manila welcomed its first day under general community quarantine.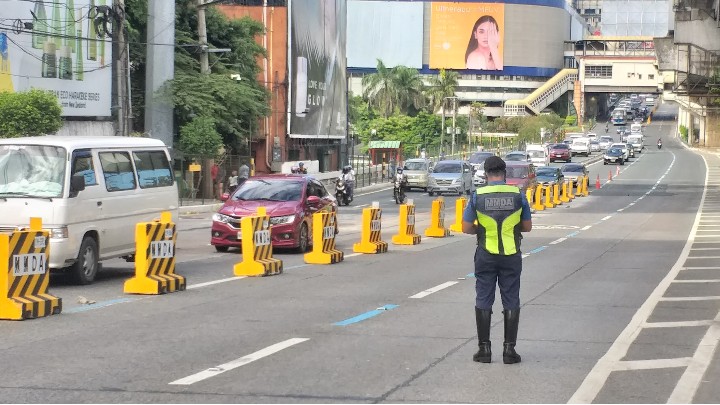 Continue reading below ↓
Recommended Videos
The photos here taken from the different points along EDSA—particularly, near the Cubao area (northbound) and Greenhills area (southbound)—show riders breaking away from the outer lane and recklessly squeezing through plastic pylons that serve as markers for the exclusive bus lanes.
Big bikes, small bikes—they were all at it. When the running speed of four-wheeled vehicles were around 30-40kph, the riders stayed on the lane designated for private cars. But when traffic slowed down, immediately, they transferred to the bus lanes, especially when there were no enforcers around.
There was even a rider who crashed his underbone in front of me as we approached the Ortigas flyover. Trying to avoid apprehension, the fellow had apparently braked abruptly upon seeing an MMDA constable emerging from the emergency bay.
No less than the MMDA traffic chief Bong Nebrija was hot on the tail of these riders when he started checking the situation on EDSA as early as 6am. In a live video, Nebrija was seen flagging down some motorbikes along the exclusive bus lane, which had been transferred from the outermost section to the innermost part of the highway near the center island.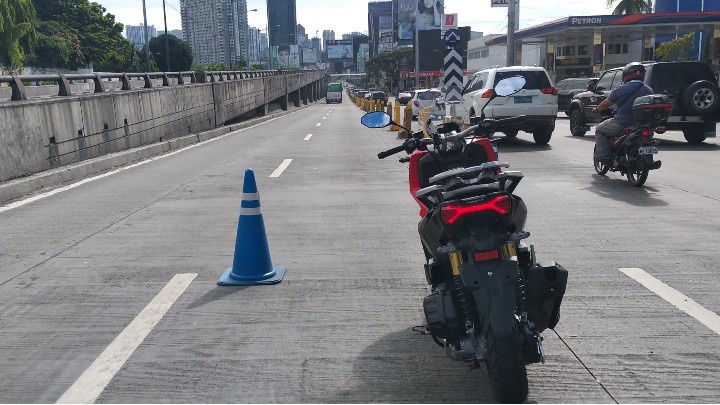 Some alert MMDA enforcers issued traffic violation tickets to the erring riders, while several other transgressors were just allowed to pass through. To be fair, many riders stayed in their designated lane, but the number of defiant motorcyclists is too big to be ignored. They not only disregard the law, they also pose a danger to other motorists by weaving in and out of the pylons and barriers.
Do you think it's still possible to instill discipline in these pathetic road users?