Hiroshi Suzuki must have felt like a seven-footer when he bade Suzuki Philippines goodbye last April 30, 2019. After holding the reins of Suzuki Philippines for six years, Hiroshi-san finally turned over the company's leadership to Akira Utsumi, former president of Suzuki Taiwan (Tai Ling Motor Co. Ltd.).
On his first working day, the new president immediately buckled down to work at the Suzuki PH headquarters in Canlubang, Laguna.
Utsumi was oozing with confidence as he took over Suzuki PH, knowing that Hiroshi-san had kept the company in the pink of health. In fact, the Suzuki PH motorcycles division apparently went full throttle during the last four months before the changing of the guard.
In an official statement released recently, Suzuki Philippines disclosed that it posted a phenomenal 36% sales growth of its motorcycle products in the first quarter of this year. 
Here are the motorcycles that helped contribute to the brand's growth:
Suzuki Raider 150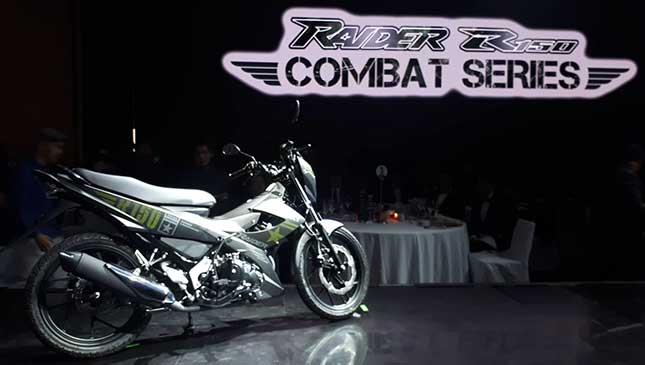 "This very impressive performance also demonstrates that Suzuki, which will be celebrating its 100th year in 2020, attained the biggest growth of 2% in Philippine market share among the four Japanese manufacturers compared to 2018," it was stated.
It turns out the Suzuki Raider R150 is still living up to its moniker as the 'Underbone King' in the country as it cornered 45% of the market in its category. Another strong performer in the sales chart is the Suzuki Smash 115, a stylish ride that now leads the underbone leisure category.
Suzuki PH claims a 357% sales growth in its scooter products which was boosted by the Skydrive Sport 125 launched in August last year.
Suzuki Skydrive Sport 125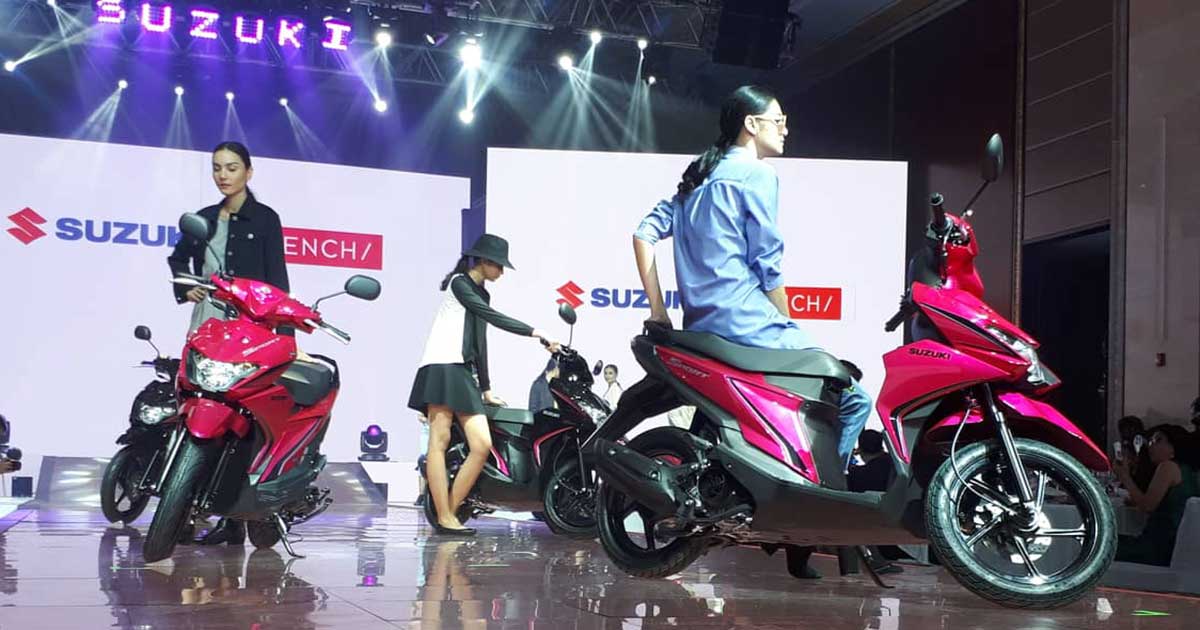 "These results are brought about by the brand's sales achievement in the Underbone and Scooter categories as a by-product of the brand's integrated sales, marketing, and brand communication strategies," the company emphasized.
However, Suzuki PH is apparently holding its aces close to its chest since it did not release a breakdown of the sales figures from its different motorcycle categories.
Only the increase in the number of motorcycle shops carrying the Suzuki brand (which ballooned from 1,900 to 2,801 outlets) was officially released to media a few weeks ago. These numbers represent Suzuki Philippines's 3S shops, Moto Centers, Big Bike Centers, and multi-brand shops.
Well, are you content with just the percentage of motorcycle sales growth, or do you prefer solid numbers?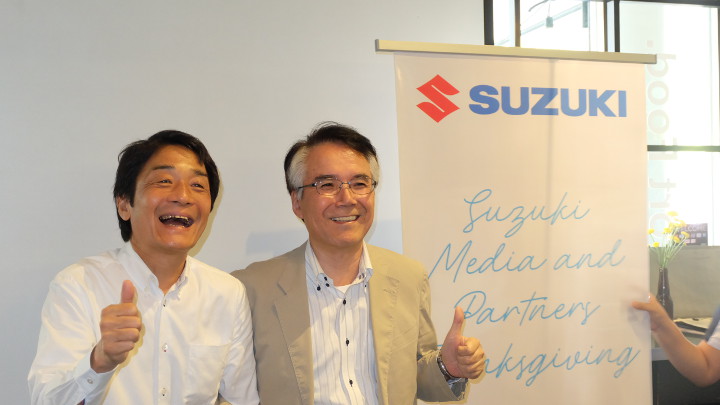 Hiroshi Suzuki and Akira Utsumi