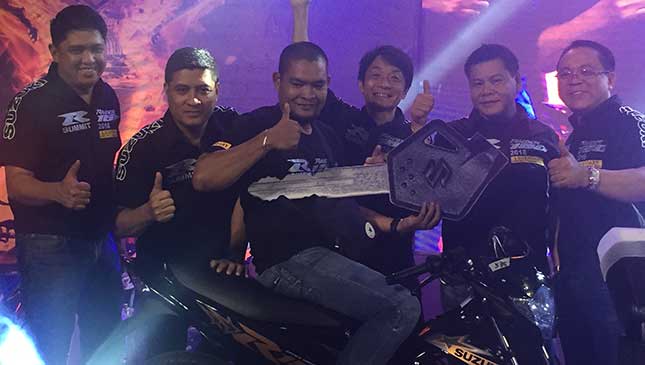 Motorcycle rider gatherings are common in the country. Big groups of riders regularly come together, whether they're part of the same riding club, from the same area, or owners of the same motorcycle brand.
These get-togethers are usually big enough to fill an entire restaurant and the adjacent parking lot, a sight that onlookers would find amusing: a bunch of men and women wearing reflective vests and riding gear, carrying helmets, and having a good time together just because they happen to share the same passion for two-wheelers.
ADVERTISEMENT - CONTINUE READING BELOW ↓
Now, imagine the same sort of gathering, but on a much grander scale. Instead of a couple of dozen riders taking up one long table at a local restaurant, it's about thousands of them filling up an entire sports complex.
Such a feat is child's play for Suzuki, especially when the gathering refers to the Raider R150 Summit. As the name implies, it's a gathering of owners of the Suzuki Raider R150, venerated as 'The Underbone King.'
The first Raider R150 Summit took place in Manila in 2016 with some 2,800 riders in attendance. The event has grown significantly over the years, with over 10,000 riders showing up in 2018.
Suzuki's continued success with the Raider-centric event has led to a spin-off way down south, dubbed as the Raider R150 Summit Mindanao and was held recently. Staged in Tagum City's RDR Gym Sports Complex, the event welcomed 2,397 riders from Suzuki clubs all around Mindanao.
ADVERTISEMENT - CONTINUE READING BELOW ↓
Recommended Videos
The day started with a registration that gave participants a T-shirt, bag, and raffle coupon that entitled them to a chance at winning minor prizes like helmets and neat aftermarket parts as well as two brand-new Raider R150s as major prizes. Early entertainment was provided by a stunt show, and a live band performing covers of popular songs.
These festivities were soon followed by the obligatory group photo-op and drone shot, which, despite the blistering heat, still contained a multitude of smiling faces. All attendees were led into the air-conditioned gym after the drone shot, so the program could formally begin.
The gym was set up like a concert venue, with a wide stage up front, several LED screens, lights, smoke machines, and speakers all around. What set it apart from a typical concert venue, however, was the assortment of painstakingly modified Suzuki Raider R150s that lined the opposite sides of the gym, present for both the admiration and consideration of the attendees, since the winners of the custom bike, concept bike, and best engine setup contests were to be decided by popular vote.
ADVERTISEMENT - CONTINUE READING BELOW ↓
The program kicked off with an opening dance number by the Suzuki Ladies, who stole the stage along with the Whiplash Dancers. Suzuki Philippines' president Hiroshi Suzuki followed up the ladies' dance number with his opening speech, which was a combination of English, Tagalog, and even Bisaya. His earnest attempts at pronouncing Bisaya words elicited many smiles and laughs from the largely Bisaya-speaking audience.
Rider contests soon took place: Best Rider, Biker Babe, and Couple Rider. The contestants battled it out with corny one-liners, charm, audience appeal, and overall stage presence.
Reina Hispanoamericana Filipinas 2017 title bearer Winwyn Marquez made a surprise appearance at the Summit, dazzling the audience with a number of performances. After lunch and a performance by Roxanne Barcelo, one of the country's sizzling event hosts, the six members of Suzuki's Vman Racing Team were formally introduced. All the team members shared their hopes for their future races, as well as their promises to take more podium finishes for Team Suzuki.
ADVERTISEMENT - CONTINUE READING BELOW ↓
Racing aside, Suzuki also showed its charitable side during the event, launching the "Suzuki Para sa Eskwela" project. This project saw members of several Suzuki clubs riding out to different schools in Mindanao to help them rebuild and renovate their classrooms and facilities.
As the day came to a close and Suzuki led the riders in reciting the Suzuki Rider's Pledge as a show of unity and solidarity, the event's energy shot up one more time. Contest winners were announced right at the very end of the program, with all the lucky winners and club-related awards being announced one after the other. The two brand-new Raiders were also finally given to their owners.
Suzuki continues to show the kind of unity and familial bonds that the motorcycle community has through events such as the Raider R150 Summit. It's from events like this that riders can truly feel like the brand of their bike is so much more than just a label or faceless company, but a truly human element that makes motorcycling a highly passionate endeavor.
ADVERTISEMENT - CONTINUE READING BELOW ↓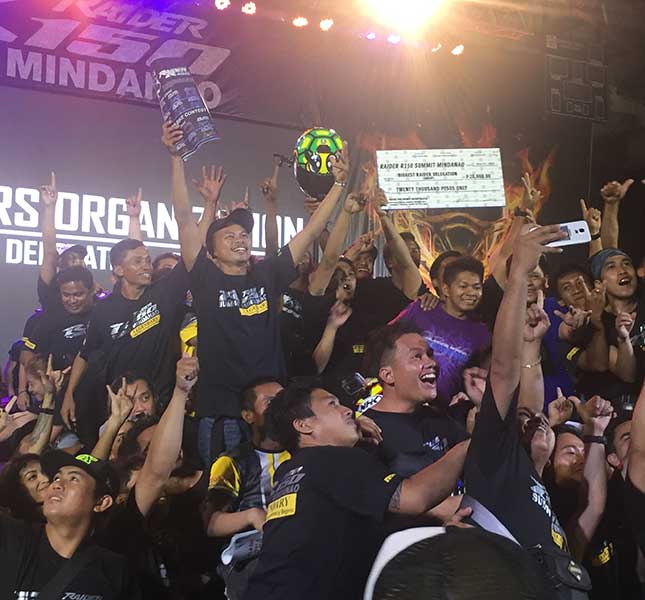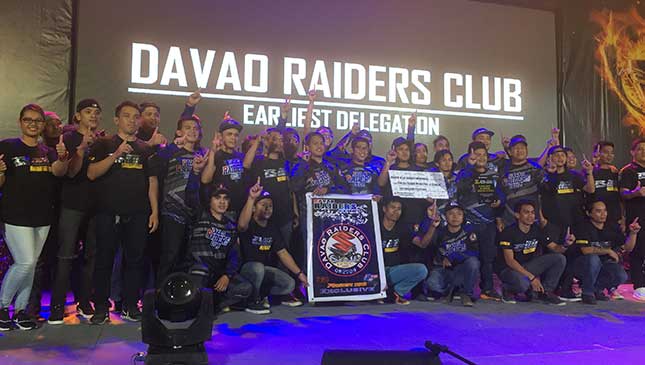 ADVERTISEMENT - CONTINUE READING BELOW ↓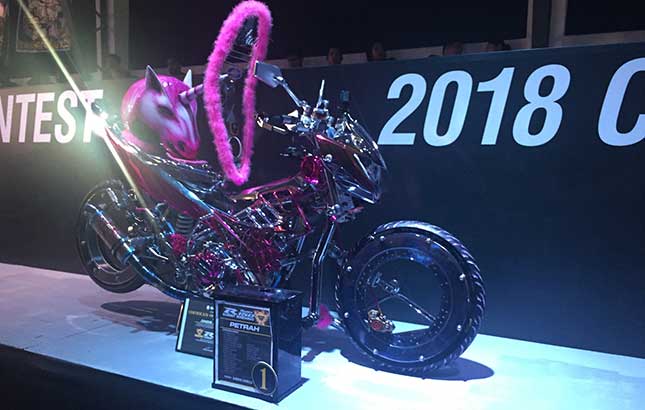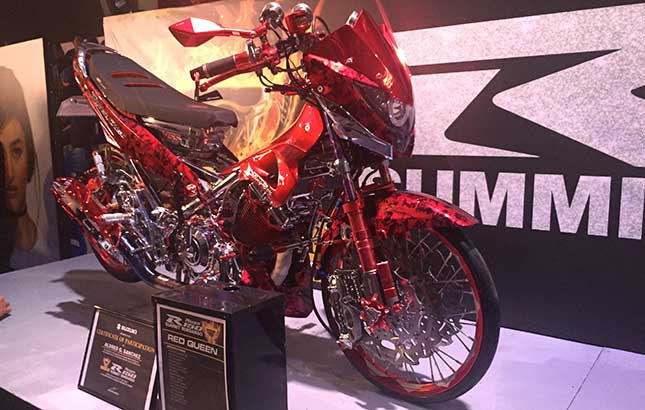 ADVERTISEMENT - CONTINUE READING BELOW ↓