Pinoy motorcycle journalists are probably the busiest species in the motoring media these days. With the boom of the motorcycle industry, these scribes on two wheels have to cover more events—out-of-town-rides, product launches, round-table discussions with company execs, and many more—often even during the weekends.
And since our schedules are packed most of the time, we sometimes fail to come up with follow-up stories on some significant events—unintentionally, of course.
One of these is the 'My Motorcycle, My World!' photo contest launched by no less than the Motorcycle Development Program Participants Association (MDPPA) in July to promote motorcycling and tourism in the many awesome riding destinations in the country.
Unlike when the MDPPA launched the contest—as represented by its member-companies Honda, Yamaha, Kawasaki, and Suzuki—by gathering members of the media for a simple but hearty lunch, the announcement of winners on September 5, 2019, was done is a more low-key manner.
Mind you, this photo competition is not small-time. The winning photo will be MDPPA's official entry to the Federation of Asian Motorcycle Industries' (FAMI) photo contest, which will be held this month in Bali, Indonesia.
At the regional level, the top photo gets the chance to bring home SG$4,000 (around P154,000). That's more than enough to get the Pinoy photo bug a decent scooter to bring him to more scenic places. The second placer will get SG$3,000 (P114,000), and the third placer will receive SG$2,000 (P76,000).
Continue reading below ↓
Recommended Videos
And how did Moto Sapiens find out about the local winners? You've guessed it—through the MDPPA's Facebook page. Here are the winning entries along with the corresponding captions (minor edits have been made for clarity):
Across islands (first place, P25,000; see main image)
"With the local's help, a motorist is carefully toeing his motorcycle through a narrow makeshift bamboo bridge to a small boat for a short sail across other islands in Palawan, Philippines. Motorcycle is the most popular mode of transportation among tourists, giving rise to motorcycle touring. Compared to other vehicles, a motorcycle gives tourists an easier and faster mobility in exploring Palawan's beauty.
"Home to various trails, beaches, and one of the world's natural wonders, Puerto Princesa underground river, Palawan is an archipelagic province in the Philippines where travelers get to ride both motorcycles and boats to witness and experience the province's beauty."
Mountains (second place, P15,000)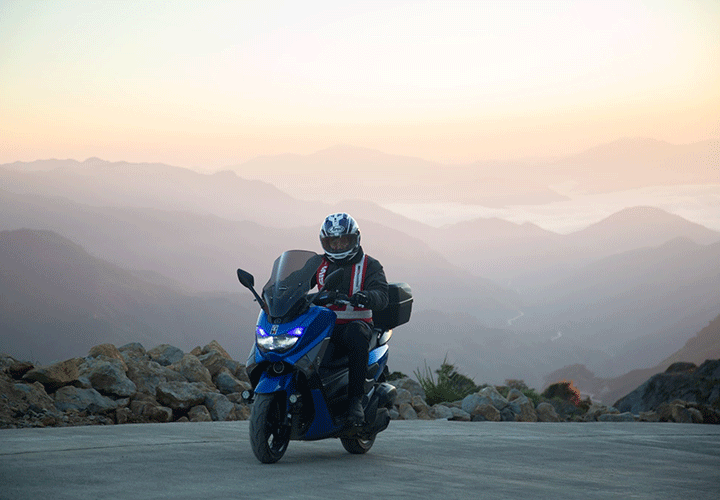 "Ilocos Norte – Apayao Road sunrise and sea of clouds."
On a camping tour with motorcycles (third place, P10,000)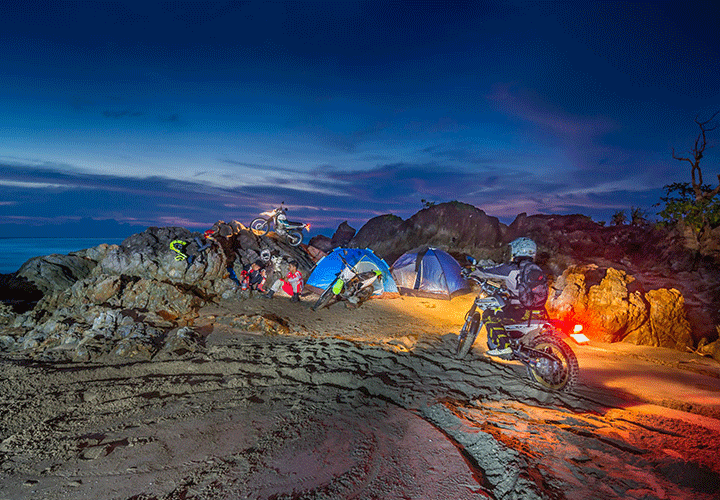 "Adventure tours with motorcycles are the best way to reach destinations that regular tourist cannot reach."
Adventure (fourth place, consolation prize)
"A traveler carefully passing the narrow suspension bridge; the man gets off his motorcycle while crossing the Pagsanjan River in Laguna."
Rides in Apayao roads (fifth place, consolation prize)
"We ride on Apayao Road to see the beauty of Mount Kilang Pass."
Enjoy the ride (sixth place, consolation prize)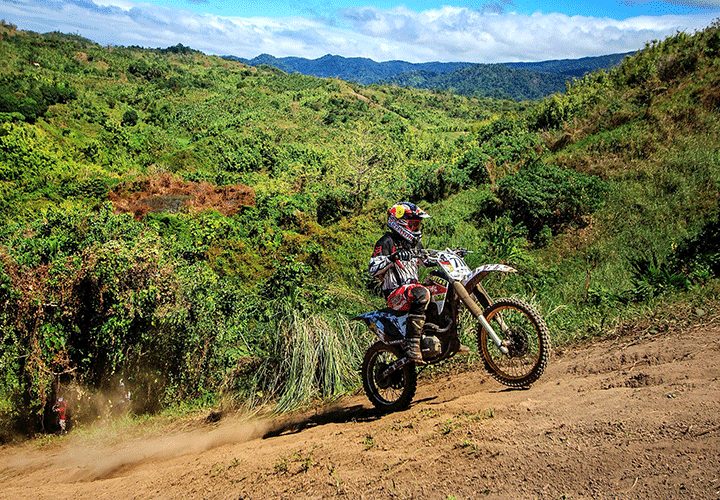 "This rider is wearing complete safety gear while enjoying the ride on an elevated rocky mountain road in Bulacan, Philippines."
You might be wondering why there's no winning photo from the ranks of motorcycle scribes despite repeated reminders from the MDPPA for us to send entries. It's because we're very busy with work. (Wink!)
Congratulations to all the winners! And kudos to the MDPPA for this noble undertaking.