"Truth is built with consistency." This powerful quote from the late US Senator Lincoln Chafee best describes the stunning results from the most recent leg of the Yamaha Sight Safe Run, held in the Bicol region.
And if Senator Chafee were still alive today, he would have flashed a thumbs-up to the participants of this fuel-economy run, which covered 174km of varied road and traffic conditions.
Before we look further into the consistency of the results, let's first congratulate Miguel Ocinar for winning the latest round of the Safe Run riding his own Sight 115: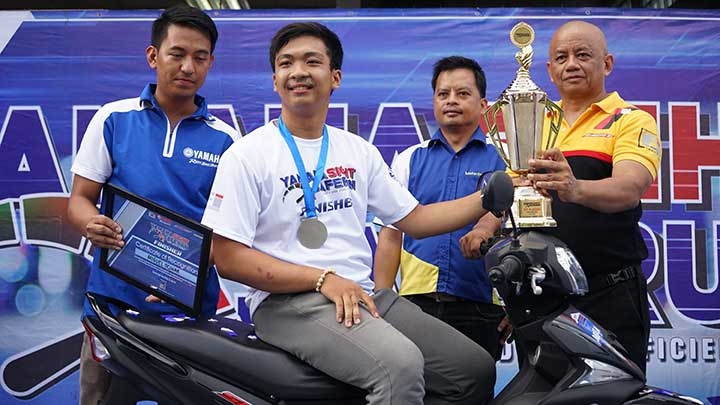 By employing fuel-saving riding techniques, this Bicolano posted a record-breaking 147.46km/L for the entire route. This also means that Ocinar's Sight consumed only 1.18 liters of gasoline for the entire route, which took him 4hr 27min 30sec to complete.
Not only that: Ocinar's feat wiped out the previous 129km/L and 133km/L records set during the Northern Luzon and Mindanao runs, respectively.
ADVERTISEMENT - CONTINUE READING BELOW ↓
The Yamaha Sight Safe Run aims to validate not only the fuel efficiency but also the reliability and comfort over the long haul of this affordable yet sturdy Yamaha underbone. Through the partnership of Yamaha Motor Philippines and Motortrade, the Bicol leg saw 32 riders tackling a route that began at the Yamaha 3S shop in Legazpi City, went through the cities of Tabaco and Iriga, and looped back to the starting point.
Ocinar's outstanding fuel-economy figure wasn't the only newsworthy result of the event. The results of the two other riders completing the top three proved one thing: The Sight consistently achieves excellent fuel consumption. Both riders registered figures above 100km/L: Cristian Samar took the second place with 116km/L, while Arnold Lingas settled for third with 114km/L.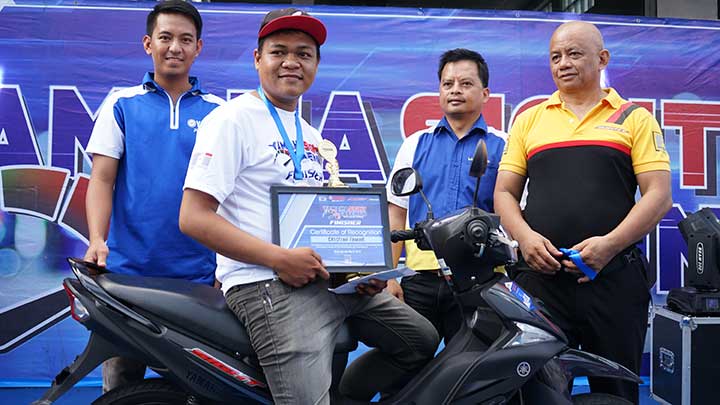 To further validate the fuel efficiency of the Sight 115, media riders also joined the eco-run. And here are the results: Brando Rosales of MotoPinas.com took first place with 112.26km/L, Maynard Marcelo of C! Magazine came second with 110.83km/L, and Randy Silva Netto of C! Magazine completed the top three with 103.57km/L.
With these results, are you now convinced that the Yamaha Sight is the leader of its class in terms of fuel efficiency?