BMW Motorrad officially entered the local maxi-scooter scene a few years ago when it decided to bring in the C400. A bold move, considering how the brand's bread-and-butter models are its adventure bikes.
But as an owner of a small-displacement scooter myself, I understand why BMW wanted to give it a go. Small scooters are thriving, after all—the only question is if this particular bike makes sense in a market like ours.
OTHER STORIES YOU MIGHT HAVE MISSED:
PH fuel price update: Gas up P0.95/L, diesel down P0.20/L this week
MMDA: With "easing" in traffic observed, malls may now resume normal operating hours
I was recently given the chance to try out the top-spec C400 GT. To get a real good feel of it, I made sure to test it both in the metro and through more peaceful areas down south. Read on to see what I've learned about the maxi-scoot.
ADVERTISEMENT - CONTINUE READING BELOW ↓
Styling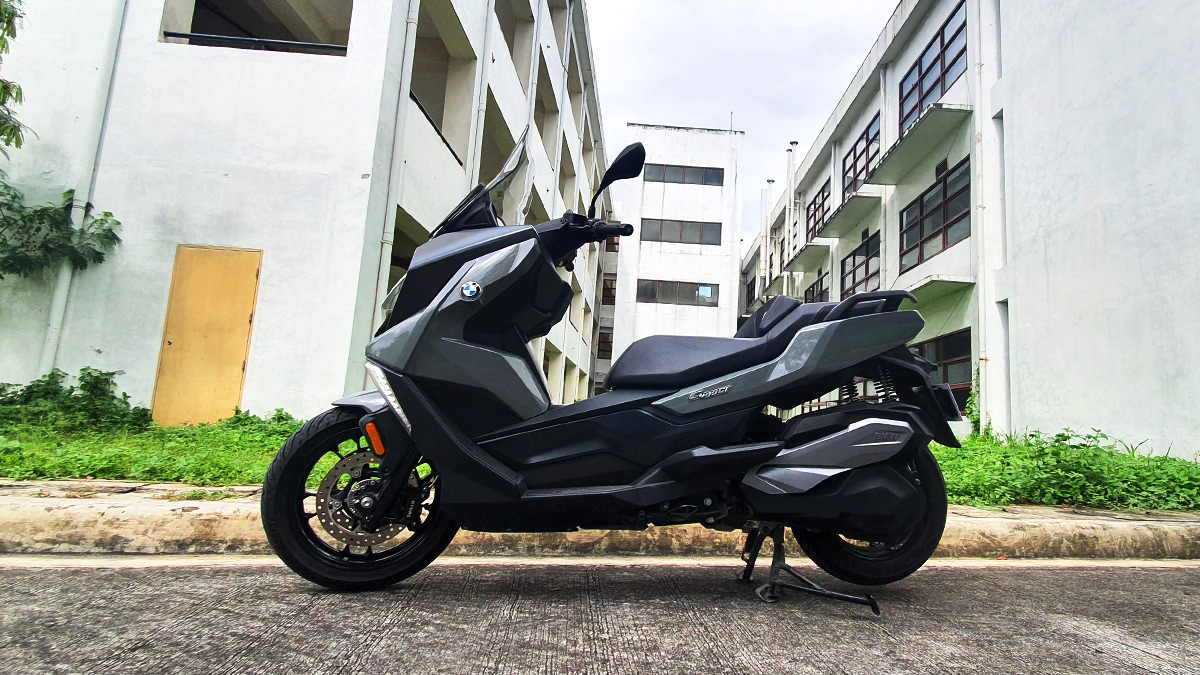 Design is arguably the strongest point of the C400 GT. It's an absolute head-turner, and it's not just because of the sheer size of it—I dare say that this really is the best-looking maxi-scoot you'll find in our market right now.
ADVERTISEMENT - CONTINUE READING BELOW ↓
Recommended Videos
The bike's got aggressive styling, but it doesn't feel too overboard. It's just enough to draw you in. The front end is a beauty, and I particularly like how cleanly the signal lights are integrated into the fairings—it's night and day compared with the execution on the C400 X. I give BMW props for the new headlight design as well, because at least the scooter's not trying too hard to look like a GS anymore.
I pay much less mind to a bike's rear end, but I have to say that the C400 GT looks handsome even from behind. It also helps that this colorway is quite easy on the eyes no matter what angle you look at it. I initially wanted the Alpine White finish, but in hindsight, I'm glad the unit I got came in Moonwalk Gray Metallic instead.
The saddle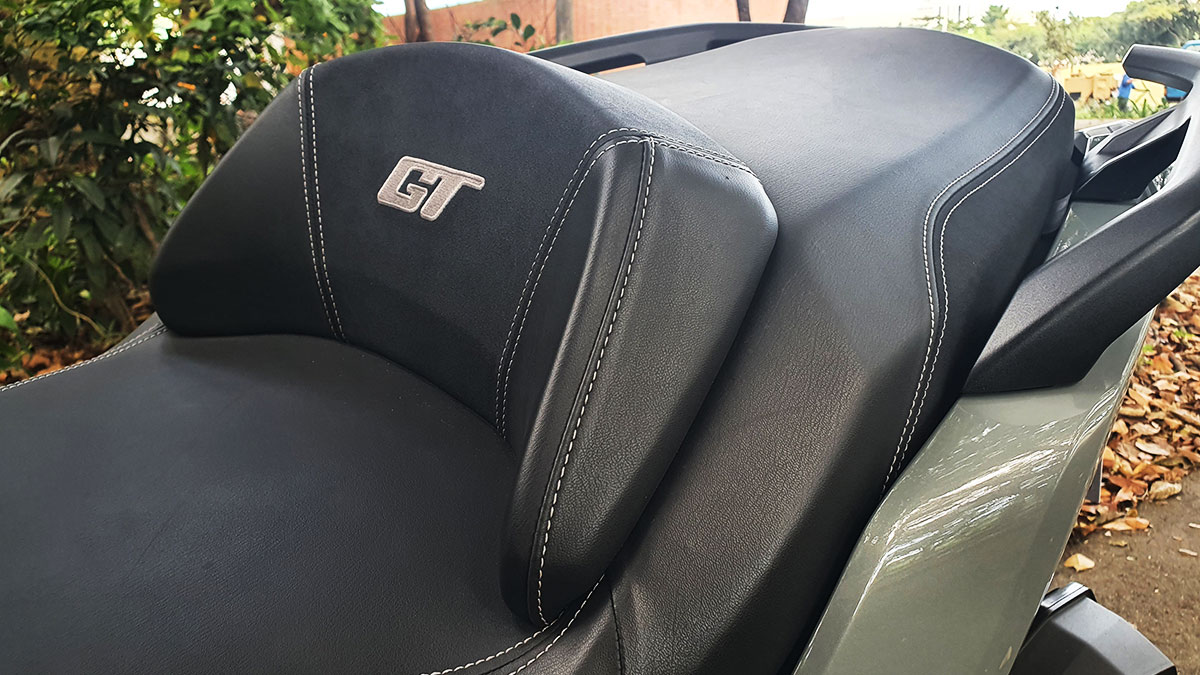 ADVERTISEMENT - CONTINUE READING BELOW ↓
This bike is undeniably huge, but its seat isn't actually that high. It's listed at 30.5 inches or 775mm—for comparison, the seat height of the Yamaha NMax is just 30.1 inches.
The main problem that not-so-tall riders will encounter here is the width. The first time I sat on it, I noticed right away that I tiptoe with it in the same manner I do with my Honda ADV150, whose seat is supposedly almost a full inch higher. It's not that big of a difference, but it's worth pointing out that the seat could pose a challenge for less-experienced riders who are about as tall as I am (I stand 5'5").
When it comes to comfort, the seat has its pros and cons. The biggest upside is that it's very, very comfortable for the rider, especially with that hefty back support. The downside is that it widens further towards the rear, so short passengers (like my five-foot-tall girlfriend) may find it a bit hard to get into the perfect seating position. Another issue for pillion riders is that wind tends to constantly hit them when riding at speed because of the positions of both the seat and the windshield. We'll talk more about wind flow later.
ADVERTISEMENT - CONTINUE READING BELOW ↓
Engine performance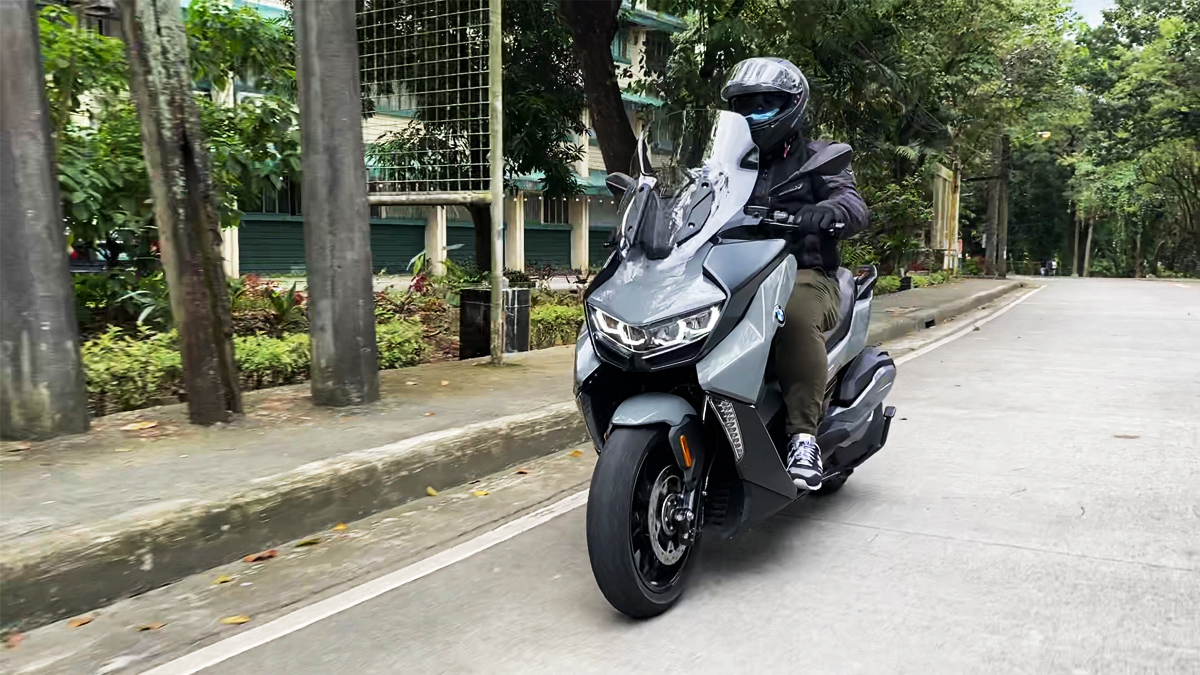 I reckon the one of the biggest gripes that people have about the C400 GT is the engine. It's not that a 34hp single-cylinder unit is lacking, but because its 350cc displacement isn't big enough for our expressways. I've been asked more times than I would like about why the bike has '400' in its name yet it isn't tollway-legal.
ADVERTISEMENT - CONTINUE READING BELOW ↓
But outside of those complaints, the powertrain isn't too shabby at all. Acceleration isn't instantaneous, but it's decent for a scooter, especially considering its mass. Frankly, it surprised me at first with just how punchy the engine is. On open roads, it also sustains high speeds with ease. In terms of fuel economy, I consistently got 27-29km/L in mixed conditions, with and without a passenger.

Ride and handling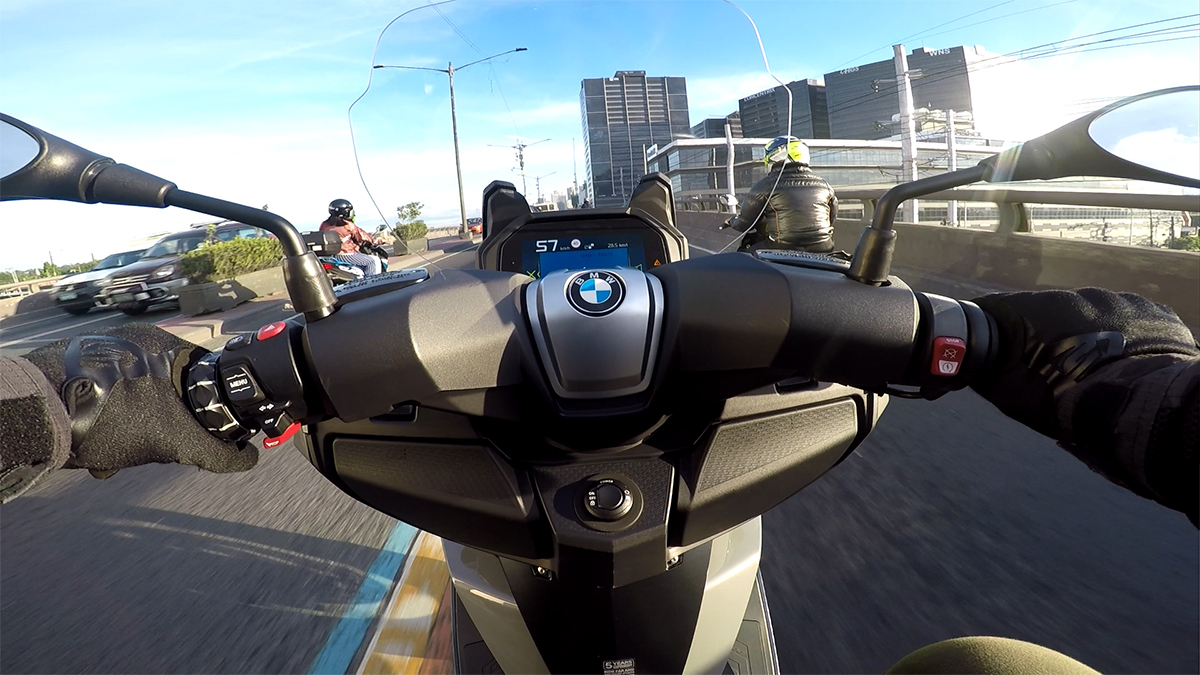 ADVERTISEMENT - CONTINUE READING BELOW ↓
Another major grievance I have with the C400 GT is its suspension. It feels a bit too stiff. I found that out from the get-go, since my route home after I picked the bike up from RSA Motors Greenhills included a small portion of EDSA and a good chunk of C5. It still makes for a good city slicker, but if you're going to take this bike through roads like these often, you've been warned.
If you try the bike out along paved highways outside the metro, though, the scooter will impress. I took it out to Caliraya once during testing, and it was a joy to ride through more forgiving roads, not to mention the twisties. The BMW C400 GT is pretty agile given its bulky proportions.
I also have to emphasize that on long rides, fatigue won't be too big of an issue with this bike. Take this out on a long-distance trip with friends and you'll probably have some of them thinking if they should've ditched their naked bikes and gotten a two-wheeler like yours instead.
ADVERTISEMENT - CONTINUE READING BELOW ↓
Now, going back to the wind flow I mentioned earlier, the shape of the windshield and the high pillion seat can make life for the passenger a bit difficult at times. The windshield is just enough to protect the person in front, but it'll have wind blowing onto the face of the one at the back, regardless if they're sitting completely upright or looking over the driver's shoulder. It probably would've made a world of difference if the windshield was just a bit taller and wider.
Extra features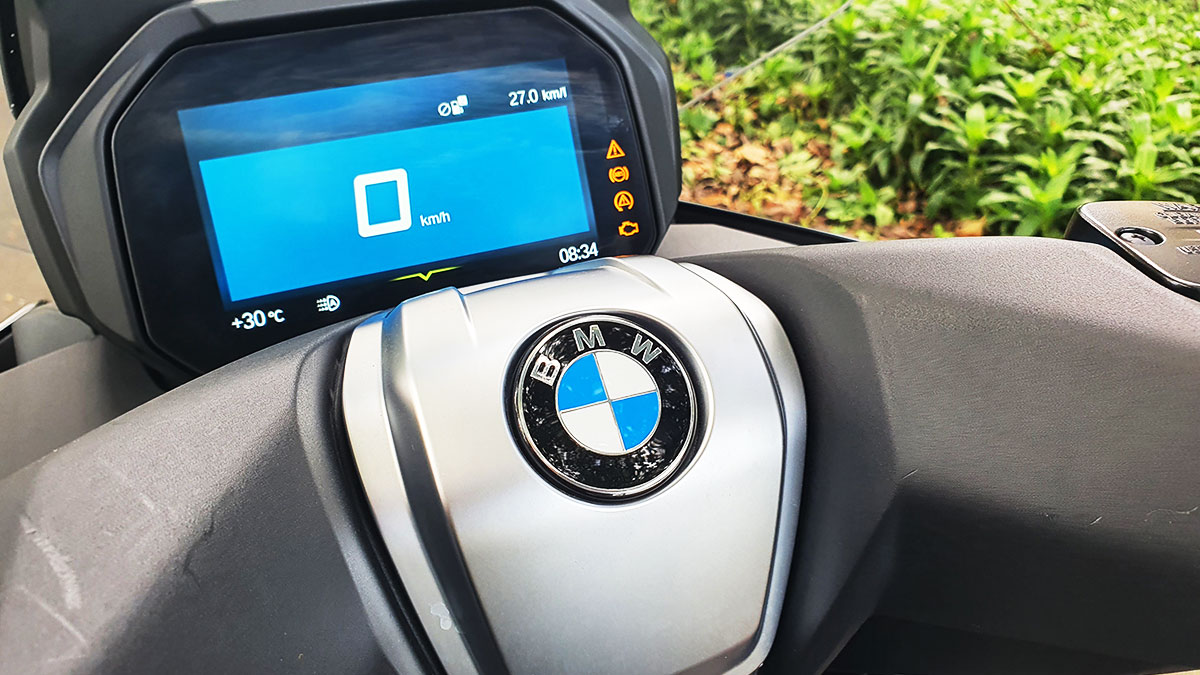 ADVERTISEMENT - CONTINUE READING BELOW ↓
There is a host of extra tech available in this BMW. Most noticeable is the standard TFT display with BMW Motorrad Connectivity. This small screen can provide a bunch of info including multiple trip meters and fuel economy figures. It can be controlled using the knob on the left handlebar. I found it a bit tricky to navigate at first, but I realized that it's a very ergonomic design once I got the hang of it.
Smartphones can be connected to the system using BMW Motorrad's Connected app. This allows users to see valuable information about their bikes through their mobile phones. It also enables the use of the built-in navigation function, of which I'm not really a fan.
There's no viewable map available, which is fine since the system will still tell you when and where to turn anyway. The problem here is that it's a bit faulty—it led me to a wrong turn at one point when I was driving from Laguna to Metro Manila. There aren't a lot of available locations you can pin, either, so I'd really rather stick to Google Maps or Waze.
ADVERTISEMENT - CONTINUE READING BELOW ↓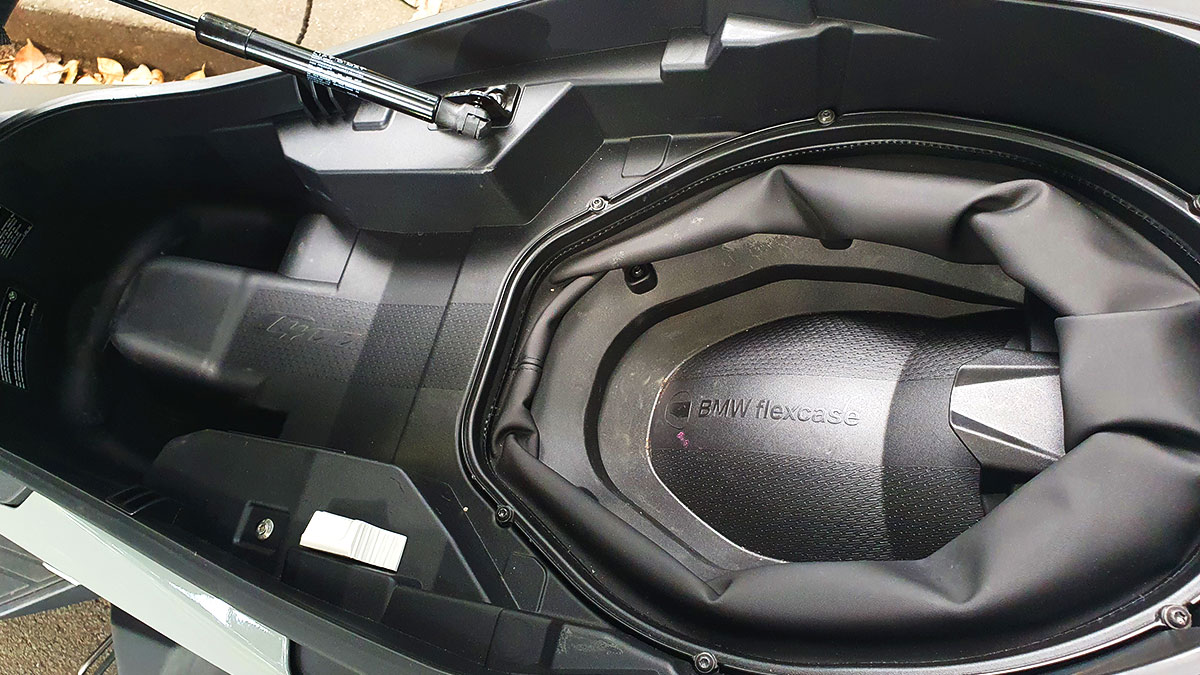 Outside of all the tech, the abundance of storage is what I found truly helpful. There are two small cubbies up front, one of which houses a European-spec 12V socket. I wasn't able to use it, but I believe the necessary adapters are readily available in local hardware stores.
ADVERTISEMENT - CONTINUE READING BELOW ↓
There's also a lot of space under the seat, though I find the shape of it a bit awkward. That said, there is a small lamp and a hydraulic rod that helps keep the seat open, both of which are very handy additions. There's a BMW Flexcase here as well, which provides enough space for one large full-face helmet. Just note that this will only be of good use when you're parked, because the bike won't start with the Flexcase open.
Other notable additions to the package are ABS and stability control. Bikes always get bonus points in my book when they come equipped with these.
Verdict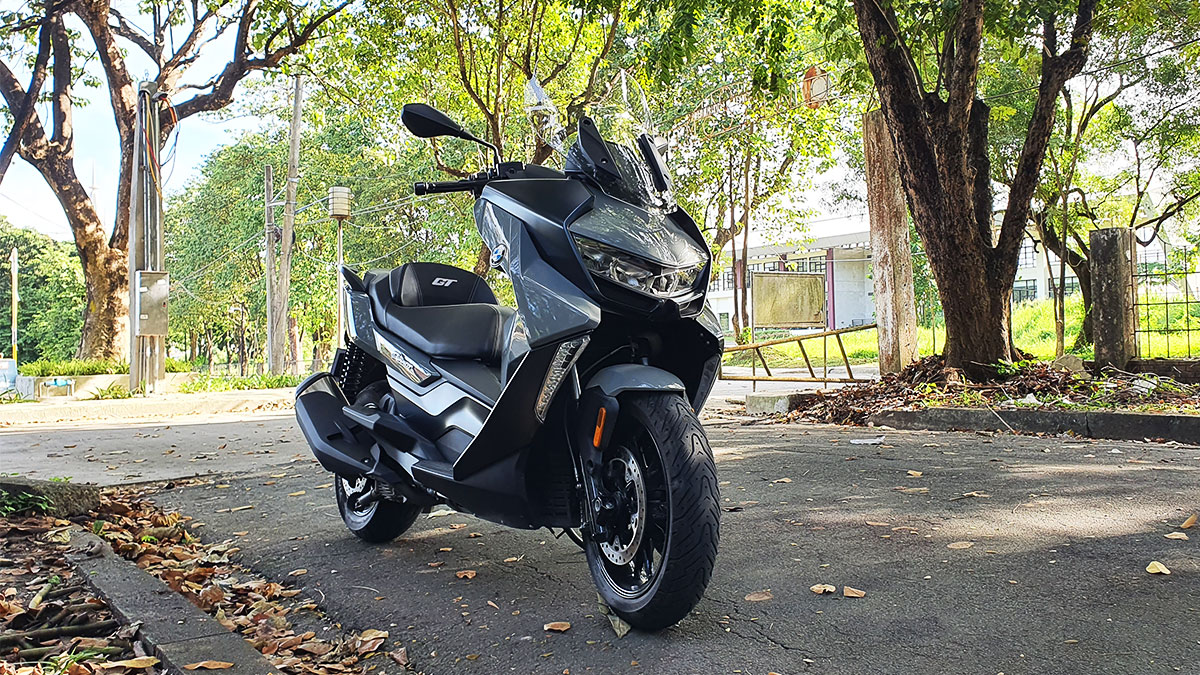 ADVERTISEMENT - CONTINUE READING BELOW ↓
The BMW C400 GT is actually a pretty good daily driver despite its size. It's a comfortable maxi-scooter that's all sorts of fun on long rides, and you'll quickly fall in love with it like I did. But despite all the good things I've said about the bike so far, there's one thing we haven't talked about yet, and that's what I think is this BMW's biggest setback: its price tag.
I know I'm getting a lot of bike here, but I don't think it's enough for P595,000. There are a lot of other options available with that budget—bigger motorcycles with two- or maybe even four-cylinder engines. They may not be BMWs, but they'll give you much more value for your money. If the C400 GT were expressway-legal, I might give it a pass, but that's simply not the case.
ADVERTISEMENT - CONTINUE READING BELOW ↓
If you want to be even just a bit practical, this one isn't for you. You'll be better off getting a bigger maxi-scoot. But if you have the money to splurge on a scooter, buy a C400 GT if you're so inclined. It's not a bang-for-buck offering, but at the end of the day, it's still one heck of a bike that's right at home in congested urban spaces and along open provincial roads. 
SPECS: 2021 BMW C400 GT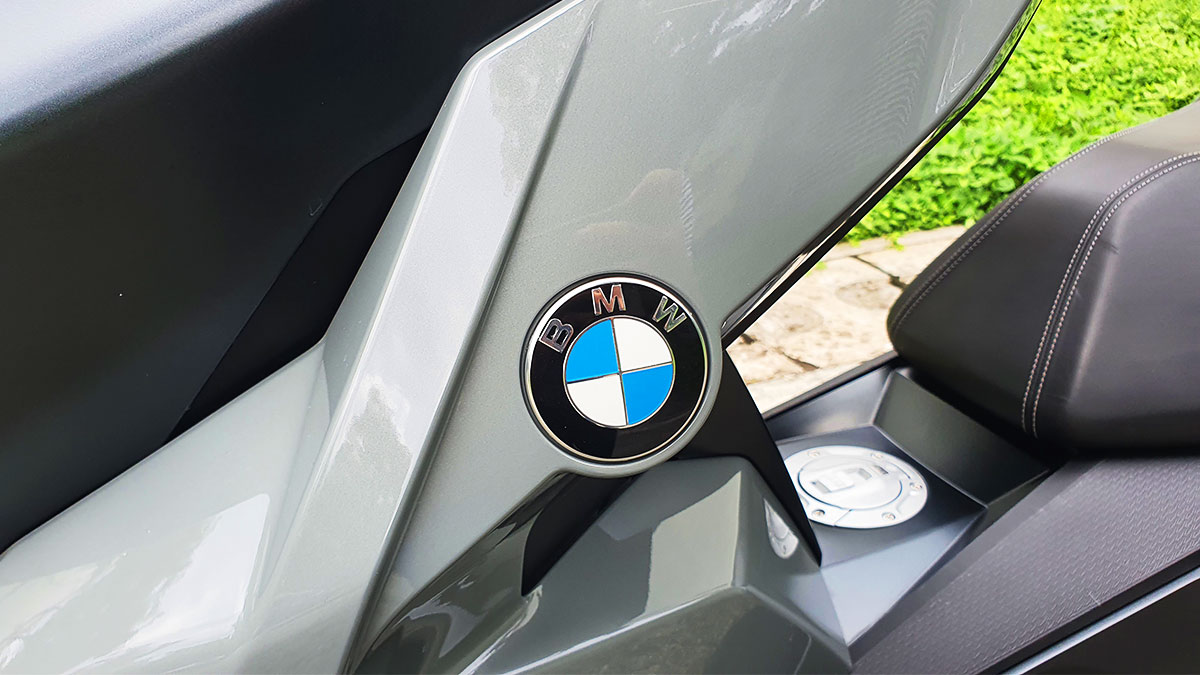 ADVERTISEMENT - CONTINUE READING BELOW ↓
Price: P595,000
Engine: 350cc four-stroke single-cylinder
Transmission: CVT
Power: 34hp @ 7,500rpm
Torque: 35Nm @ 6,000rpm
Seat height: 30.5 inches
Score: 16/20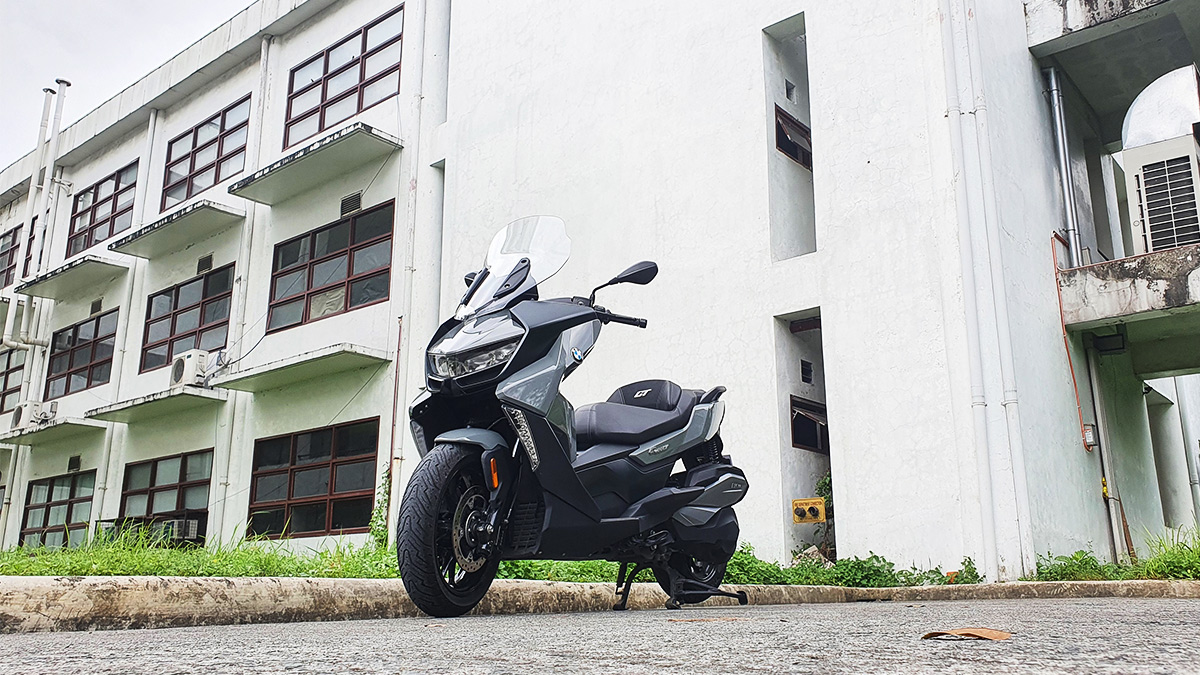 ADVERTISEMENT - CONTINUE READING BELOW ↓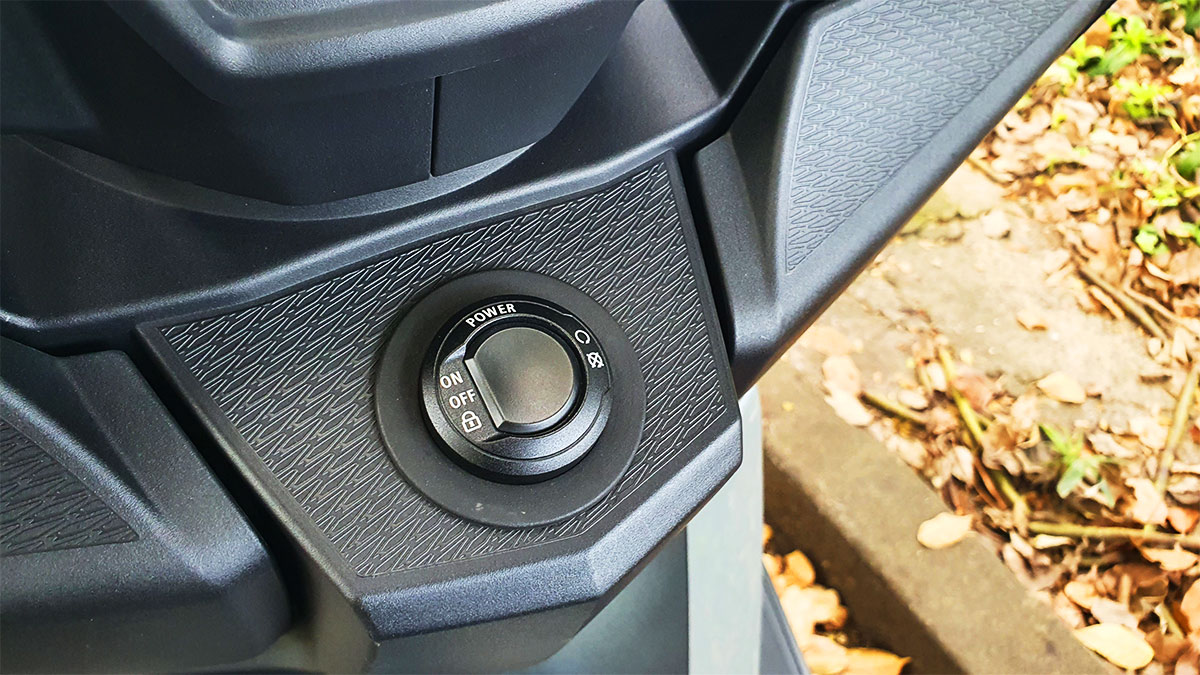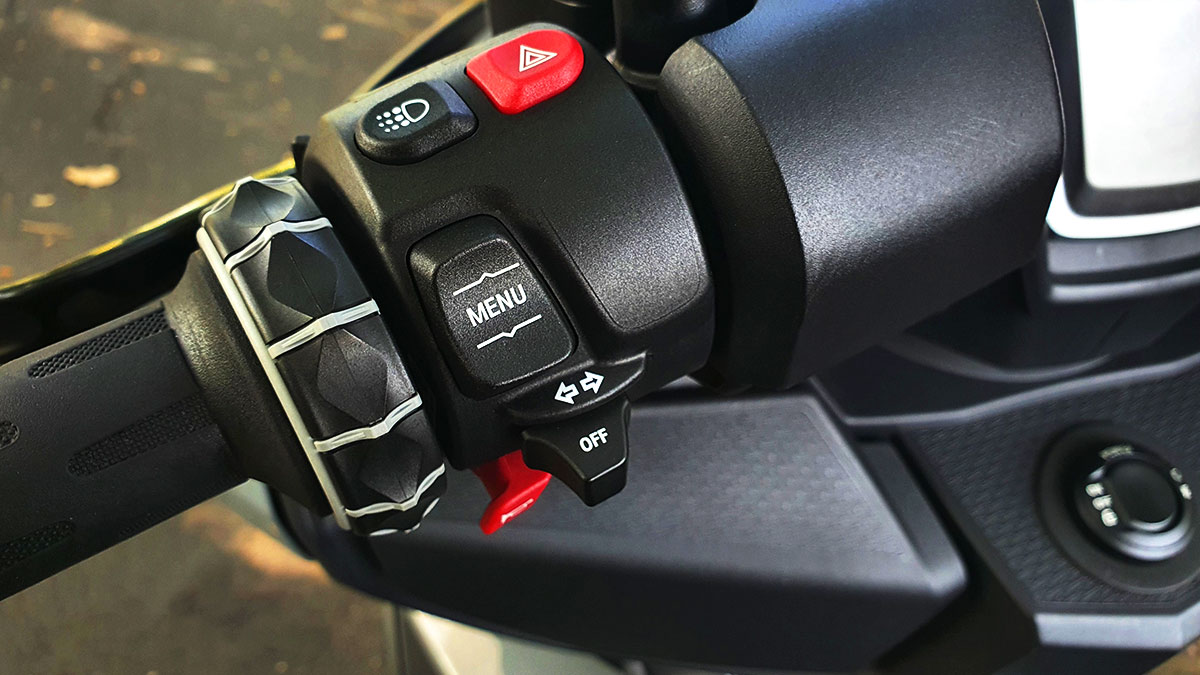 ADVERTISEMENT - CONTINUE READING BELOW ↓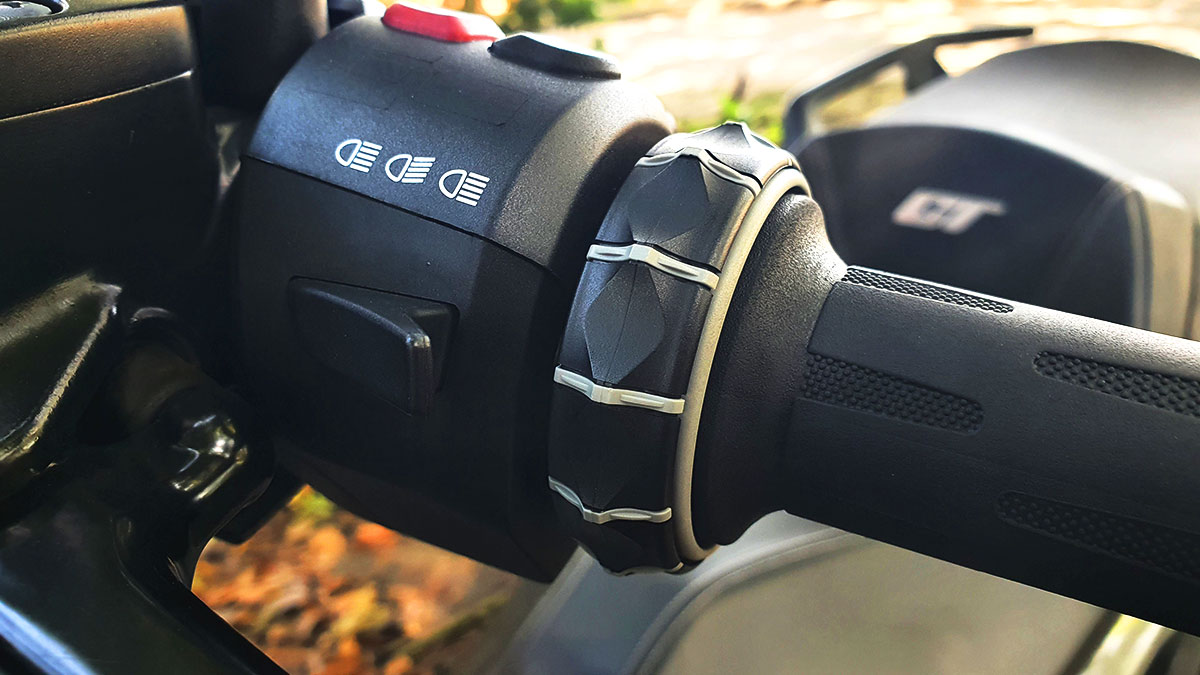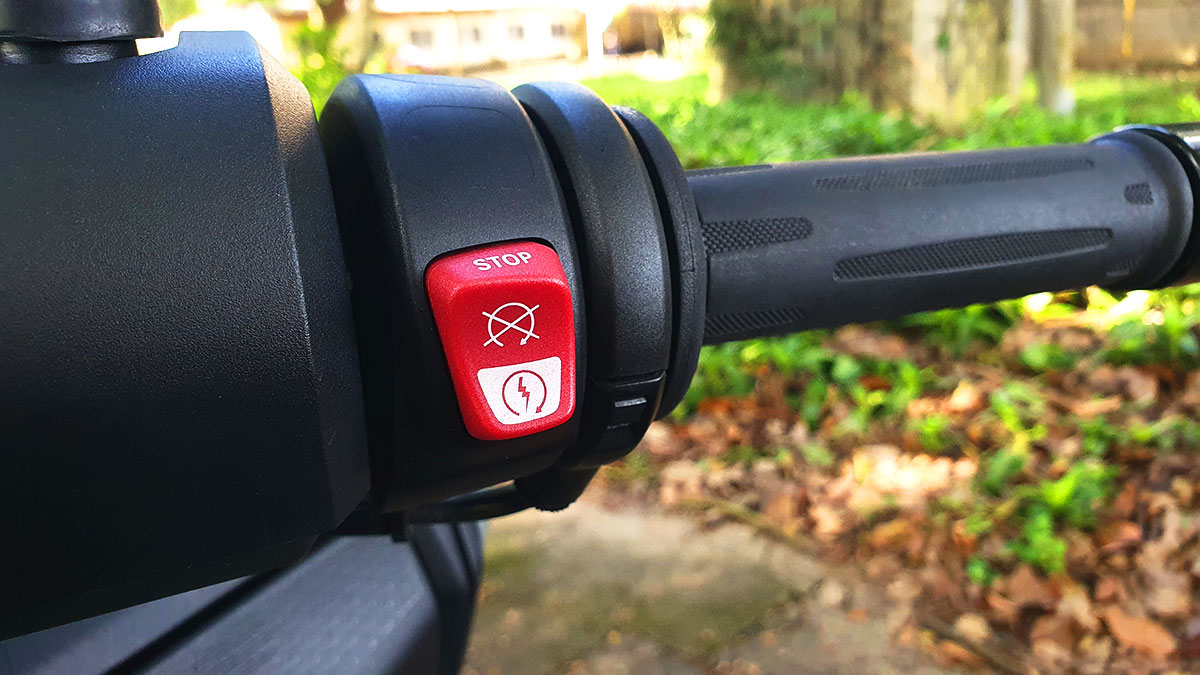 ADVERTISEMENT - CONTINUE READING BELOW ↓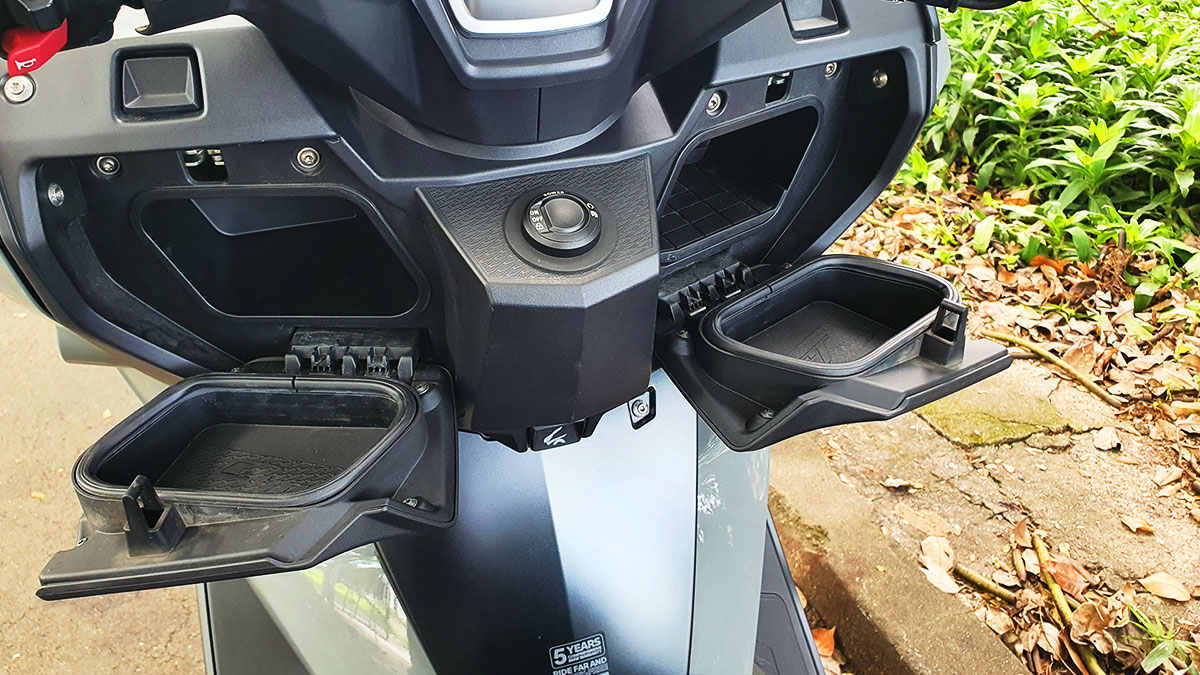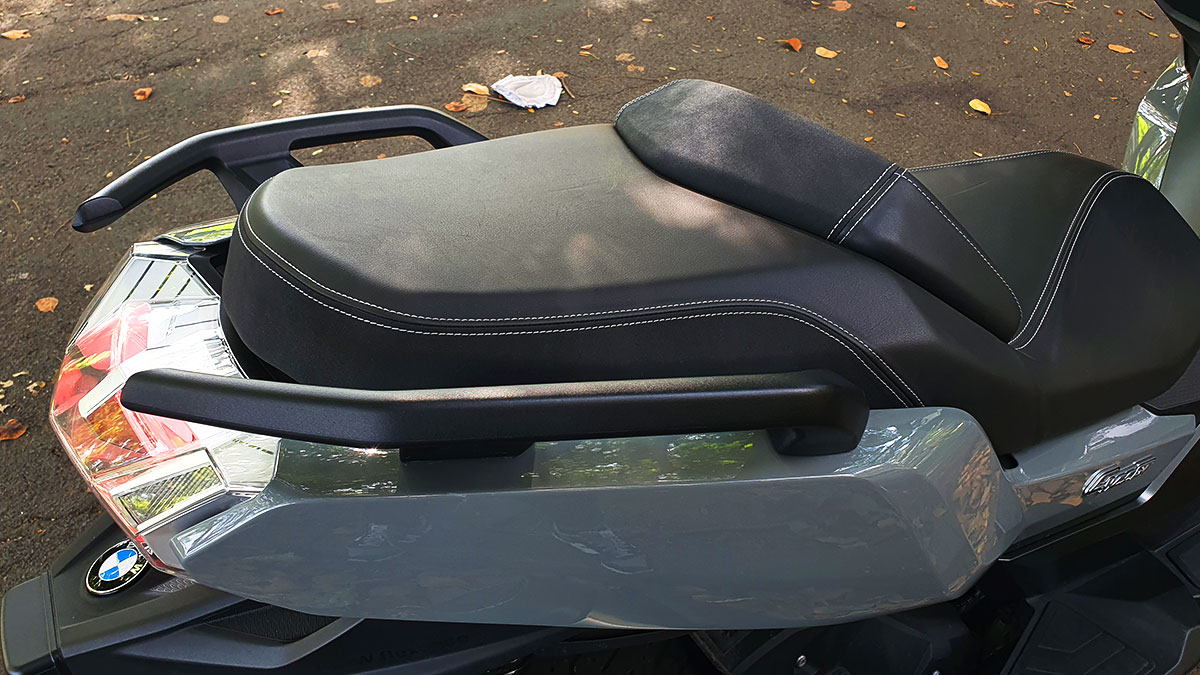 ADVERTISEMENT - CONTINUE READING BELOW ↓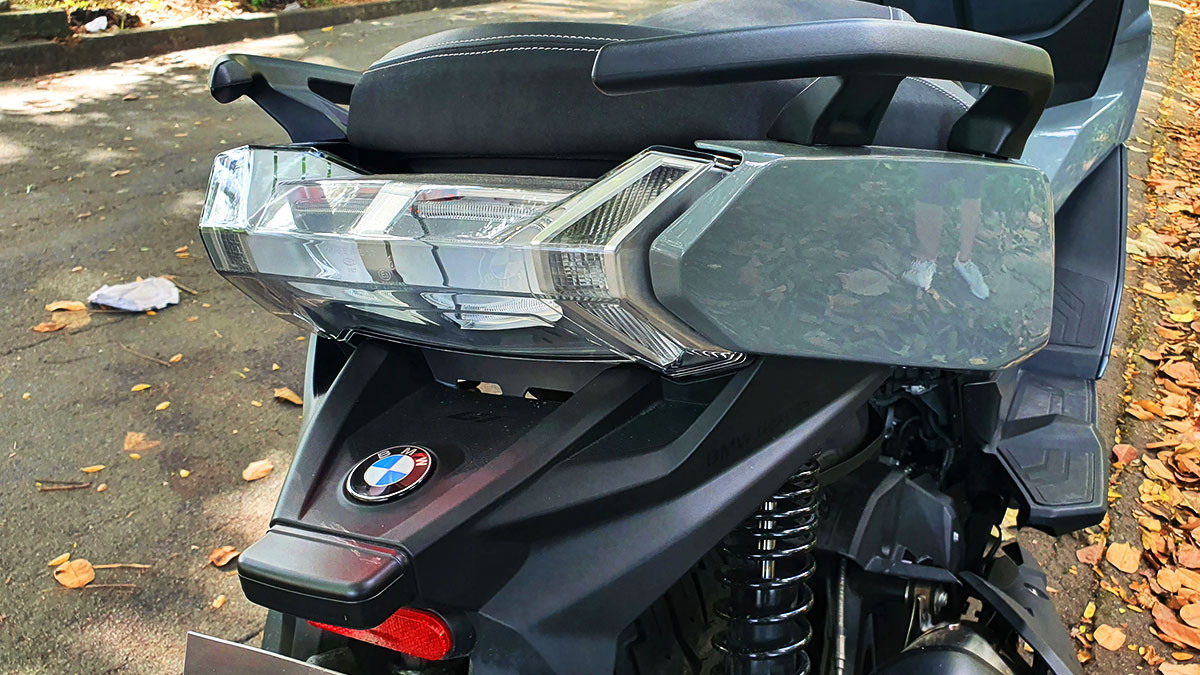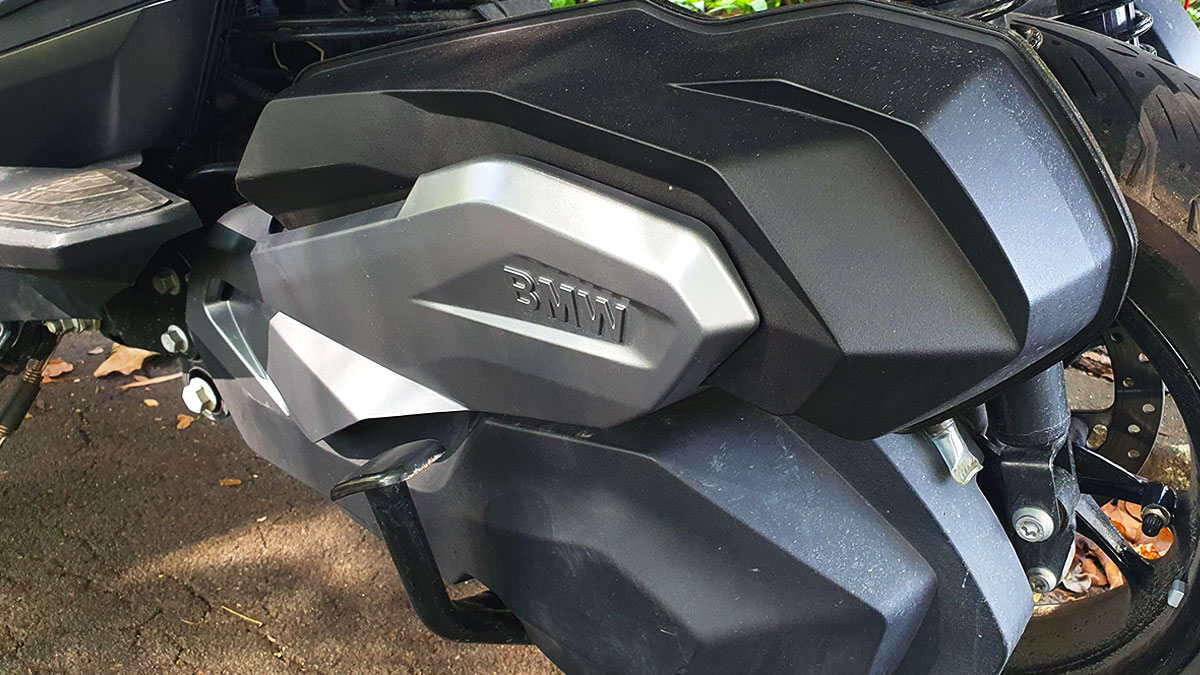 ADVERTISEMENT - CONTINUE READING BELOW ↓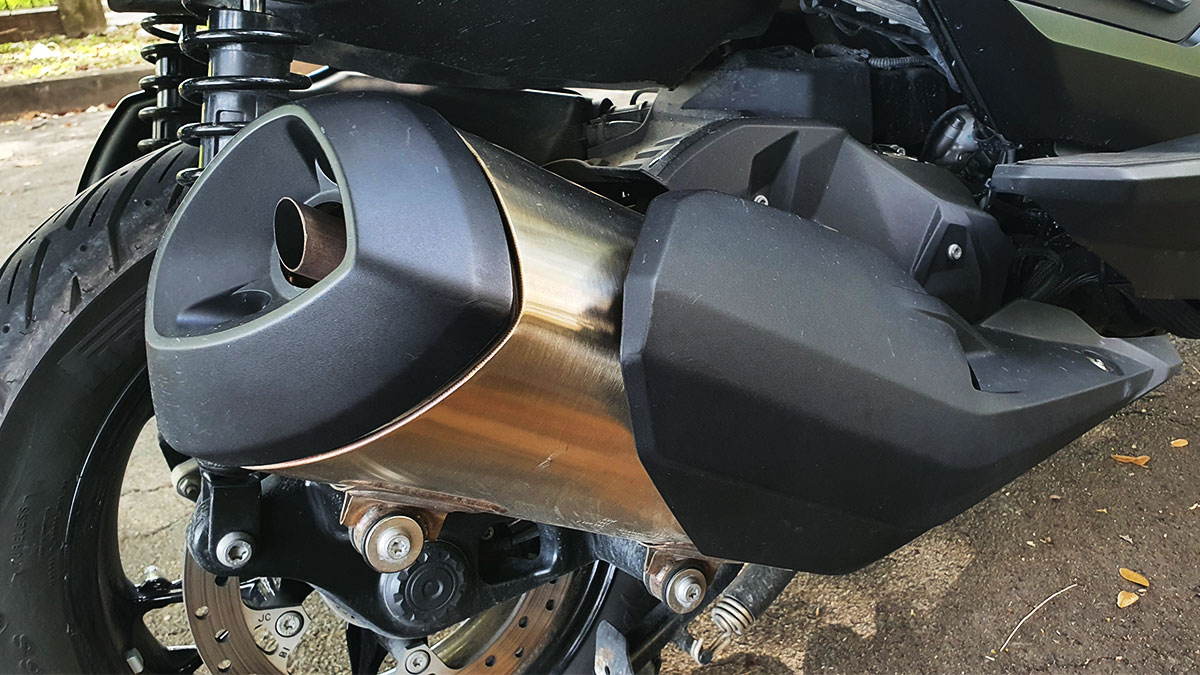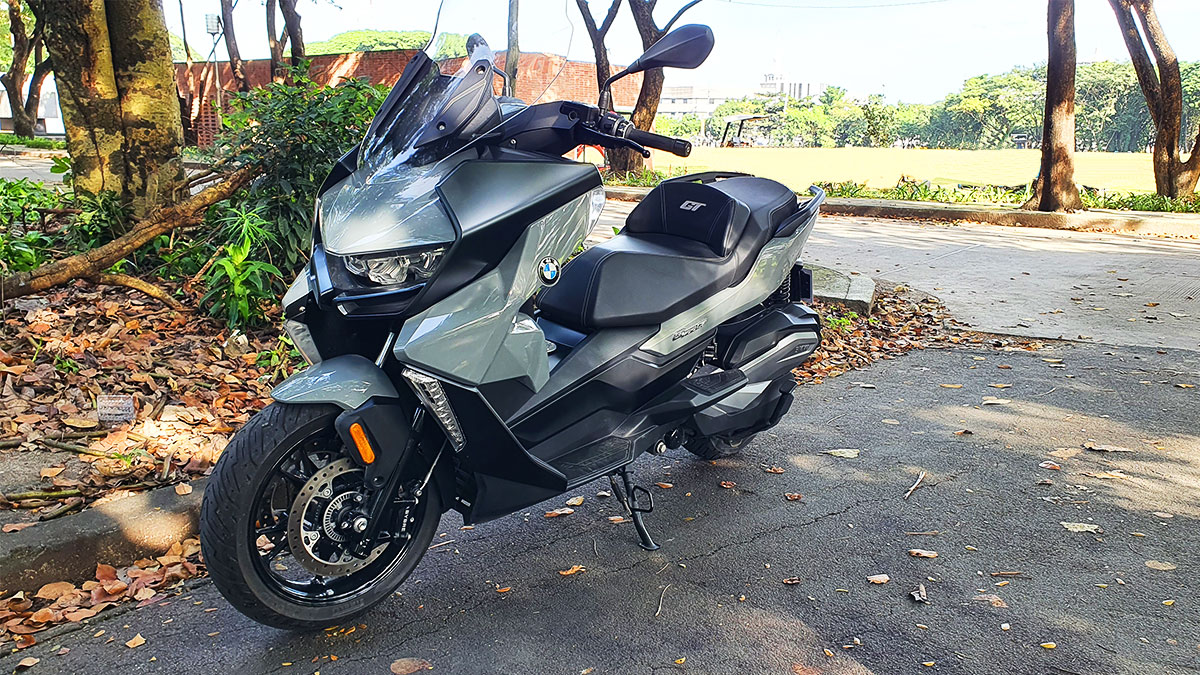 ADVERTISEMENT - CONTINUE READING BELOW ↓