After you've ridden mainly high-displacement motorcycles with more power than you can reasonably let out on the street, being able to putter around town on a smaller bike is a refreshing experience. Even more so when said bike is light, agile, and peppy.
Enter the 200 Duke, the smallest naked locally offered by KTM. With its big-bike style, affordable price tag, and the brand's penchant for hooliganism, this model appears to be a great option for a sporty first ride or an experienced motorcyclist's around-town vehicle.
Does this impression hold true?
Styling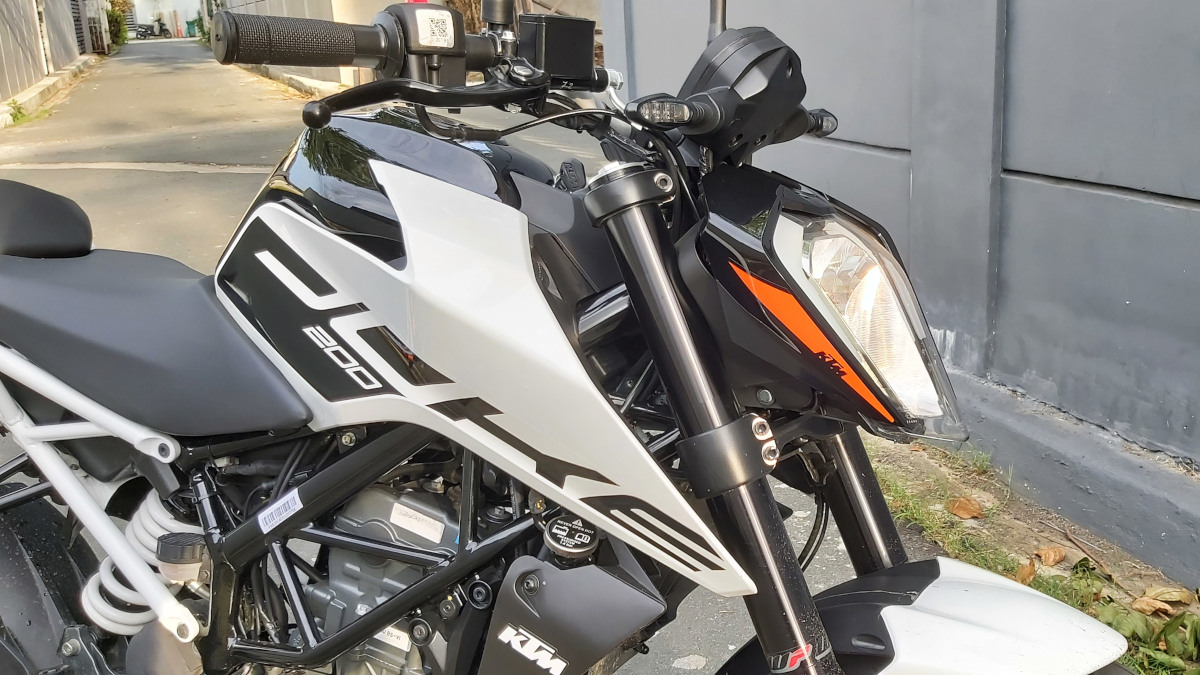 ADVERTISEMENT - CONTINUE READING BELOW ↓
KTM's current bike designs are alien and angular, and so the 200 Duke looks nearly identical to its expressway-legal sibling, the 390 Duke—save for the headlight. Muscular haunches flank the gas tank, an exposed trellis frame hints at lightness, and a sharp tail earns the little Duke some sportbike cred.
In the white color scheme, the unit looks fresh and clean, with wheels painted in signature KTM orange for a youthful pop. It's basically a mini-me of its bigger siblings in the Duke line, and carries styling that younger riders would be more than happy to flaunt to work, school, or hangouts on a daily basis.
The saddle
ADVERTISEMENT - CONTINUE READING BELOW ↓
Recommended Videos
One of the first things you'll notice astride this bike is how slim it is between the legs. Its compact chassis and engine complement the tapered seat and the light weight, allowing not-so-tall riders to reach the ground comfortably with one foot despite the 32.2-inch  seat height.
Ergonomics are upright and relaxed for the most part, except for the rearward-positioned footpegs that emulate a sportbike riding position. Engine heat isn't too bad on the rider's legs, although you should still keep an eye on the temperature gauge, which is conveniently placed in the dash. The actual engine temp gets pretty high in traffic.
Engine performance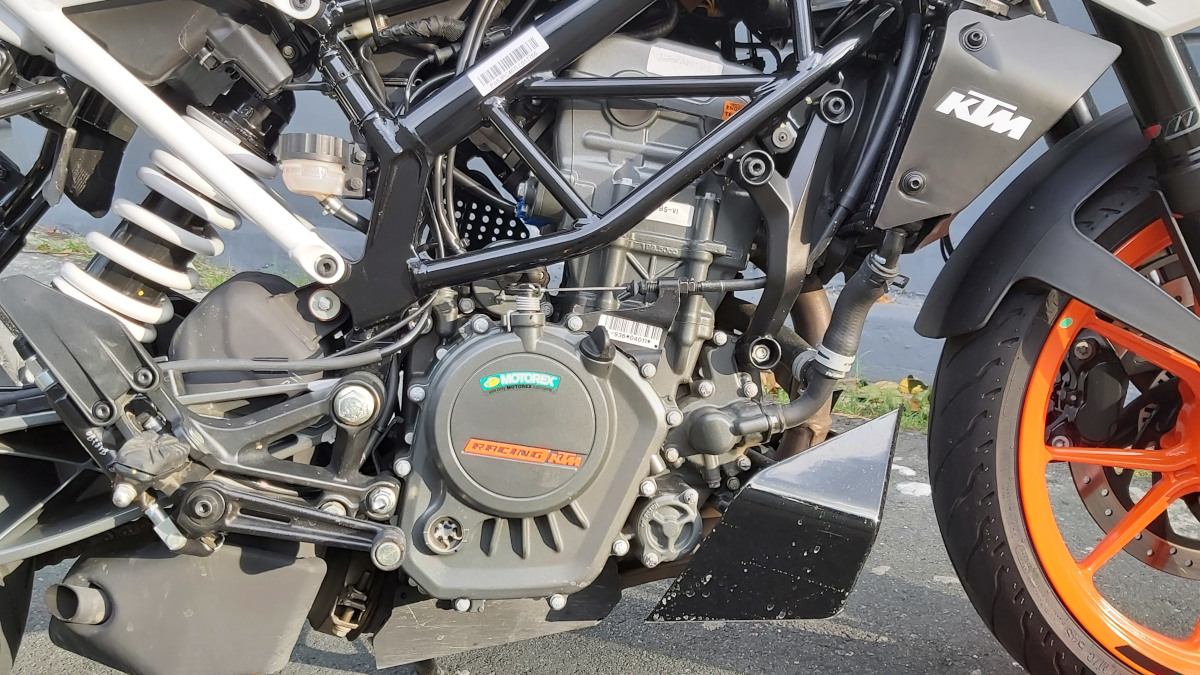 ADVERTISEMENT - CONTINUE READING BELOW ↓
If you're used to riding big bikes with triple-digit horsepower, the 200 Duke will obviously feel underpowered in comparison. Ride around the city for a while, though, and you'll come to appreciate its power without having to go out on the highway or the racetrack.
The 199.5cc single-cylinder engine pumps out a healthy 26hp at 10,000rpm and 20Nm of torque at 6,800rpm. Every single one of these Austrian horses can be used on the street, which is much better for new riders than starting off with a 100hp+ machine just to spend most of their time trying not to die. As the saying goes, it's better to ride a slow bike fast, than to ride a fast bike slow. And while having to constantly row through the six-speed gearbox to stay in the optimal powerband might sound like a chore, shifting on the Duke is quite a pleasant experience thanks to the smooth transmission and light clutch.
ADVERTISEMENT - CONTINUE READING BELOW ↓
Ride and handling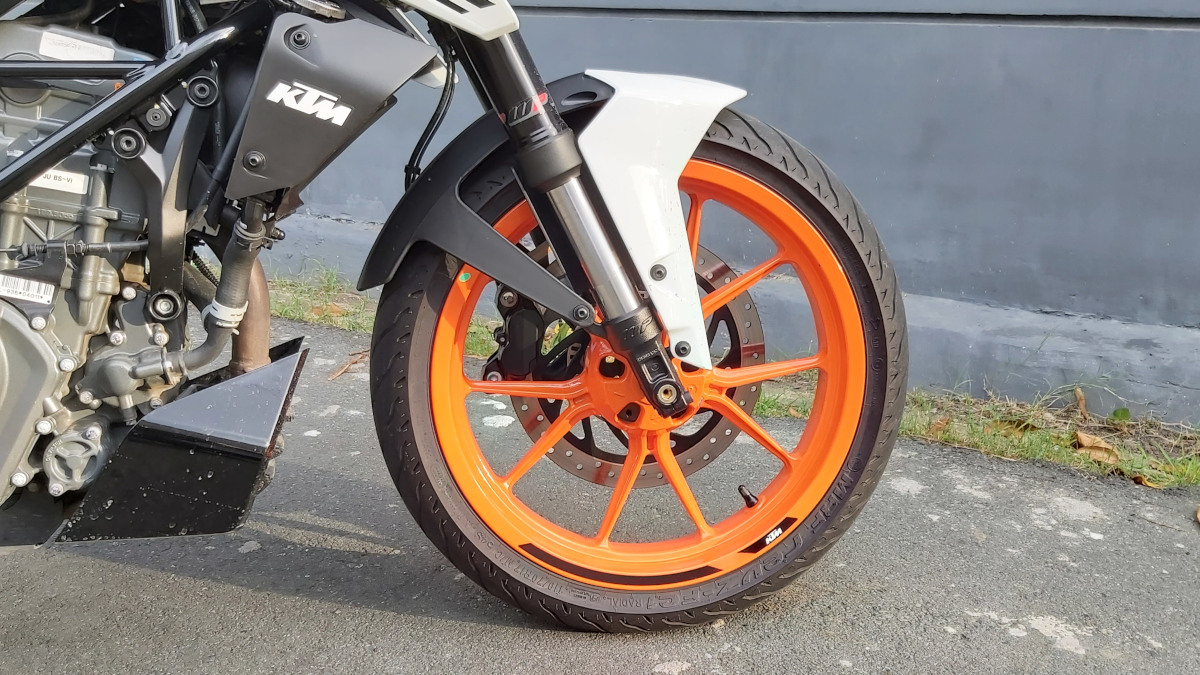 Despite being the most affordable street bike in KTM's lineup, the 200 Duke still gets the brand's signature WP Suspension bits. The combination of an inverted front fork and a rear monoshock soaks up road imperfections without much drama, and does splendidly in the corners. The Duke platform is a favorite among stunt riders and motogymkhana participants, and it's easy to see why: It's got a well-balanced chassis, sharp suspension, and ample Bybre disc brakes.
ADVERTISEMENT - CONTINUE READING BELOW ↓
ABS comes standard on both ends, increasing braking confidence. A Supermoto riding mode switches off ABS, to allow aspiring hooligans to slide the rear around and give the bike a good thrashing.
Extra features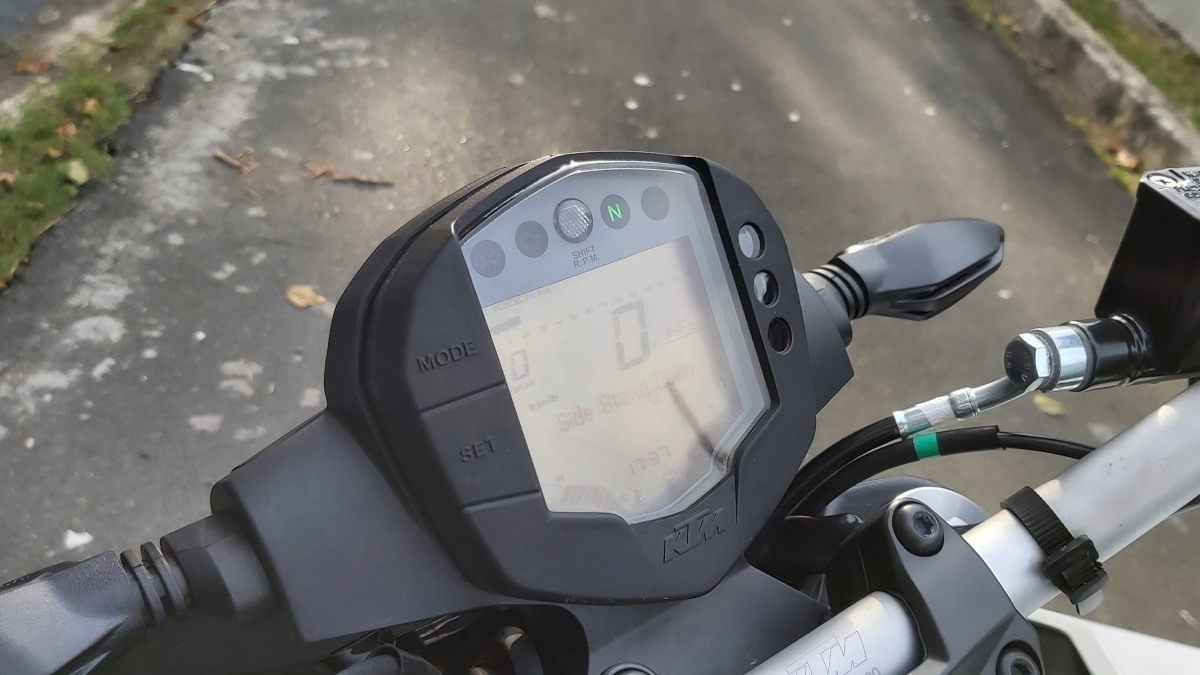 At this price point, the smallest Duke doesn't get much in the features department—which is totally acceptable. The cockpit is spartan, with an LCD dash instead of the 390's TFT display. There are no connectivity options and no real wind protection.
ADVERTISEMENT - CONTINUE READING BELOW ↓
At the same time, the 200 Duke is not just an engine in a rolling chassis. It gets the aforementioned ABS from Bosch, a full set of informative features in the orange-colored display, and even a shift light that mimics the race-bike experience. 
Verdict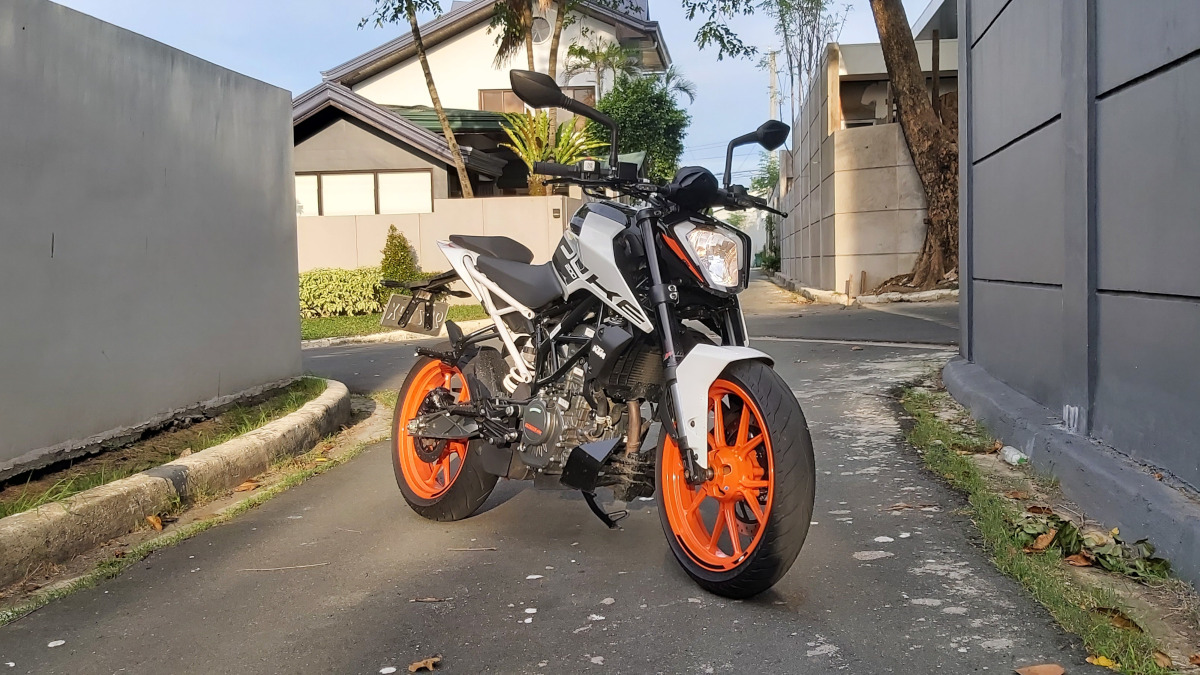 After reviewing several high-displacement motorcycles in a row, I picked up the 200 Duke expecting to miss having loads of power and tons of tech. About a week of using it, however, reminded me of how fun it is to ride smaller bikes, especially because I wouldn't have to worry about engine heat, weight, a stiff clutch, and other big-bike niggles in traffic.
ADVERTISEMENT - CONTINUE READING BELOW ↓
If you're just starting out on your motorcycle journey or if the idea of an easy-to-use bike that's easy on gas while still being fun appeals to you, then give the 200 Duke a look. 
SPECS: 2021 KTM 200 Duke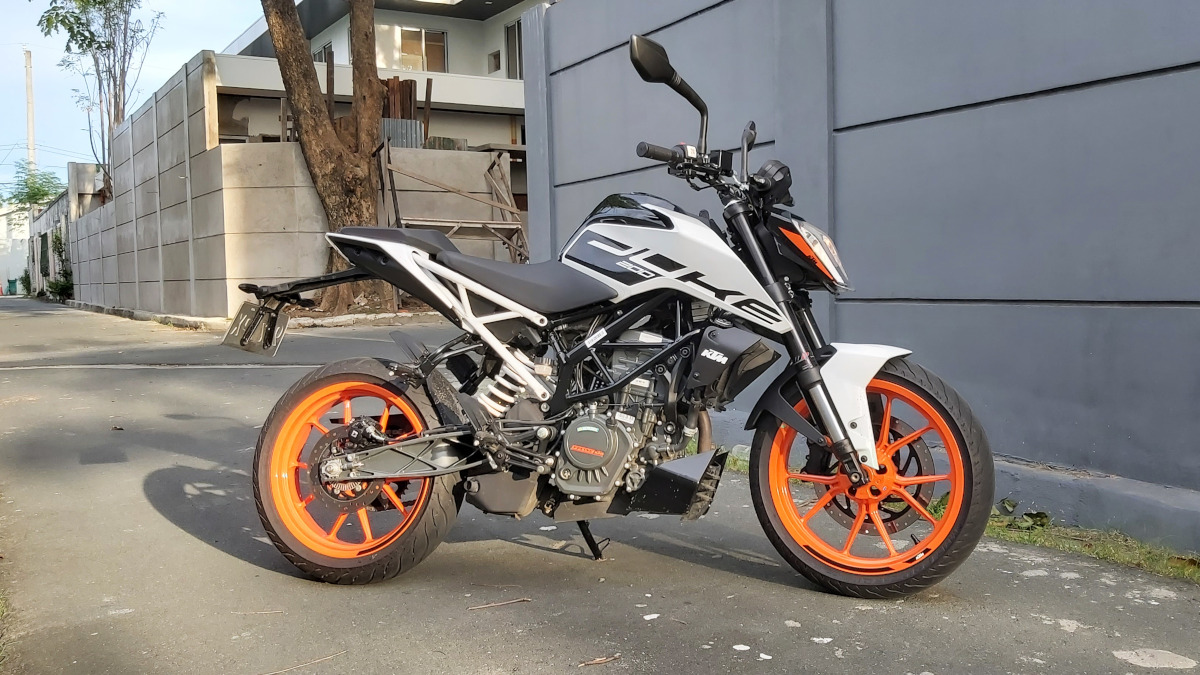 Price: P169,000
Engine: 199.5cc liquid-cooled single-cylinder
Power: 26hp @ 10,000rpm
Torque: 20Nm @ 6,800rpm
Transmission: 6-speed manual
Seat height: 32.2 inches
Score: 18/20
ADVERTISEMENT - CONTINUE READING BELOW ↓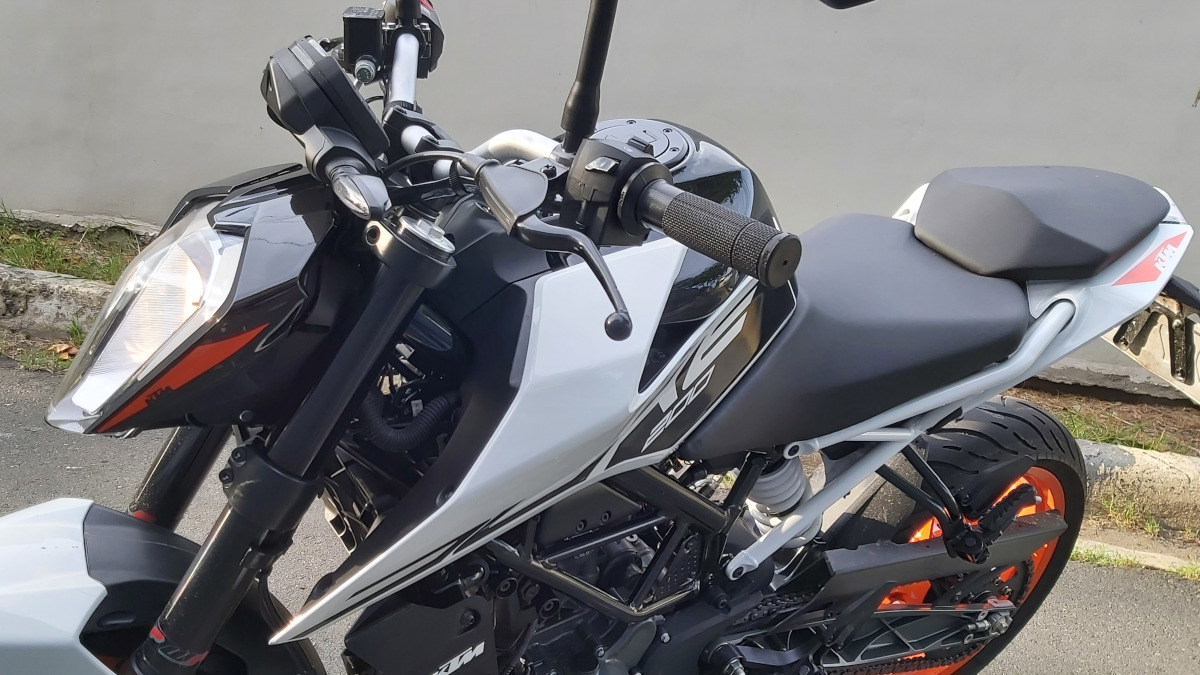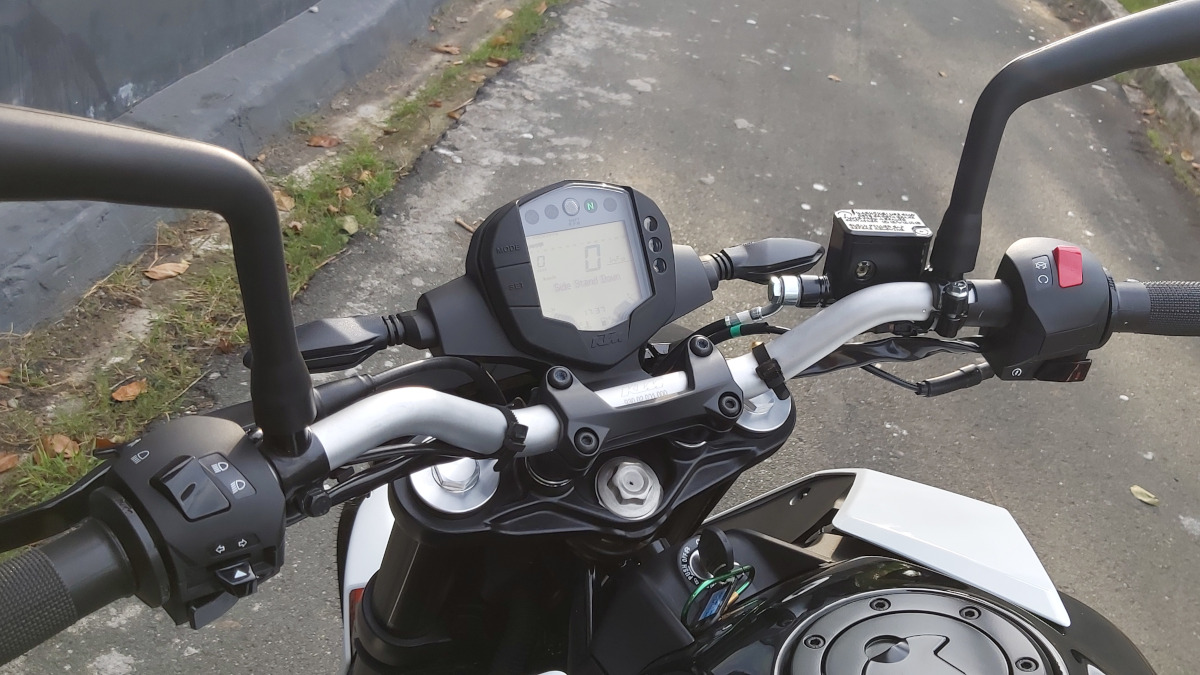 ADVERTISEMENT - CONTINUE READING BELOW ↓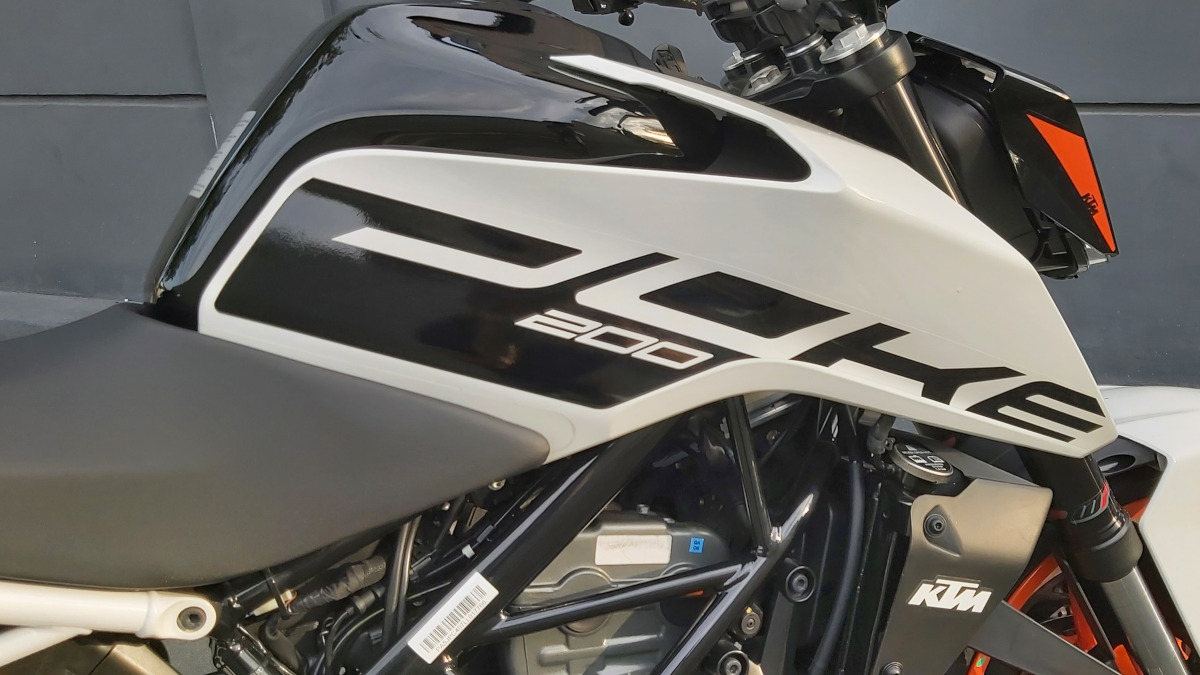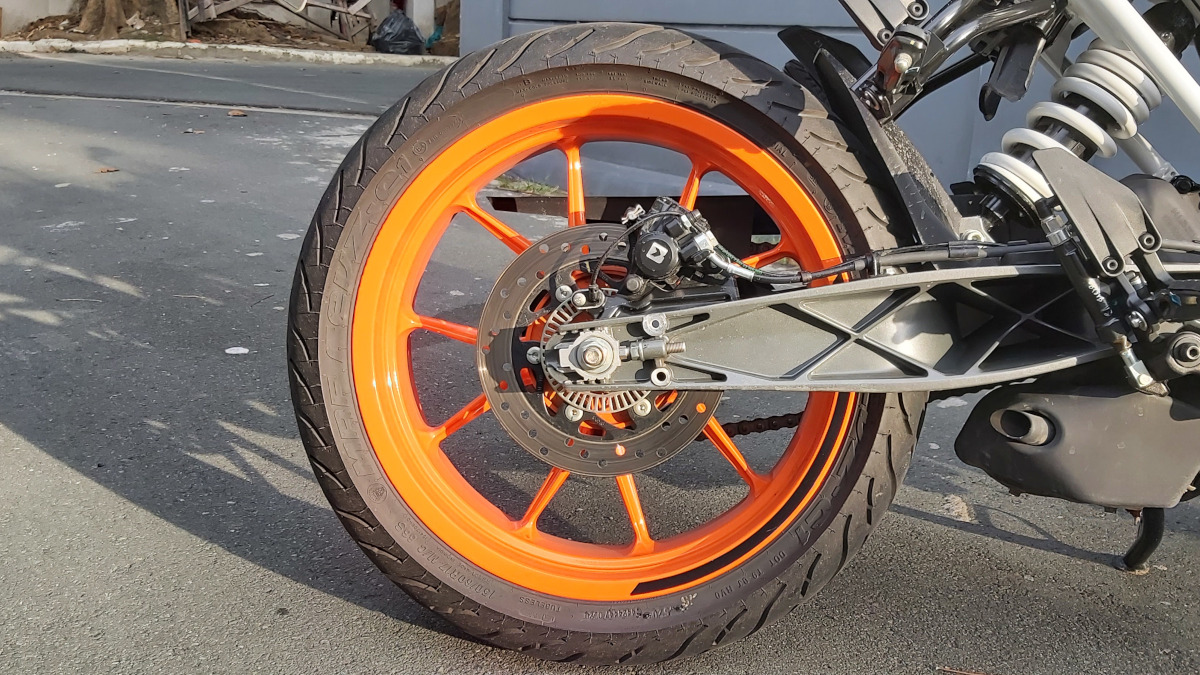 ADVERTISEMENT - CONTINUE READING BELOW ↓
NOTE: This article first appeared on TopBikes.ph. Minor edits have been made.