When Indian motorcycle manufacturer Bajaj first entered the Philippine market, many of us didn't know that it produces 'pantra-type' bikes destined to be used for tricycles or as transport vehicles for small businesses. So, it came as a bit of a shock when Bajaj, through Kawasaki, released an entry to the highly competitive street-bike segment in the form of the Dominar 400.
The Dominar has multinational roots. It was conceived by Bajaj, uses an engine layout shared with Austrian brand KTM, and is assembled in Kawasaki's plant here in the Philippines. 
Now, let's focus on our review. How does this model fare against the competition? Fortunately, a good friend of Top Gear PH lent us his personal unit for testing. Keep reading to see if this product of four different countries' efforts is worth your hard-earned money:
Styling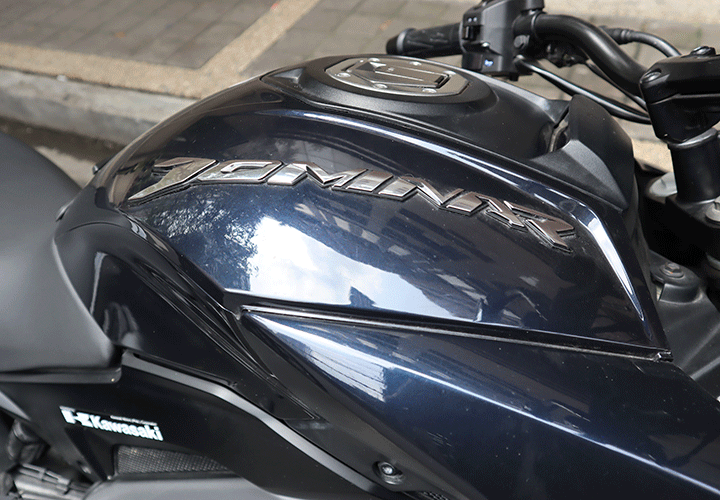 With such a masculine and imposing name like 'Dominar,' this bike is expected to look the part—and it does. Its appearance is muscular and confident, with a sculpted fuel tank and a beefy tail section. The bike is thick in the right places, giving observers the impression of a macho, capable machine.
The mechanical parts visible in the naked bike's form provide form as well as function. A good amount of attention to detail can be seen in the fat 43mm forks, the tastefully designed swingarm and frame, the metal decals and accents, and the passenger foot-peg mounts that don't look like an afterthought—they really appear organic to the overall design.
The saddle
The Dominar is meant to be somewhere between a cruiser and a sports tourer, and both purposes are duly served by the seating position. For a bike built to do long distances as well as daily commuting runs, the Dominar's saddle is a Goldilocks arrangement: wide and comfortably padded, with only a slight sporty lean.
The handlebars are flat and just wide enough so that filtering through traffic isn't too difficult, and the footpegs' positioning offers sportiness without causing cramps and leg fatigue. Shorter riders might find the seat height a bit high at 31.49 inches, but worry not as the Dominar is quite narrow between the legs. I'm 5'7" tall, and astride the bike, I can reach the ground with both feet.
Engine heat isn't a big issue with the Dominar. When it does heat up, it never really moves past being warm, so I didn't have to worry about my legs or sensitive bits getting cooked while I'm stuck in traffic.
Engine performance
The Dominar might feature an engine similar to that of the KTM 390 Duke and RC390, but the similarity ends with displacement and layout. The 373.3cc liquid-cooled engine, derived from the KTM unit, features a single camshaft and Bajaj's DTS-i Triple Spark technology.
It has also been retuned to better meet the cruiser/sports tourer classification as opposed to the requirements of KTM's more aggressive bikes. Don't let the engine's detuned description fool you, though, as the Dominar still has plenty of grunt whether on long straights or up steep inclines.
The six-speed transmission is geared just right for the bike's purpose. Shifting is made easy and hassle-free by the slipper clutch, which also allows for safe hard downshifting and engine braking at higher speeds.
Ride and handling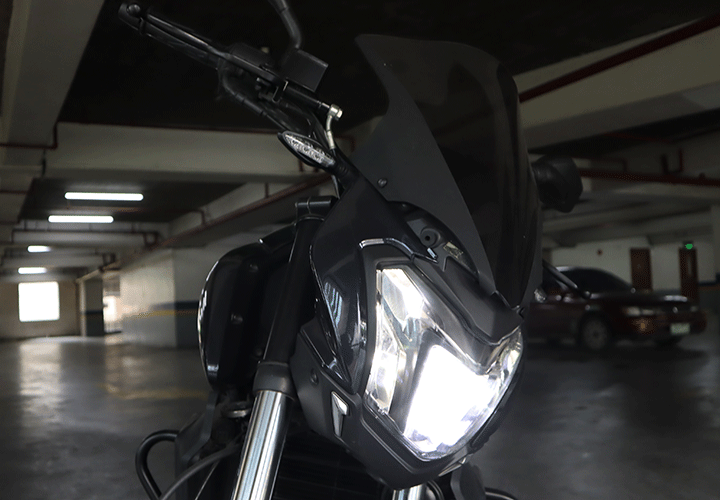 Thanks to the wide handlebars and the upright seating position, the Dominar is enjoyably finessed around corners, exhibiting agility that befits a sports tourer. It might not handle like a true sportbike because of its heft and not-so-grippy high-mileage tires, but it still feels very planted both at high speeds and through turns due to the firm and sporty suspension.
For daily use, I couldn't really ask the Dominar for more: It rode comfortably, responded to my bar input accordingly, and fared surprisingly well when I had to squeeze in between cars in traffic to get to class on time. The ride might be a bit stiff for tackling our pockmarked roads on a day-to-day basis, but it's nothing a bit of suspension adjustment can't fix.
Braking is worry-free, thanks to the dual-channel ABS-equipped Bybre units clamping down on the 320mm front and 230m rear discs. Brake feel and bite are both good, and you can ride easy knowing the ABS has your back.
Something that I like to look for in a daily ride is ease of parking in tight spaces, and the Dominar does just okay. It's a bit tall and heavy when it isn't rolling, so it's a little ungainly to heave around my school's cramped motorcycle parking area.
Extra features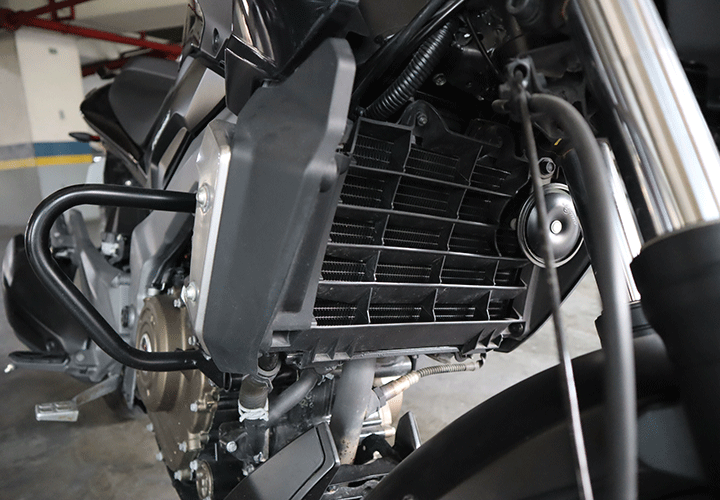 One of the first things you notice upon swinging a leg over the Dominar is the split display unit. The 'normal' display on the handlebar provides usual info like fuel level, speed, revs, and a trip meter. The available shift light provides a bit of sporting flair to your daily commute. However, a gear-position indicator would have added more pogi points to this hot-selling Kawa.
The second display on the gas tank takes care of other data like warnings and indicators for engine check, low oil, high beam, and the side stand, and also features the constantly-on blue Bajaj logo that, by the way, is often mistaken for the Bluetooth icon. The switchgear on the handlebars are all lit up in the same shade of blue as the Bajaj logo, so your fingers don't accidentally press the wrong buttons when riding at night.
The verdict
Being named after the Spanish word for 'dominate' or 'excel,' the Dominar excels at what it's supposed to be: a compact, competent, and comfortable cruiser/sports tourer that looks mean and muscular, but is friendly and easy to ride. While experienced riders might not find it all too exciting, new riders looking to step up from their 125cc or 150cc machines will enjoy this as a capable, well-rounded entry-level big bike.
By the way, nothing from the 400cc category comes close to this Kawasaki's P175,000 tag.
Are you ready to level up to a 400cc motorbike with a Dominar?
Specs: 2018 Kawasaki Dominar 400
Price: P175,000
Engine: 373.cc SOHC single-cylinder
Power: 34.52hp@8,000rpm
Torque: 35Nm@6,500rpm
Transmission: 6-speed manual
Seat height: 31.49 inches
Score: 17/20
Recommended Videos