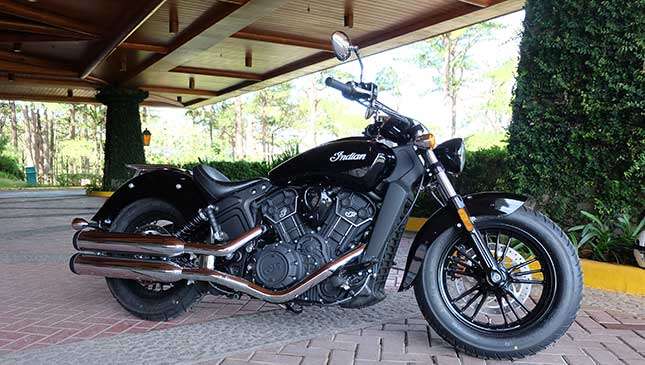 Do cruiser bikes turn you on? They're long, heavy, full of chrome, and mostly too loud. Their low seating position and short suspension travel are said to cause backaches or leg cramps. Some think their old school layout is only good for retirees.
If these perceptions are true, how come cruiser bike sales still thrive in our country?
Meet the Indian Scout Sixty. The Indian Scout is an American motorcycle with a rich heritage dating back to the two global wars, now fast gaining popularity in the Philippines thanks to distributor Access Plus Philippines. The new Indian Scout Sixty variant has a slightly smaller engine. Almost identical in looks, the Scout Sixty 999cc has only five gears as compared to the Scout's six, not to mention the latter's 1133cc powerplant.
I was able to go on a ride with the Scout Sixty along with eight Indian motorcycle owners. We covered 600km from Manila to Baguio City, and then to La Union before heading back home.
ADVERTISEMENT - CONTINUE READING BELOW ↓
How did it do? Here's my take on the Scout Sixty.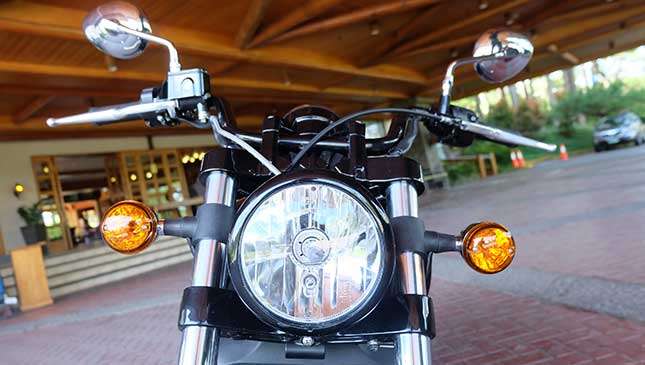 STYLING
Riding with a platoon of Scout Sixtys made me realize that its horn, headlamp casing, engine cover, air cleaner and wheels have shed off the chrome finish. Almost everything is done in black, and this gives it a meaner, bad boy look. In preserving its classic looks, Indian motorcycle designers retained its teardrop-shaped tank where a big 'Indian' decal is proudly placed.
Cruisers are supposed to embrace the concept of minimalism, but I would have appreciated more bits on the Sixty's front and rear fenders. Without a rear seat, the tail end is left bare and dull; because of this some in our riding group considered installing an original Indian tail rack.
The fit and finish of the Indian Scout Sixty speaks well of the American motorcycle brand's pursuit of quality. There are no loose wires or substandard bolts and nuts that will attract rust after some time. From end to end, the Scout Sixty will tell you that American engineering is still meticulous when it comes to details.
THE SADDLE
The single seat is made of special vinyl, although there's an option for a stylish leather seat. There are rear pegs installed, which is an indication that rear seats may also be mounted if the owner wishes.
The triangular-shaped seat is wide and well-cushioned. It has a little mound at the rear portion where the backpack's bottom could rest on long rides and spare the rider from backaches. Unlike sports and adventure bikes with taller seat heights, the Scout Sixty provides only little room for downward leg stretching.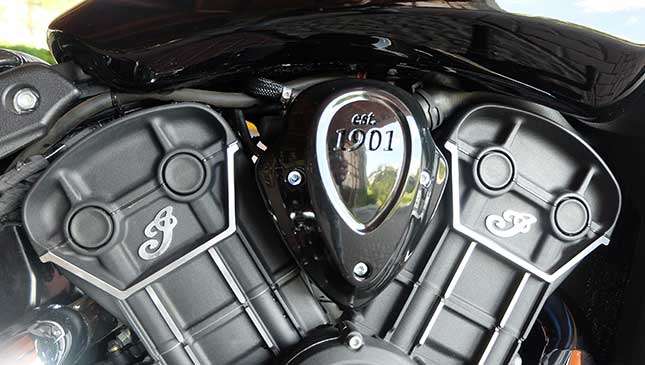 ADVERTISEMENT - CONTINUE READING BELOW ↓
ENGINE PERFORMANCE
This is where the Scout Sixty shines best. Even though it's detuned by about 134cc compared to the Indian Scout, the Sixty's 999cc engine is more subtle, smoother and more quiet—unless you decide to go for an aftermarket exhaust later on. The difference between the Scout and Scout Sixty is 22 horses, with the former packing 100hp. Having ridden both, I hardly felt the disparity.
The awesome power of the Scout Sixty was best proven in the steep uphill climb on Marcos Highway. With so much torque, I stayed in fourth gear most of the time and there was no moment when the Sixty struggled. Shifting was swift and precise; there was not a single moment of gear hunting. Also, the fifth gear of the Sixty was generous with speed just like its Scout daddy. Who needs an extra gear?
The Sixty cruised at 80kph at around 2,600rpm. I squeezed the throttle on the expressway to reach 4,000rpm, and the Sixty hit 120kph easily without showing any sign of instability. The liquid-cooled V-twin engine had more to give, but again cruisers like the Scout Sixty are for chill rides. Here, speed is not so relevant.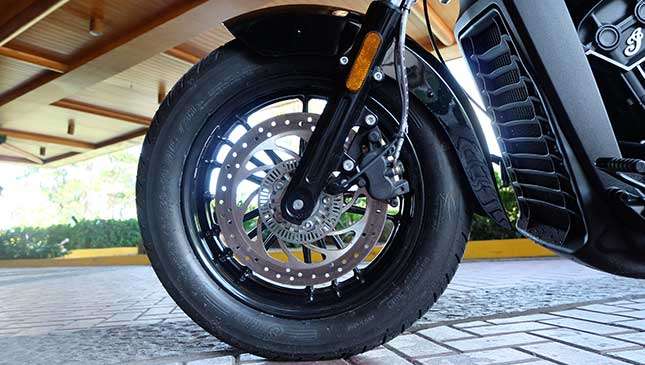 RIDE AND HANDLING
If you're the type of rider who can't live without seeing the needle on the redline, then the Scout Sixty is not the bike for you. Always keep in mind that cruisers were born for a relaxing ride. They're supposed to allow the rider to enjoy the scenery and savor the mountain breeze with a bit of nostalgia. Riding it would likely keep your blood pressure down.
With the low seat of the Sixty, its foot pegs are positioned slightly forward. This gives the rider a feeling that he's settled on a cozy La-Z-Boy, but with arms slightly outstretched to reach the handlebars. Speaking of the Sixty's handlebars, it was surprising to learn that they're not as wide as many perceive. I was able to squeeze in between cars without damaging their paint or whacking side mirrors.
Unlike its counterparts from the Harley-Davidson lineup like the Iron 883 and the Sportster 1200, the Scout Sixty's weight is concentrated down below, allowing the rider to balance this machine with less effort. Making a U-turn is as easy as ABC.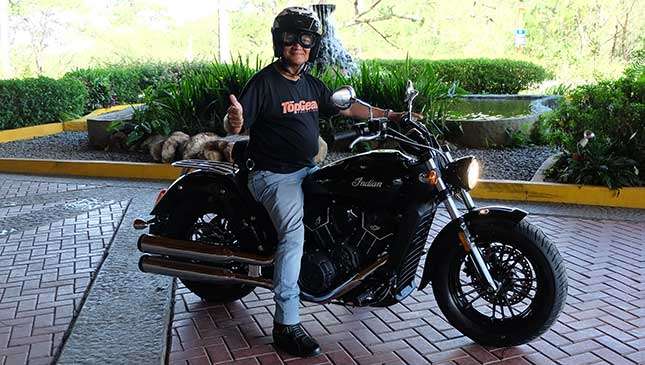 ADVERTISEMENT - CONTINUE READING BELOW ↓
EXTRA FEATURES
Riders understand that classic bikes want to retain their classic looks. The Scout Sixty adopted a single modern safety feature and that's the anti-lock brake system. Doesn't this make riding less complicated?
You win some, you lose some. The Sixty's round instrument panel lacks a fuel gauge, but it's endowed with a gear indicator. Where everything else on the bike went black, the gauge remained chrome. If you're in for long rides, there's an option for original Indian Scout side bags made of premium leather.
VERDICT
At the end of our 600km ride, all of us in the group flashed a thumbs up sign at the Scout Sixty for three reasons.
First, we all had fun riding the Scout Sixty to Baguio City and back on a relaxed pace. Second, we all still had energy left after almost five hours of riding with refuelling stops in between. And lastly, we all had extra pogi points because we were on-board Indian Scout Sixtys which drew attention everywhere we rode.
The only drawback is the younger generation thinks the Indian motorcycles are made in India.
SPECS: INDIAN SCOUT SIXTY
Price: P865,000 to P895,000
Engine: 999cc liquid-cooled V-Twin
Power: 78hp
Torque: 88.8 Nm @ 5,800rpm
Transmission: 5-speed
Score: 18/20