As the recently concluded Yamaha Sight Safe Run leg in Bicol showed, the Sight 115 is a veritable monster when it comes to fuel efficiency. The current record holder posted a fuel-consumption figure of 147.6km/L on the 114cc moped, shattering already-impressive previous records.
To verify these claims and appease the skeptics, Yamaha Motor Philippines invited media riders to join the Yamaha Sight Safe Run so we could find out just how fuel-efficient its hyper-economic two-wheeler is. Not letting such a chance slip by, we joined the Safe Run's 190km Naga leg, the longest of the ride's three parts.
ALSO READ:
8 Of the most fuel-efficient motorcycles in PH
Quick guide: How to apply for a number coding scheme exemption
Is the Yamaha Sight 115 too good to be true? Are the unbelievable fuel-economy numbers just a series of flukes? We put the Sight to the test—I loaded up my backpack, rode at speeds of over 60kph, took a couple of detours, and tackled stop-and-go traffic to simulate real-world conditions.
Styling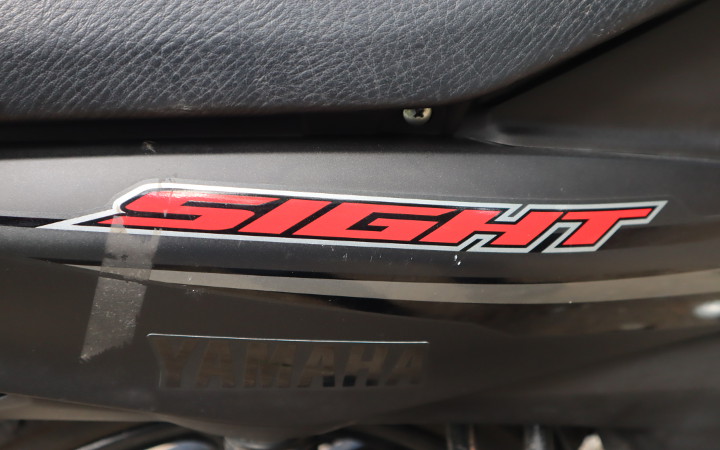 ADVERTISEMENT - CONTINUE READING BELOW ↓
The Sight isn't a sporty machine. As an affordable daily ride, it isn't the edgiest or most futuristic thing to behold, and it doesn't really turn the idea of a moped on its head. Its design language isn't that of a generic moped, though, as the lines and accents keep it up to date with modern bike styling trends.
That said, this utilitarian econo-bike happens to benefit from Yamaha's knack for picking out cool color schemes. The available color options help the Sight stand out from the crowd, with the matte Black Raven finish of my unit evoking images of the Yamaha YZF-R6 I've been drooling over. The other two color variants—Yellow Hornet and Red Metallic—are also products of Yamaha's good taste in bike colors, reminiscent of paint options on larger members of the Yamaha stable like the Sniper 150 and the YZF-R15.
The saddle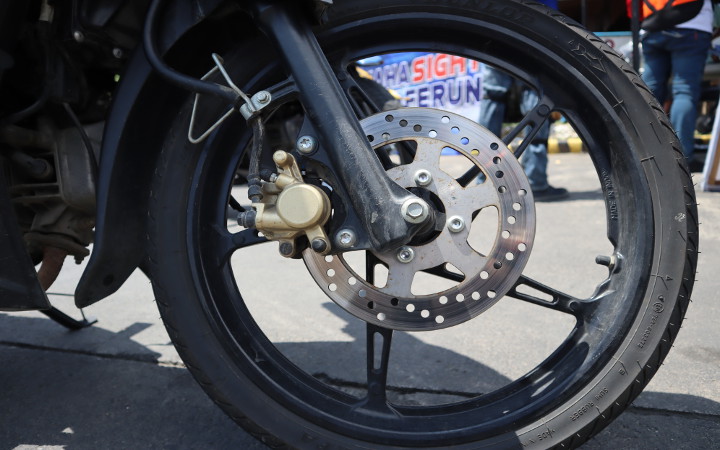 True to its utilitarian nature, the Sight has a neutral upright riding position optimized for running errands and traveling from point A to point B. The control surfaces demonstrate Japanese reliability and build quality, and the mirrors are well-positioned and easy to adjust. However, vibrations from the road and the 114cc single-cylinder engine cause them to shake quite a bit, distorting the images they reflect.
The seat is a slightly contoured one-piece affair, positioned 30.5 inches from the ground to give the rider a better perspective of the road. The cushioning is fine for short trips around town, but on long rides like the Safe Run, the insufficient padding leads to a case of sore butt.
The lockable under-seat compartment has just enough space for a couple of bottles of water, your gloves, and maybe a small item or two, but a helmet is totally out of the equation.
Engine performance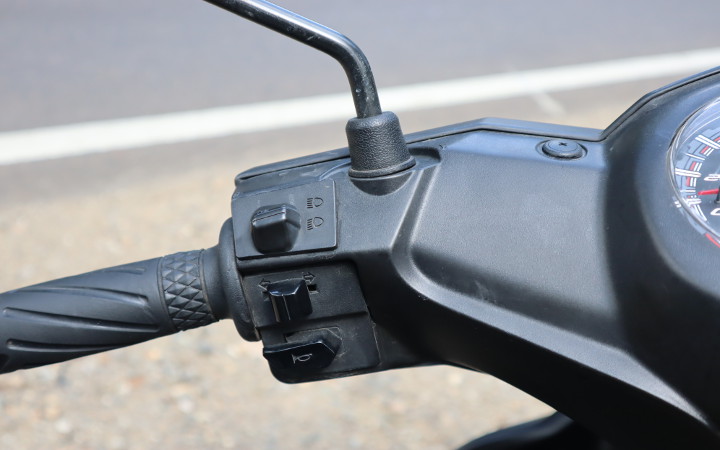 ADVERTISEMENT - CONTINUE READING BELOW ↓
A 114cc SOHC air-cooled, two-valve, single-cylinder engine provides more than enough power to putter around town, go on adventures, and even have fun on the twisties. Its real strength, however, is fuel economy.
I didn't even come close to the 147.6km/L record; while I did make an attempt to save fuel by riding at 40kph and using techniques like ducking down on the bike for better aerodynamic performance, I let loose on some of the twisty roads along the route, and went a bit over 60kph on some straights. I expected to get a low (for Safe Run standards) yet respectable 50-60km/L. It came as a big surprise when I logged 88.7km/L, despite carrying significantly more stuff in my backpack than all the other participants.
Ride and handling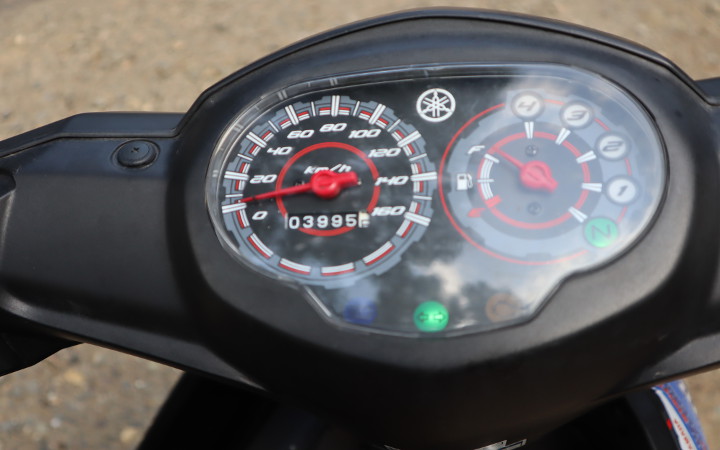 The Sight comes equipped with a reliable electric starter and a kick-starter as backup, meaning the bike should be ready to go whenever you need it even when the battery's low on juice.
The suspension is nothing spectacular, as can be expected from most mopeds. While it'll handle most corners and road humps with ease as long as you take it easy, very rough roads are best avoided, as the Sight is not a smart choice for off-roading unless you enjoy feeling your bones shake.
Stopping power is provided by a disc brake up front and a drum in the rear, both bringing the lightweight Sight to a stop within a reasonable amount of time and distance. Just don't expect this affordable model to brake as well as upscale bikes equipped with ABS.
Extra features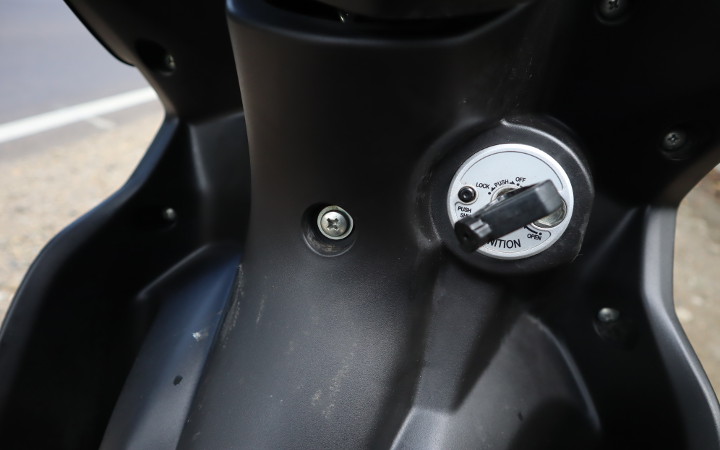 The Sight is a bare-bones but good-quality moped with extreme fuel efficiency as its trump card, so don't expect too much by way of additional features, especially seeing as there are only four buttons making up the handlebar controls. This Yamaha does have some big bikes beat in one aspect: It possesses a gear-position indicator, which is very handy when you're trying to be as economical as possible with your fuel consumption.
ADVERTISEMENT - CONTINUE READING BELOW ↓
The Sight is protected by Yamaha's usual small-bike security measure of an ignition shutter opened by a hexagonal nut on the key. A center stand is also standard, making maintenance and parking adjustments a breeze.
The verdict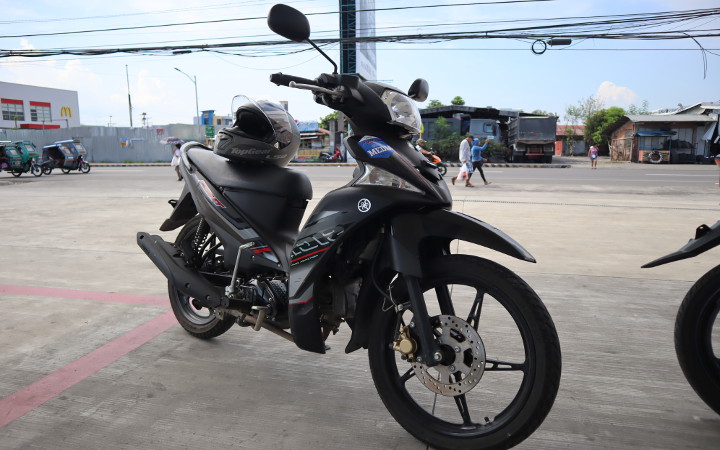 The Yamaha Sight 115 is a very practical daily companion, and a scarily efficient ride. It came as a shock to get a fuel-consumption figure as low as I did, especially since the only prior experience I've had with "economy riding" is trying to make it to school on my Ninja with the low-fuel light already blinking so as not to be late to class.
With the country's current fuel pricing situation, picking up something like the Sight is a good way to sleep easy at night knowing you won't have to worry about rationing your gasoline or allotting extra cash to your fuel budget.
SPECS: Yamaha Sight 115
Price: P59,900 (spoke wheel); P62,900 (cast wheel)
Engine: 114cc SOHC single-cylinder
Power: 8.58hp@ 7,000rpm
Torque: 9.5Nm@ 5,500rpm
Transmission: 4-speed constant mesh
Score: 16/20