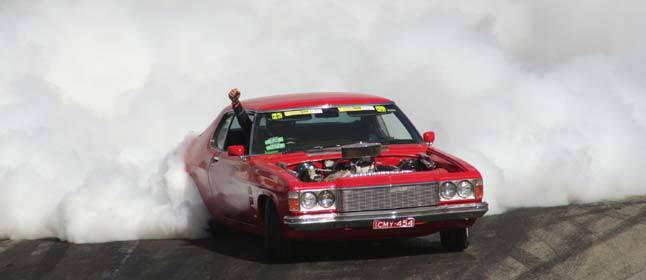 More than 30 cars are expected to join the first leg of the Glade Sport Lateral Drift Championship Series 2010 which kicks off today.
The first of the six rounds in the drifting competition takes place at the open parking lot in Eastwood City, Libis.
The rest of the competitions are scheduled on:
Round 2 - April 17 and 18
Round 3 - May 22 and 23
Round 4 - June 26 and 27
Round 5 - July 31 and August 1
Round 6 - August 28 and 29.
Lateral Drift Productions, the producer of the Lateral Drift Championship Series, is tweaking this year's competition to accommodate two skill levels in drifting.
Continue reading below ↓
Recommended Videos
"After the continuous success of the series, we have decided to reformat the series for amateurs and professionals. The Pro-Am series will showcase two championships within a two-day event per leg," Lateral Drift Productions said.
Four of the Lateral Drift competitions will be held in Metro Manila while two will be held at the Clark International Raceway. Venues for the next five races will be announced soon.