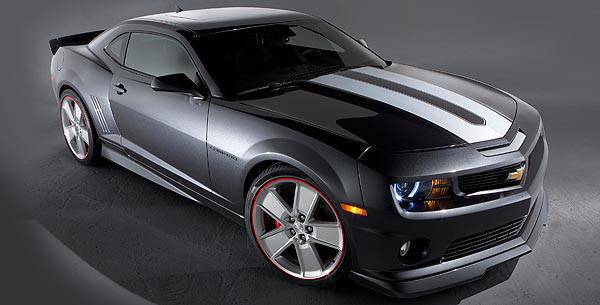 Exhibitors at the recent Specialty Equipment Market Association (SEMA) Show have chosen the most accessory-friendly vehicles as the "hottest" rides in the industry today.
The Hottest Car title went to the Chevrolet Camaro and the Hottest Truck crown went to the Ford F-Series pickup truck while the Jeep Wrangler bagged the Hottest 4x4 SUV award. We picked a few samples from hundreds of display during the show (see gallery below).
Organizers of the car show said the first SEMA Award winners are those which "consumers can confidently turn to for unlimited possibilities in personalization."
The winners were determined by the types of cars exhibitors at the SEMA displayed last week.
"A booth space is a ballot, and the models these exhibitors have selected represent their vote," said Chris Kersting, president and chief executive of SEMA.
The aftermarket industry makes thousands of products for practically every vehicle brand and model for performance and cosmetic enhancements, but the recent SEMA showed exhibitors are investing more into the Chevrolet Camaro, Ford F-Series, and Jeep Wrangler than any other vehicle.
ADVERTISEMENT - CONTINUE READING BELOW ↓
"Consumers, therefore, can expect to find more options for accessorizing these vehicles," SEMA said in its statement.
[gallery]637[gallery]
Photos from SEMA
ADVERTISEMENT - CONTINUE READING BELOW ↓
Recommended Videos