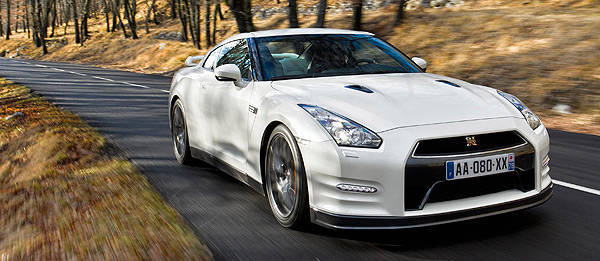 Nissan will give its supercar slayer a substantial power bump for 2012--as if the current GT-R is not powerful enough.
According to NAGTROC.org, Nissan recently held a press event in Nurburgring to debut the 2012-model GT-R and the biggest news was that the car would receive at least a 40hp bump, pushing its total output to around 560hp.
When the GT-R first arrived in 2007, it had 478hp before the 2011 upgrade pushed it up to 520hp.
Besides the increased output, the 2012 GT-R will also reportedly have a revised intake and exhaust, tweaked suspension and transmission, revised underbody to further improve aerodynamics and cooling and lower carbon-dioxide emissions.
Though the 2012 model retains the same exterior as this year's mild facelift, Nissan will supposedly offer a Premium Black Edition and an Egoist variant worldwide on top of the hardcore Track Edition that will only be available as a right-hand drive model.
The report added that the current GT-R still has two more years in it shelf life and that the 2012 model will take on the Nurburgring in October.
Continue reading below ↓
Recommended Videos