The 2009 Formula One season is in the middle of its summer break but that doesn't mean that all is quiet in the sport.
It's quite the opposite as most teams take this time to kickstart the development of next year's car while working to either pad their lead against competitors or make up for failings in the first half of the season.
Here are the newsmakers of the week.

1. Michael Schumacher in training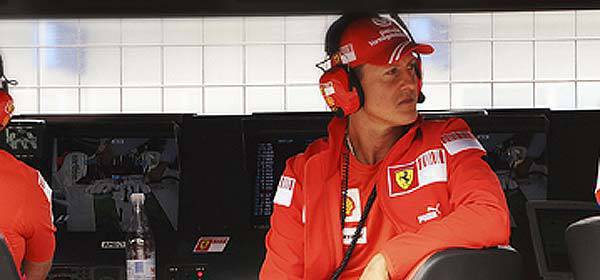 Seven-time world champion Michael Schumacher is already in the middle of a fitness program in preparation for the European Grand Prix. Although the German admits that he still feels some neck pain from a motorcycle accident early this year, he is eager to work it off.
Continue reading below ↓
Recommended Videos
"We have to get a grip on that as health has priority--that's the clear arrangement made with Ferrari and, by the way, with my wife, too," Schumacher said in his website.
If Schumacher does pass his physical exam and if the Federation Internationale de l'Automobile (FIA) removes Renault's one-race suspension, we'll see four world champions on the grid on August 23: Schumacher, Lewis Hamilton, Kimi Raikkonen and Fernando Alonso. Now that's bound to make for some spectacular racing.
2. WilliamsF1, Red Bull, Toro Rosso block Schumacher's F60 test
Controversy was quick to follow Michael Schumacher's return to F1 with WilliamsF1, Red Bull Racing and Toro Rosso blocking Ferrari from letting the German test the F60. After all, FIA regulations ban tests on a season's car.
Although the WilliamsF1 team was eager to welcome Schumacher back, it cited the case of Toro Rosso's Jaime Alguersuari who, prior to the Friday practice session at the Hungarian Grand Prix, had virtually no experience in an F1 car.
This was quickly seconded by Red Bull team principal Christian Horner who said in an interview with Reuters with seven world championship titles and 91 race wins Schumacher "won't have a problem getting up to speed."
This left Ferrari no choice but to put Schumacher in a two-year old F2007 shod with GP2 slick tires to run almost 70 laps around the Mugello Circuit in Italy. It was the closest thing Ferrari could do to help Schumacher refamiliarize himself with the F60 while a factory-based simulator will reacquaint him with the F1 track in Valencia, Spain.
3. Nelsinho Piquet Jr gets the boot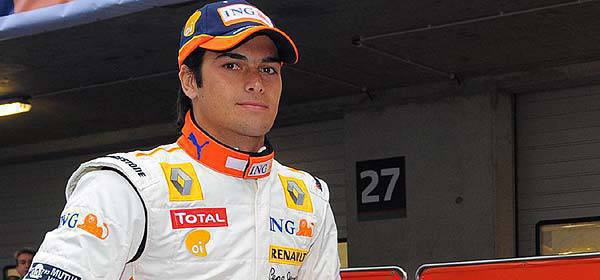 After Felipe Massa's injury, another Brazilian found himself out of a race seat. Nelsinho Piquet Jr, said Renault F1 has dropped him for the rest of the season. Piquet said this development gave him "a sense of relief for the end of the worst period of my career," giving him the opportunity to put his career "back on the right track and try to recover my reputation of a fast, winning driver."
Piquet said he and his father signed a management contract with Renault F1 team principal Flavio Briatore because they believed he "was an excellent option with all the necessary contacts and management skill." He added, however, that this marked the start of his career's "black period."
In his first season last year, Piquet said Briatore threatened him about having another driver ready to take his place if he doesn't perform well on the track. This season, Piquet signed a performance-based contract with Renault F1 that requires him to score 40percent of Alonso's points by the middle of the season. Ten races have passed and Piquet has yet to gain points while Alonso has already booked 13.
Piquet alleged his team of often giving Alonso the better car, and leaving him with hardly any chance in qualifying and the races. In parting, Piquet called Briatore his "executioner."
4. What's next for BMW Sauber?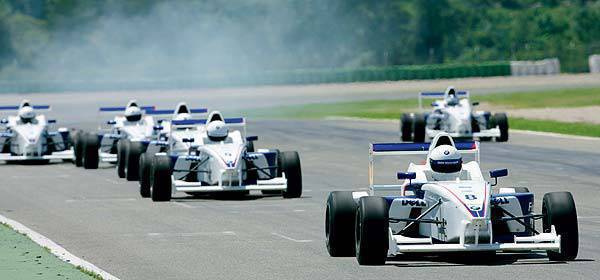 BMW's decision to quit F1 at the end of the year caught everyone by surprise, including their own driver, Nick Heidfeld. BMW initially said dropping out of the sport is "a resolute step in view of (BMW's) strategic realignment." The team also said it has been unable to meet performance expectations this season.
But all hope is not lost for BMW Sauber as Peter Sauber, who has a 20-percent stake in the team is reported to be eyeing a management buyout. The acquisition price may be a stumbling block but the father of Nelsinho Piquet, Jr-a three-time world champion himself-has been reportedly looking into the investment.
If so, this could be Nelsinho's lifeline to remain in F1. After all, this wouldn't be the first time Nelson Senior put up a race team for Nelson Junior. Ah, to be fortunate enough to have a rich father who can fund such an expensive hobby...
5. FIA, F1 teams sign new Concorde Agreement
Formula One as we know it will still stay the same - at least until 2012 - as the FIA, F1's commercial rights holder, and all the F1 teams save for BMW-Sauber, all signed the Concorde Agreement, "heralding a renewed period of stability for the FIA Formula One World Championship."
The new agreement basically builds on the procedures already established in the old 1998 agreement but lays down the commercial and regulatory guidelines for F1 while also guaranteeing the teams' participation until the end of the 2012 season.
In addition, the teams have all agreed to gradually reduce their overall spending "to the levels that prevailed in the early 1990s" to curb the spiraling costs of participating in F1.