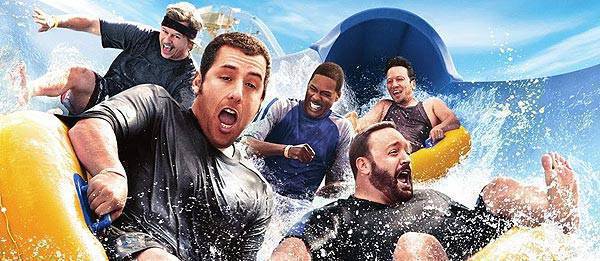 I've always been a huge Adam Sandler fan. In fact, I saw one of his movies—The Wedding Singer—a ridiculous six times! Not on DVD. Not on TV. Not even on YouTube. I saw it six times on six different occasions inside a proper movie theater. Yes, sucker for romantic comedies here. Either that or I just truly dig that proven Sandler character formula of playing the underdog who gets the girl or hits the jackpot in the end.
Now, it turns out I have more to admire about Mr. Sandler besides his comic skills. The celebrity news website OMG!, in its 'The Famous' blog, reported last month that the actor was so happy with the box-office performance of his latest film, Grown Ups, that he distributed high-end Italian sports cars to his four male costars, namely, Chris Rock, David Spade, Kevin James and Rob Schneider.
Apparently, Adam gave identical automobiles to all four. The car in question? According to OMG!, he gave his mates a Maserati each, which costs $200,000 per unit (making Sandler's total bill $800,000 for the four cars). Of course, since the website specializes in show-business gossip, we can't expect it to be knowledgeable about cars. Hence, the somewhat generic "Maserati" description. Good thing there are only two current Maserati models that we know of, the Quattroporte and the GranTurismo, so the cars Sandler distributed to his pals must be one of the two (or even both).
Speaking of which, check out Top Gear Philippines' December 2010 issue for our story on the Maserati GranTurismo S. We brought this car to an actual airstrip just to see its true performance potential. Let's just say we now understand why A-list Hollywood actors would give away Maserati cars if he wanted to impress his friends.