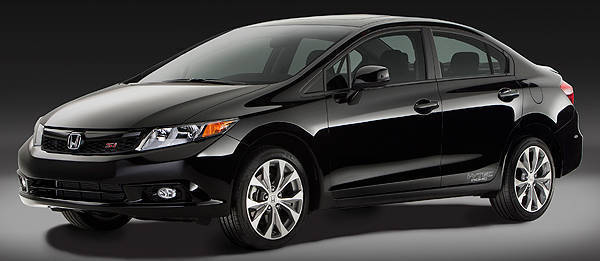 It looks like we won't have to wait too long for the all-new Honda Civic to arrive as an executive from Honda Cars Philippines said the sedan might arrive by December.
"We might get the all-new Honda Civic as early as December," said Voltaire Gonzales, Honda Cars Philippines' vehicle sales and corporate communications chief.
Gonzales cautioned, however, that his company has yet to finalize the specs of the car that will be sold in the Philippine car market. It could be the same Civic that will be sold in the United States or something with an entirely different look.
So far, only American Honda Motor has revealed what its next-generation Civic will look like. Honda's European unit has said the Civic for its market "is not mechanically related to either of the US models."
In November 2010, Nikkei.com reported that Honda will discontinue selling the Civic in Japan when the inventories of the current-generation model are exhausted.
Once the new Civic arrives, Gonzales sees the sales of Honda Cars Philippines picking up once again.
"After the all-new Civic's debut, the all-new CR-V could follow sometime next year so 2012 could be a promising year for us," said Gonzales.
It looks like an exciting battle for being the No. 3 brand in the Philippine car industry is up ahead. Do you think Honda is just about ready to take back the spot Hyundai snatched in April 2010 when the Korean carmaker started selling more units than the Japanese brand?
Continue reading below ↓
Recommended Videos