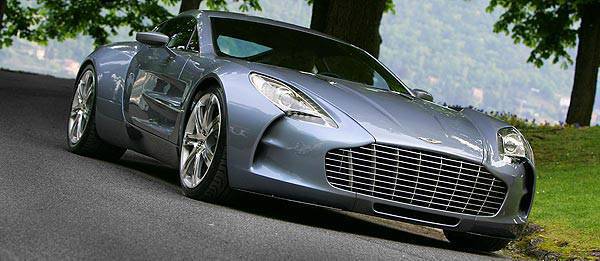 Exclusivity has a price, and in the case of the Aston Martin One-77, of which only 77 units will be produced, it is at $1.87 million (almost P81.50 million at $1:P43.58).
The steep price tag hasn't stopped some very rich people from acquiring it. Sixty units have already been sold according to InsideLine.com, which means only 17 more of the largely carbon-fiber built, limited-edition supercar are left to sell.
The report added that many of the One-77 buyers even opted to purchase the supercar's very little brother, the Toyota iQ-based Aston Martin Cygnet, with most specifying it in the same color as the One-77.
If you're one of the few moneyed individuals in the country who can afford to buy the One-77, you're in luck then because Aston Martin is currently touring the car around Asia.
According to Aston Martin, Asia Pacific is "an extremely important market…with significant growth potential for the British marque," which gives the carmaker the perfect opportunity to tour the car around the region.
Unfortunately, the Philippines doesn't seem to be one of Aston Martin's target markets as the British carmaker will only tour the car in Japan, Singapore, Hong Kong, Taipei and China.
Continue reading below ↓
Recommended Videos