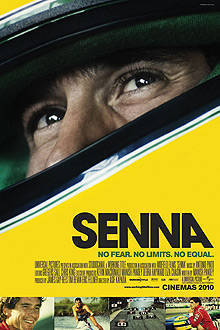 The name "Ayrton Senna" needs no introduction. But if you want to know more about the legendary Formula 1 driver's life, HBO will premiere on Monday, September 17, at 8:15pm, his documentary Senna directed by Asif Kapadia.
Senna chronicles the superstar Brazilian driver's life in Formula 1, from his debut in the sport in 1984 as a driver for the Toleman team, to his death in 1994 at the San Marino Grand Prix while driving for WilliamsF1.
The one-hour, 40-minute film gives us a glimpse of the driver who not only constantly focused on winning each and every race he was in, but also acted carefree and jovial outside of the track.
The showing of the documentary is quite timely since Sid Watkins, the Formula 1 doctor who immediately attended to Senna at the scene of his fatal crash, passed away a couple of days ago.
Check out the other screening times on HBOAsia.com just in case you can't catch it on September 17.
Continue reading below ↓
Recommended Videos