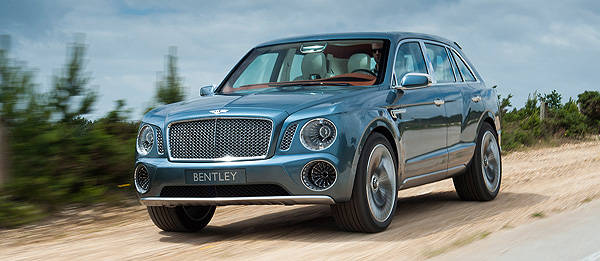 Its look might be something that only its mother company would love, but that apparently is enough as Volkswagen, the parent company of Bentley, has given the go-signal for the British luxury carmaker to produce a luxurious sport-utility vehicle based on the EXP 9F concept shown at the 2012 Geneva Motor Show.
According to Handelsblatt.com, Volkswagen's supervisory board has approved Bentley's plan to produce its luxury SUV. Known internally by its Falcon code name, the luxury SUV will reportedly have a 6.0-liter 12-cylinder engine that puts out 600hp, and a starting price tag of €200,000 (P11 million). The Bentley SUV will be built at Volkswagen's plant in Slovakia before it is shipped to Bentley's plant in Crewe in the United Kingdom where its assembly will be completed.
With Bentley's entry into the Philippine market slated in early 2013, this could become the brand's best-selling model once it goes on sale despite its polarizing look.