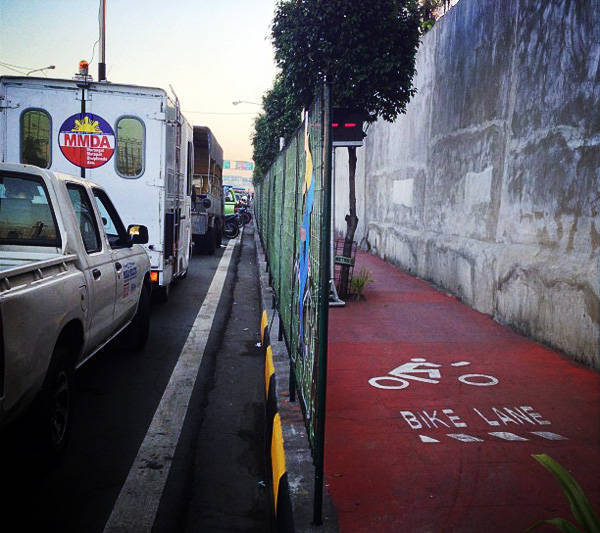 You can now ride a bicycle along a certain portion of EDSA.
The Metropolitan Manila Development Authority has just launched its bike-lane project along EDSA, a 1km bike lane and bike-sharing system from Magallanes to Ayala Avenue. The P361,424 project aims "to promote and enhance street and neighborhood identity, increase transportation of patrons and employees, and increase foot and bike traffic." MMDA believes that using bicycles as a means of transportation can reduce vehicle congestion and lessen pavement wear and tear.
Designed to be shared with pedestrians, the two-way bike lane is opened to the public 24/7. The MMDA recommends that all cyclists wear helmets whenever they use the bike lanes. Private bike owners may use their own bicycles and avail of the free private bike deposit. Bike owners will be issued stubs, which will be used for claiming their bicycles. MMDA personnel are assigned from 6am to 6pm to make sure the bike-deposit facility is always secure.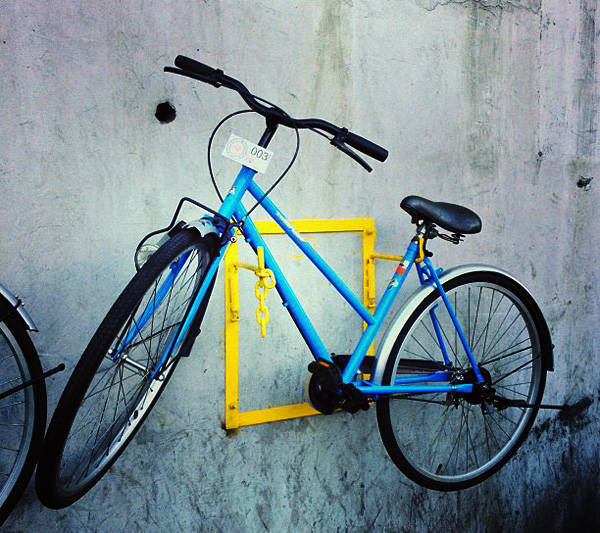 Continue reading below ↓
Recommended Videos
For commuters who don't own a bicycle, they may use for free the MMDA's bicycles and helmets under the bike-sharing system. Unlike the bike-sharing system of Paris, MMDA's system requires no security deposit.
Open from 6am to 6pm, the bike-sharing system has designated control areas at Magallanes, Pasay Road and Ayala Avenue. The would-be bike user should register at a control area by presenting a valid ID with a photo. The user will then be issued a plastic card indicating the assigned bike number. The card, along with the loaned bike and helmet, will then be surrendered to the MMDA personnel at the control area where the bike user will exit.
MMDA's bike-lane project also features red Adform paint, pavement markings, road signage and bicycle racks.
How effective do you think this project will be?
Photos from Yves Gonzalez's Instagram account