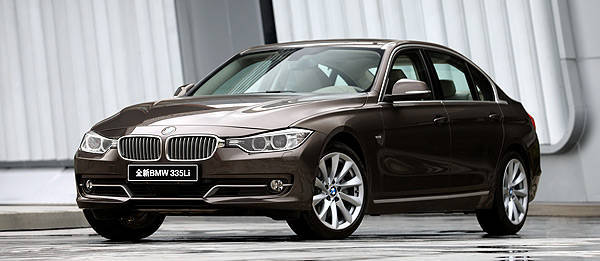 The BMW Group achieved its strongest-ever record sales for the first six months of the year as it registered a total of 900,539 cars delivered worldwide, an 8.1-percent increase over last year's 833,391 units.
June 2012 also saw the company make its second-highest sales volume ever in a single month, with 172,516 BMW, Mini and Rolls-Royce vehicles delivered worldwide to mark a four-percent increase over last year's 165,868 units.
"We are very pleased with the positive result for the first half year," said BMW board member of management, sales and marketing, Ian Robertson. "The BMW Group achieved record sales again in June and for the first six months of the year, and we have an overall record for 2012 well in our sight. There will be additional new models arriving in the coming months, which are expected to bring further momentum in the second half of the year. As the world's highest-selling premium car company, it is important to us to continue to maintain a good balance between Europe, Asia and the Americas, and to continue making gains on all continents, in large and small markets."
Worldwide, a total of 747,064 BMW-brand vehicles have been delivered to customers since the start of the year. Leading the growth were the 1-Series five-door hatchback with close to 90,000 units sold, a 51-percent increase over the same period last year, and the 3-Series sedan with 135,976 units being delivered, a 15.4-percent increase compared to last year. The BMW X3 also proved to be strong with sales climbing to 74,098 units.
Continue reading below ↓
Recommended Videos
Mini's year-to-date sales have increased by seven percent to 151,875 units compared to 141,915 for the first six months of 2011, with the Countryman as the best-selling model with 49,588 units being delivered to customers for a 23.4-percent increase over last year's 40,174 units.
Rolls-Royce also saw its sales figures go up slightly with 1,600 units being sold, just eight units more than last year's 1,592 units.