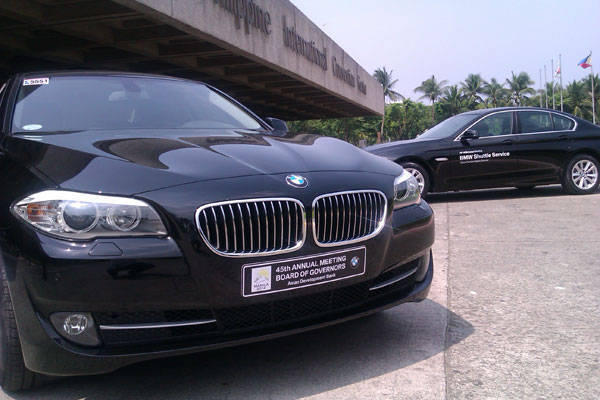 Asian Carmakers Corporation, the official distributor of BMW vehicles in the Philippines, formally turned over today a fleet of 5-Series units to the Philippine government for use during the upcoming 45th ADB Annual Governors' Meeting, scheduled for May 2 to 5 at the Philippine International Convention Center. The event will be attended by a number of heads of state, and BMW has been appointed as the "premium mobility sponsor" to provide cars to the global VIPs.
"ACC is honored to be an integral part of the ADB Annual Governors' Meeting," said ACC president Maricar Parco. "We salute Asian Development Bank and the Philippine government for their efforts in addressing social-economic issues and seeking comprehensive solutions for ADB's member countries. We are in full support of this mission by providing the utmost level of mobility comfort, safety and security during the delegates' stay in the country."
Why the 5-Series?
"The 5-Series has a solid reputation around the world in terms of performance, fuel efficiency and safety," said ACC sales and marketing director Glen Dasig. "There simply is no other choice for these types of international events."
ADVERTISEMENT - CONTINUE READING BELOW ↓
For the record, ACC is lending around 90 units of the 5-Series to the event.
In a related development, Hyundai will provide transportation to the retinues of the heads of state attending the event.
In photo below are ACC president Maricar Parco (left) and Department of Finance undersecretary Leah de Leon.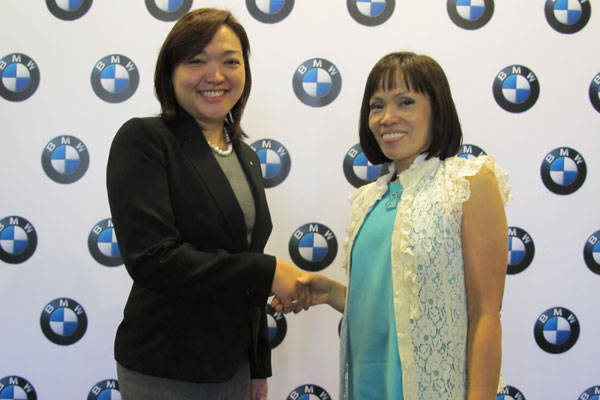 ADVERTISEMENT - CONTINUE READING BELOW ↓
Recommended Videos